We are many people who enjoy the company of our pets, but, a getaway for a few days in Malaga with our dogs? The Costa del Sol is a ten destination, occupying one of the top positions in the national ranking if we talk about "dog friendly" places. Malaga has a wide variety of bars and restaurants to go with your dog, a large number of hotels, numerous tourist attractions made by and for our little friend and spectacular canine beaches. Today we discover Malaga with a dog.
Malaga is a city that shines by itself, with a great climate that will allow us to enjoy each of its corners. If we add to this the wonderful application promoted by the City Council itself, called Málaga Guau, it will make the welcome of our pet unique. The great usefulness of this tool can be seen when visiting some bars and restaurants that appear in the App itself. The involvement of our pampered pets in the city of Malaga is also noticed in the municipal regulations. In 2017, the Municipal Plenary, succeeded the Municipal Ordinance of Animal Welfare and Protection, whose content is fully in tune with the advanced Andalusian Law, and which has allowed this city to be a pet-friendly capital.In fact, Malaga has cabs for pets, called Taxi Pets Costa del Sol. A cab service specialized in transporting pets.
Places within the historic center to visit Malaga with a dog
La Concepción Historical Botanical Garden
Luckily, you can do several activities in Malaga with your dog. One of these activities is to visit the Historical Botanical Garden La Concepción, one of the most beautiful and admired tropical and subtropical gardens in the whole country, and according to miles of studies, one of the best in the whole European Union. It was created in 1850 and currently has more than 2,000 species of plants. We can visit it as long as the dog is on a leash, with microchip and its documentation in order.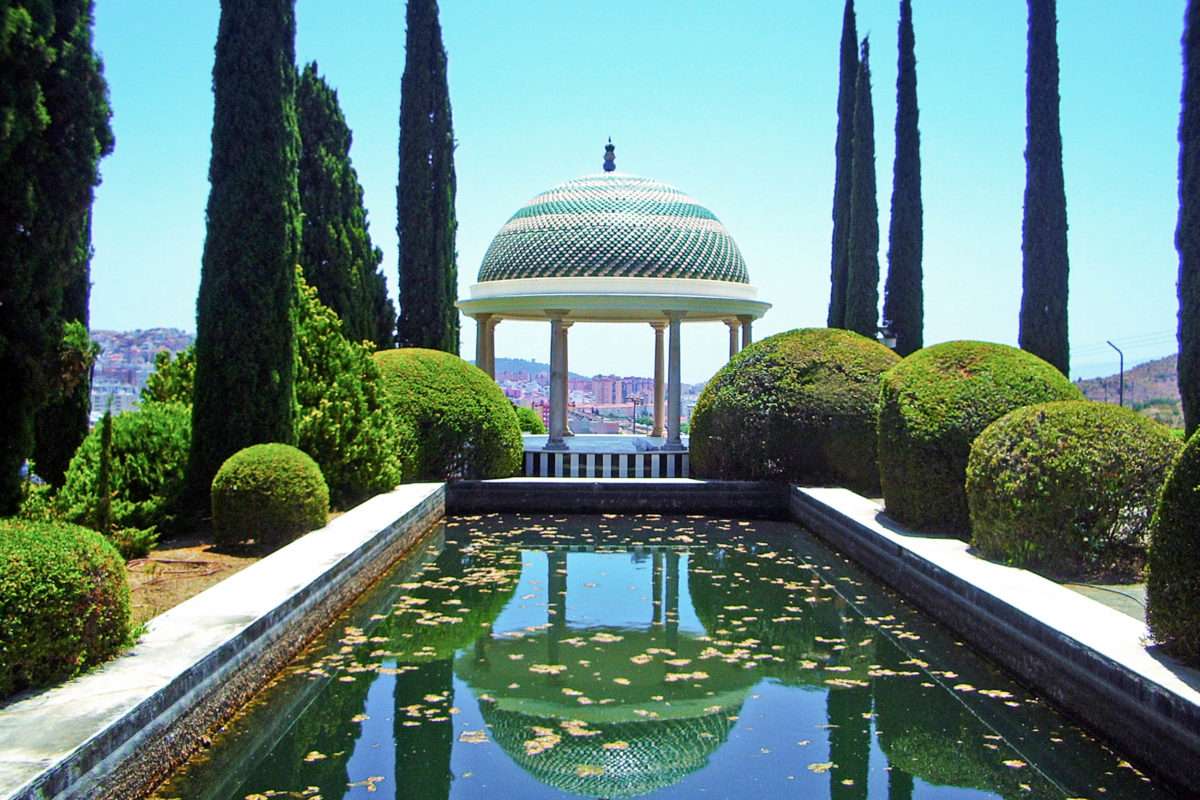 Fabrica de Rompecabezas
Automobile and Fashion Museum of Malaga
How the automobile has evolved throughout history. Be careful, they will only allow us to enter with our dogs on Mondays, although the information on their website warned that they will allow entry if there are not too many people.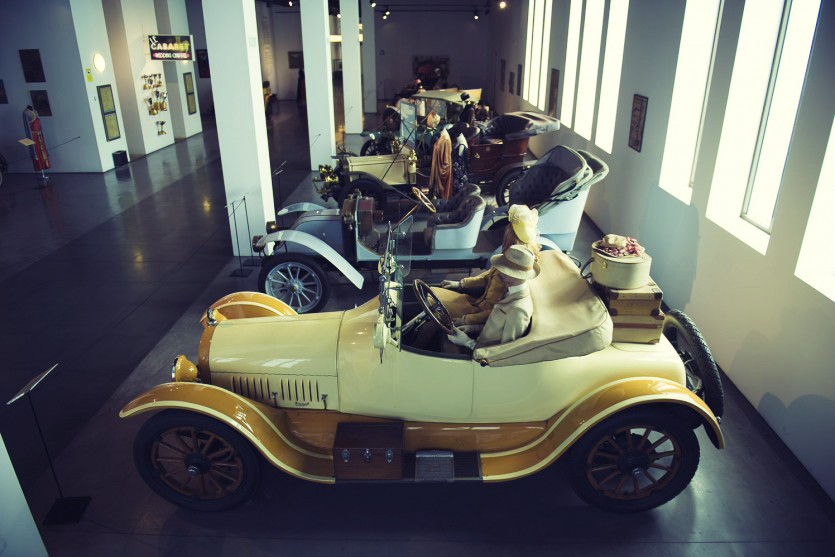 museo del automóvil málaga
Hotels that allowed dogs in Malaga
A large number of hotels in Malaga allow the entry of our pets, specifically, 18% of them. For example, the NH Malaga, located just 5 minutes walk from Larios street. It has great rooms with terrace, so that our pets can be more comfortable. In addition, they have a first aid kit to receive them; bed, feeder and drinker and a bone to chew and play. The supplement per pet is 20 euros and they only accept dogs up to 10 kilos. There are miles of hotels that accept pets, we will only have to access Google and search on it.
Malaga also has the first golf course that accepts dogs, called Lauro Golf. This resort has the largest concentration of golf courses in southern Europe and it was essential that one of them decided to open its doors to dog lovers. It is located just 35 minutes drive from the capital, state located in Alhaurin de la Torre.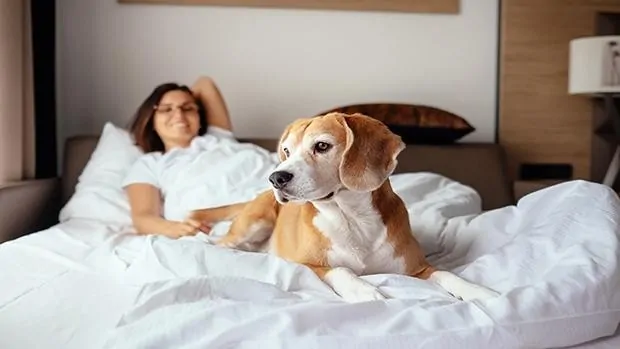 A B C
Dog friendly beaches in Malaga
There are those who prefer the beach, between El Rico de la Victoria and Malaga there is a canine beach, although its waters are not suitable for human bathing due to the contamination of these. The next beach where we can bathe is the Sohail Castle Beach, in Fuengirola. It is located in the area of the Castle, south of the city, and of course can be reached by car.
Located in Casares, where formerly was the Playa de la Sal, we can find the Playa de Piedra Paloma, being the third official dog beach in the province of Malaga. The best dog beach in Andalusia according to user studies is located in the section of Montero, next to the mouth of the Rio Seco. This beach, the Playa Canina de Torre del Mar, is one of those with more services, with areas of pipican, hammocks, showers and even beach bars.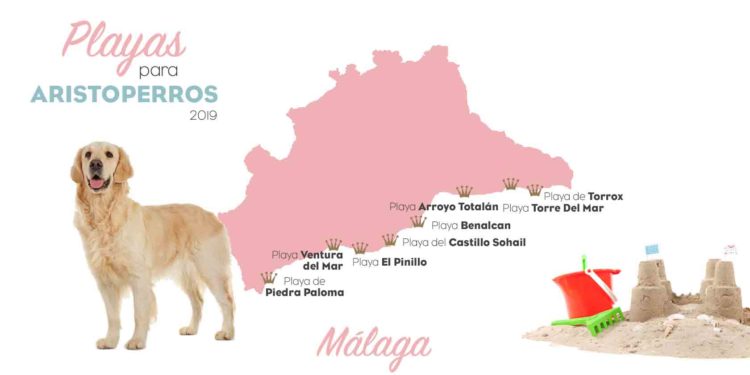 As you have seen there are many places where you can enjoy in Malaga with your dog. Are you arriving at Malaga airport? Rent your car at the airport and enjoy Malaga with your dog.
Did you like our post about Malaga with dog? Rate it!
---
Other posts you may like: