Car hire in Malaga
Marbesol
The best car hire in Malaga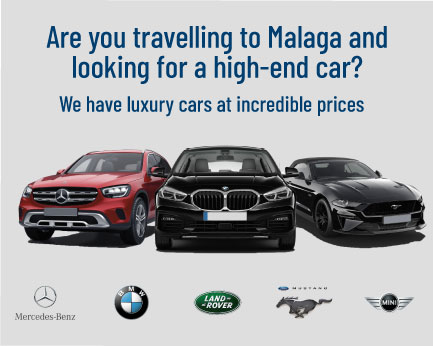 Car hire in Malaga Airport and Marbella
Marbesol is a car hire company in Malaga airport and Marbella, which facilitates the reservation of vehicles anywhere on the Costa del Sol, both for tourists who come to spend their holidays, and for local residents of Malaga and surroundings. The best prices to rent a car in Malaga and drive through its road network easily are in Marbesol.
A car hire service in Malaga with all the benefits
In Marbesol, we differenciate ourselves from the rest of car hire in Malaga, by offering our clients all the possible benefits.
Personalized attention to our customers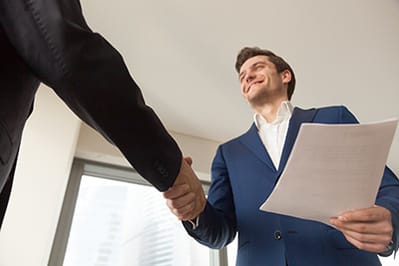 In Marbesol we want to ensure our customers satisfaction with the car rental service we offer, so we try to provide the best customer service and incident management.
Pick up and return service at Malaga airport
We have a pick up and return service for vehicles at the Malaga airport. This service allows greater autonomy to the client and use the vehicle immediately upon arrival at the Costa del Sol.
Direct and therefore cheaper car hire in Malaga (no brokers)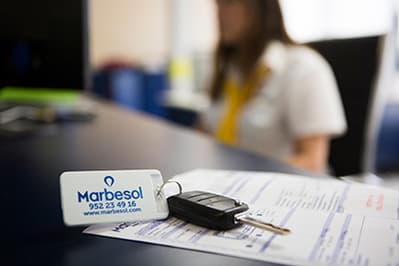 We are not intermediaries and therefore we can offer the best rates for car rental in Malaga. If you choose among our additional services, remember you are not paying an intermediary cost.
Free transfer from / to the airport (luggage included)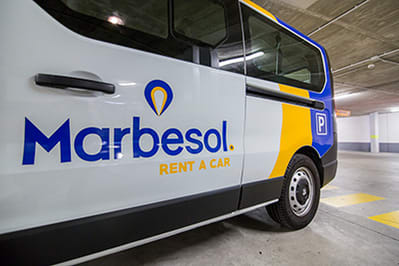 We pick you up from the airport at your arrival in Malaga and to our offices located a few meters away without charging you any additional cost. Once you have finished your experience with us, we will also take you back at zero cost.
Luxury and automatic car rentals at the best price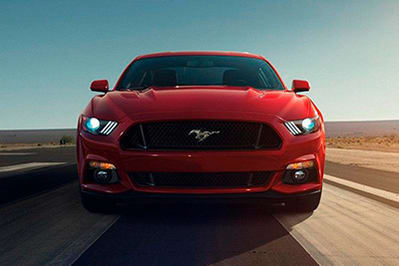 In Marbesol we have at your disposal a large fleet of high-end vehicles with different characteristics so you can choose the vehicle that best suits your needs.
Marbesol Club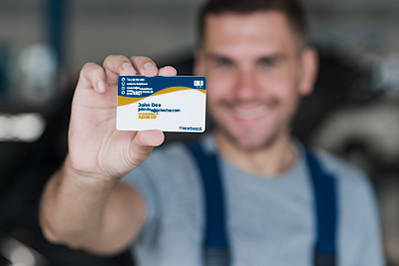 As a Marbesol Club client you can benefit from special discounts, rental days at no cost, and fabulous gifts. Do not wait queues and receive an exclusive attention by becoming a member.
Advantages of car hire in Malaga with Marbesol
On your next trip, trust Marbesol and get a cheap car hire in Malaga with best quality. Benefit from one of our active promotions and enjoy on the Costa del Sol!
Marbesol Car Hire in Malaga customer reviews – Comments and experiences
We have just returned to the UK after 2 weeks spent near Ronda and would just like to say how pleased we were with the excellent service we received from Marbesol staff when collecting and returning the hire car. We are already planning to return for our holiday next year and will certainly use Marbesol again and also where possible we will recommend Marbesol to all our friends and family who are possibly looking to hire a car in Spain Thank you very much.
16/06/2019
We have just returned to the UK after spending a fantastic 2weeks near Ronda ( back to the rain
16/06/2019
I travel to Marbella at least three times a year for the past 5 years and every time I have used Marbesol to hire my car. The staff are extremely friendly and helpful, speak many different languages and the cars are always clean and drive perfectly. I wouldn't use any other car hire firm when visiting Marbella. Mr A Johnstone
14/06/2019
excellent service best on the costa , all inclusive is best option hassle free ,many thanks John Dowd
14/06/2019
We have had an excellent experience with Marbesol. we rented a car from Malaga airport and were very satisfied with the whole rental service. What we particularly found satisfying is the fact that pricing is all included, inclusive insurance cover and franchise. Most other car rentals charge high cost to cover high franchise which add considerably to the end pricing. and customers only discovered this added cost at pick up locations - when tired and ready to start driving - there is not much they can do and end up paying the additional cost, often doubling up day costing! We knew about this "cowboy" procedure and were very pleased with Marbesol about their transparency and clarity. Besides the car was perfect for our needs and we brought it back in its prime condition. Again we were happy to get an immediate lift to departures without any delay. Thank you Marbesol. Till September when we are back...
14/06/2019
have rented in the past with about 5 different carhire companies but have concluded that Marbesol is the most efficient and the best. went for all inclusive. fastest and friendly service. No tricks
12/06/2019
Great services, easy pick up and drop off, good prices. Very recommended.
12/06/2019
FANTASTIC SERVICE. Easy collection and no fuss return. Pick up and drop off by minibus from the airport. The car was great and extremely good value (approx €150 for a week). Please do not take any notice of the bad reviews - they are all by those who chose not to take full insurance. When you choose to take it, you can't go wrong and I don't believe you can get a better price. Will definitely use Marbesol again.
12/06/2019
VERY QUICK SERVICE
12/06/2019
I have used them for numerous trips and the service is outstanding
12/06/2019
These are some of the opinions that our customers have left about Mabesol car hire in Malaga. We are waiting for yours!
Rate your car hire in Malaga Marbesol
Wide range of rental cars in Malaga
As a reference car rental company in Costa del Sol, we have an extensive fleet, with more than 2000 vehicles available for car rental in Malaga Airport (AGP) and Marbella, so that you can choose the one that best suits your requirements and needs.
Choose the rental vehicle that best suits you
Our fleet of car hire vehicles, which we continuously renew, has a wide range of commercial vehicles, including those with unusual or specialized upfits or high mileage requirements, such as manual or automatic changeover, minivans, sports cars and convertibles where you can fully enjoy your trip in the Costa del sol.
Why rent a car in Malaga with Marbesol
If you have arrived here it is because you are surely looking for a reliable rent a car in Malaga with competitive prices. At Marbesol, we are aware of this and, therefore, we offer you all the possible services, at the best price and with a wide fleet of vehicles, from which you can choose the vehicle that best suits your needs.
We are proud to be considered a benchmark Company in the rental car sector in Costa del Sol by some of the most prestigious local magazines. This is the result of our daily effort to provide all the people who trust us with a high quality rent a car service in Costa del Sol at competitive prices.
More than a car rental in Malaga
Not only do we worry about offering you one of the best car rental services in Malaga, but also for trying to make your stay as easy and pleasant as possible. As a result, we have created for you a complete Malaga Guide and a blog section in our website, from which we provide useful information for your trip. Enjoy them!