Car hire at Malaga airport and in Marbella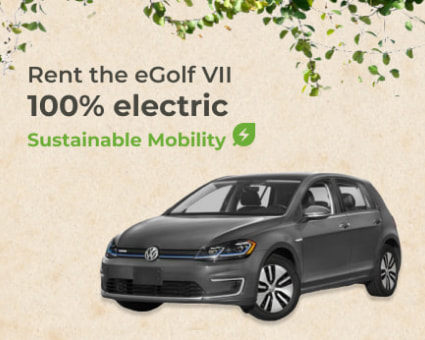 Benefits of rent a car at Malaga airport or Marbella with Marbesol
Marbesol is a car hire company in Malaga airport and Marbella, which facilitates the reservation of vehicles anywhere on the Costa del Sol, both for tourists who come to spend their holidays, and for residents of Malaga and surroundings. The best prices to rent a car at Malaga airport and drive through its road network easily are in Marbesol.
In Marbesol, we differenciate ourselves from the rest of the car hire at Malaga airport, by offering our clients all the possible benefits.
Advantages of car hire Malaga airport with Marbesol
On your next trip, trust Marbesol and get the cheapest car hire at Malaga airport with the best quality. Benefit from one of our active promotions and enjoy the Costa del Sol!
Marbesol customer reviews – Comments and experiences
AMIN ALAN
once again i have had excellent service with Marbesol ,i would not use any other company in malaga ,service is quick, courteous ,and hassle free on both pick up and drop off ,cars i have had are all excellent condition with no problems .thank you Marbesol for your excellent service
13/05/2022
DOHERTY IVAN
Great experience arriving at 20.45 on Easter Saturday evening. Pick up was well organised at the collection area, with only a short wait. Exceptionally friendly staff at the office sorted the paperwork quickly, and we were on our way in a nearly new car. Good value pricing, included full insurance, which made it an easy handover on return 10 days later. Will definitely be using Marbesol again, and would highly recommend.
28/04/2022
IAN JOHN KERRIGAN
Good price for fully comprehensive car hire. Deducted one star due to long wait for transfer from airport to their office. Would use again and recommend
27/04/2022
These are some of the opinions that our customers have left about our car rental service in Malaga and Marbella, Marbesol. We are waiting for yours!
Rate your experience with Marbesol
Wide range of car rentals at Malaga airport
As a reference car rental company in Costa del Sol, we have an extensive fleet, with more than 2000 vehicles available for car rental in Malaga Airport (AGP) and Marbella, so that you can choose the one that best suits your requirements and needs.
Our fleet of car hire vehicles in Malaga, which we continuously renew, has a wide range of commercial vehicles, including those with unusual or specialized fits or high mileage requirements, such as manual or automatic changeover, minivans, sports cars and convertibles where you can fully enjoy your trip in the Costa del Sol.
Why rent a car at Malaga Airport with Marbesol
If you have arrived here it is because you are surely looking for reliable car hire at Malaga airport with competitive prices. At Marbesol, we are aware of this and, therefore, we offer you all the possible services, at the best price and with a wide fleet of vehicles, from which you can choose the vehicle that best suits your needs.
We are proud to be considered a benchmark Company in the rental car sector in Costa del Sol by some of the most prestigious local magazines. This is the result of our daily effort to provide all the people who trust us with a high quality rent a car service in Costa del Sol at competitive prices.
Frequently asked questions (FAQs) about car hire at Malaga airport
How much does it cost to rent a car at Malaga airport?
Renting a car rental in Malaga with Marbesol can cost less than €1 a day with a basic fare but, for your peace of mind during your holidays on the Costa del Sol we always recommend the All Inclusive option.
Does Marbesol Car Hire in Malaga, pick you up at Malaga-Costa del Sol Airport (AGP)?
Yes, of course! Our car hire service in Malaga picks you up at the airport in a free shuttle bus and takes you to our offices, a few meters from Malaga-Costa del Sol Airport (AGP) so you can pick up your rental car without worries. Of course, you will also have this free service when you return your car and we will take you back to the terminal in less than 5 minutes.
How can I pick up my rental car in Malaga?
You can choose to get to our offices either by foot or through our free shuttle bus service to pick up your rental car and enjoy Malaga.
How can I find rental cars at Malaga airport near me?
Thanks to our car rental search engine in Malaga you have it easy to get the best prices in car rental on the Costa del Sol for a certain date.
What is the speed limit in Malaga?
The speed limit in Malaga is the same as other cities in Spain. In urban areas 50km / h should not be passed, although the maximum established in some neighborhoods is 30km / h. The maximum speed permitted by law on motorways and highways is 120km / h. Be careful, since there are numerous sections of road controlled by radar in Malaga city and the nearby roads.
Where can I park my rental car in Malaga?
Most places to park your rental car at Malaga city centre are paid but you can also find free parking areas all around the city. From Marbesol we offer an electric scooter service so you can park your car and get around the city centre on a scooter. We also have a short and long-term parking service next to the airport where you can leave your car 365 days a year, 24 hours a day.
What is the price of fuel in Malaga?
The price of gasoline and diesel varies according to the prices set by the market. If you rent a car in Malaga gasoline fuel prices will be around 1.30 cent. € / l and diesel 1.24 cent. € / l approximately.
Can I leave Spain with my rental car?
If you choose the All Inclusive option or an extra insurance when renting your car with Marbesol, you can travel to Gibraltar and Portugal in complete freedom. You can not travel to Ceuta or Melilla or any other beyond the Iberian Peninsula.
Do I need a credit card for car hire at Malaga airport?
The payment methods accepted are: Visa or MasterCard credit.
Car rental information in Malaga
Pick up locations
Malaga, Marbella, Aeropuerto de Malaga-Costa del Sol
Type of cars available in our fleet
Economy, medium, executive, family, 7/9 seats, SUV, automatics, hybrid, convertible and luxury
Price

- From 19.68€/day

Offices at the Airport
Yes
Additional services

- Baby Chair (from 2.25€/day*)

- Electric scooter (from 7€/day)
*Prices with All Inclusive Option. All extra services are subject to the Terms and Conditions of the reservation.
More than a car rental at Malaga airport
Not only do we worry about offering you one of the best car rental services in Malaga, but also for trying to make your stay as easy and pleasant as possible. As a result, we have created for you a complete Malaga Guide and a blog section in our website, from which we provide useful information for your trip. Enjoy them!