New Year's Eve Malaga 2022
You've probably already decided how to celebrate the last day of the year, but for those who are lagging behind, we have very different plans for all tastes. Are you ready to say goodbye to the year? Here we go!
New Year's Eve in Malaga is lived in a special way.  The city, at this time, looks really beautiful and there are thousands of tourists who come to say goodbye to the year with the people of Malaga.
New Year's Eve in Malaga can be in many different ways as there are New Year's Eve parties in Malaga for all tastes.  The last hours of the year deserve a special celebration, so today we tell you what to do on New Year's Eve in Malaga. 
List of 7 plans to celebrate New Year's Eve in Malaga (2022)
1. New Year's Eve dinner in Malaga
To welcome the year 2022 in Malaga you can enjoy a New Year's Eve dinner in Malaga.  During these days you can find many restaurants and farms that offer special menus for New Year's Eve dinner in Malaga, but hurry as there are very few days left.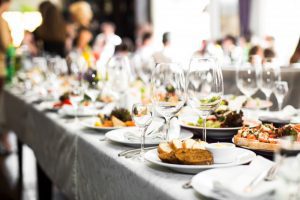 2.  Bells in the Plaza de la Constitución
There are many places in Malaga that will celebrate New Year's Eve 2019 to give the entrance to the year 2022.  If you still have doubts about where to take the grapes, we recommend you see the bells in the Plaza de la Constitución.  The Town Hall usually gives away bags of grapes for the attendees and there will be hundreds of people from Malaga to receive the year 2023 in Malaga.   Once the year 2023 starts you will be able to enjoy live music and dancing to enjoy the first night of the year.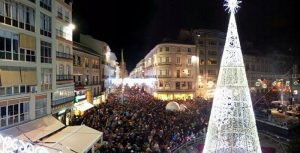 Visita Costa del Sol 
3. New Year's Eve in Malaga in bars and pubs
Do you like to share the New Year's Eve party with others?  You can find a multitude of New Year's Eve offers in Malaga.  There are many bars, pubs, and clubs that offer both Malaga citizens and tourist tickets for that night.  Depending on the place you can find special offers for these dates.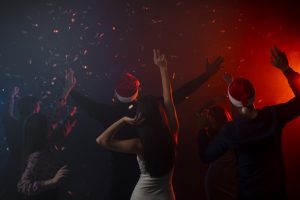 4.  Saying goodbye to the year by doing sport
Fancy a little run to say goodbye to the year?  In Malaga we also have San Silvestre, specifically, its name is su nombre es "San Silvestre Palma Palmilla 2022", 10 km on paved land.
This race has already become a Christmas tradition in Malaga, this year will be its ninth edition.  The funds collected will go to the Club 26 de February and the Palma Palmilla Gypsy Integration Association. 
5. New Year's Eve 2022 rural in Malaga
A private party in a rural setting? The province of Malaga offers real beauty. Many people choose rural accommodation for the end of the year in Malaga. You can stay near the capital and come to spend New Year's Eve in the capital. This plan is often used among large families or friends.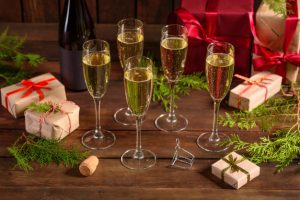 6. Romantic New Year's Eve in Malaga
If what you want is a quiet and couple oriented New Year's Eve in Malaga, the city offers special plans for these days at very competitive prices. You can enjoy a dinner with your partner and a night in a hotel in the many accommodations available in the capital.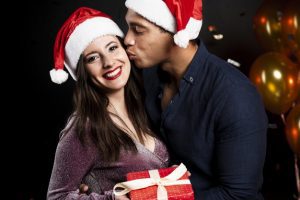 7. New Year's Eve in Disguise
If you are thinking of something totally different you can go to the Malaga town of Coin, where a big costume party is organized to welcome the year 2023. The town council has set up a large tent with live music.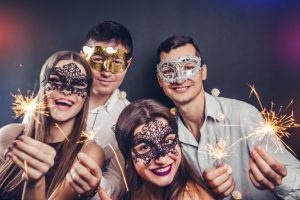 What plan do you have? The most important thing is to have a good time and if you are one of those who prefer to take advantage of the New Year, remember that New Year's Day in Malaga also offers a multitude of proposals. These days the city has spectacular lighting that you can enjoy until January 6.
Are you planning to do some sightseeing? If you arrive in the city and need a car you can rent your vehicle.