Green car hire Malaga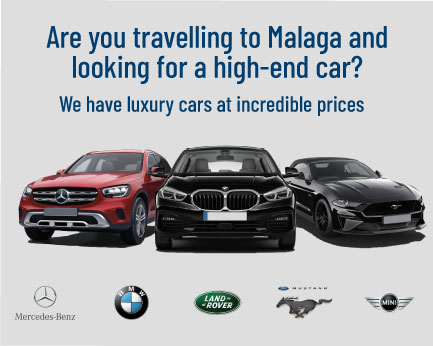 The best Green car hire in Malaga
Marbesol presents its new fleet of hybrid rental cars in Malaga: Toyota Auris hybrid, the L1 group is the Lexus CT200h and in the L2 is the Toyota CHR.
We care about the environment and we put our efforts on bringing the lastest trends to our fleet of ecological vehicles. Our cars are available both for tourists who come to spend their holidays, and for local residents of Malaga and surroundings. With Marbesol you can drive an ecological car and enjoy all the advantages of these vehicles at the best price.
With Marbesol you will be able to drive an ecological vehicle and enjoy all the advantages of these vehicles at the best price.

Advantages of renting a hybrid car with Marbesol
There are several advantages of renting an ecological car in Malaga, being the protection of the environment one of the main reasons to opt for a "Green" vehicle. Next, we will name some of them:
Environmental protection: The engines of hybrid cars are designed to reduce harmful emissions to the environment and respect the environmental policy.
Fuel saving: Some brands like Toyota claim that their hybrid vehicles help to have a fuel saving of up to 36% with respect to gasoline and around 12% compared to diesel vehicles.
Silent driving: Hybrid cars have a quiet engine, so driving will be a pleasure.
Personalized attention to our customers
Fair price. We are not brokers
Free transfer from / to the Airport (luggage included)
Marbesol customer reviews – Comments and experiences
AMIN ALAN
once again i have had excellent service with Marbesol ,i would not use any other company in malaga ,service is quick, courteous ,and hassle free on both pick up and drop off ,cars i have had are all excellent condition with no problems .thank you Marbesol for your excellent service
13/05/2022
DOHERTY IVAN
Great experience arriving at 20.45 on Easter Saturday evening. Pick up was well organised at the collection area, with only a short wait. Exceptionally friendly staff at the office sorted the paperwork quickly, and we were on our way in a nearly new car. Good value pricing, included full insurance, which made it an easy handover on return 10 days later. Will definitely be using Marbesol again, and would highly recommend.
28/04/2022
IAN JOHN KERRIGAN
Good price for fully comprehensive car hire. Deducted one star due to long wait for transfer from airport to their office. Would use again and recommend
27/04/2022
These are some of the opinions that our customers have left about Marbesol car hire in Malaga. We are waiting for yours!
Rate your experience with Marbesol