Malaga has recently been chosen as one of the best cities to live in according to the prestigious magazine Forbes and it is not without reason. The range of services, restaurants and places to discover is immense.
In addition, its connections with foreign countries and its transport make it easy to move around the Costa del Sol in total comfort.
Today we want to tell you about one of the most popular alternatives for relaxation and that is that the city has some of the best Arab baths in Andalusia.
Arab Baths in Malaga
There are currently 2 Arab baths: The Hammam Open & SPA Arab Baths of Malaga (yes, the name is a bit long) and the Hammam Al Andalus.
Both places are designed to enjoy and relax either alone or as a couple. They offer different types of massages and are located in the heart of the city centre.
The Arab Baths of Malaga are an authentic oasis of tranquillity in the heart of the historic centre of the city. With their exquisite decoration and intimate and welcoming atmosphere, these places invite you to relax and enjoy a unique wellness experience. Their facilities, which include swimming pools, Jacuzzis and a wide range of treatments, are designed to transport you to a world of sensations where stress and worries disappear. The Arab Baths of Malaga are a magical place that you cannot miss if you visit the city and that will allow you to disconnect and renew yourself in an atmosphere of luxury and tranquillity.
El Hammam Open & SPA Baños árabes de Málaga
The atmosphere of this place is spectacular, it also has a terrace where you can enjoy a glass of cava or a cup of tea with views of the cathedral of Malaga.
Location: Located at Calle Tomás de Cózar, 13.
Opening hours from 11am to 8pm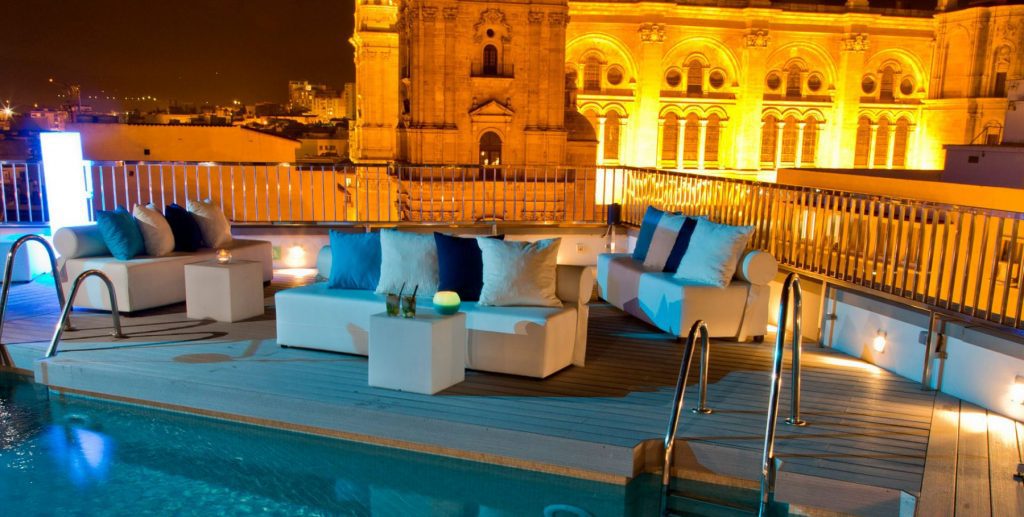 Hamman Al Andalus Málaga
A magical place to find yourself and enjoy some time with your partner. They offer massages for both with various rituals and you can enjoy the water at different temperatures.
They also have personalised gift cards to give to that special person.
Location: Plaza de los Mártires Ciriaco y Paula, 5.
Opening hours: from 10:30 am to 9:30 pm.
What do you have to bring to go to the Arab baths in Malaga?
You don't need to bring too many accessories as these places usually have everything you need but you will need to bring:
Comfortable flip flop type shoes to move around the facilities and a swimming costume.
At both sites you will be given a towel, lockers and sometimes a hat.
The minimum age to go to these places is 16 years old. Please note that if children are accompanied by an adult, they will have no problem getting in.
If in addition to this experience in the capital you are thinking about other types of activities, we recommend some gastrobars in Malaga near the baths.
They are unique places to enjoy gastronomy and we can assure you that they will not leave any diner indifferent.
Travelling by plane? Remember that you can hire a car at Malaga airport and enjoy the Costa del Sol at your own pace… Thousands of adventures await you in this beautiful part of Andalusia.
Did you like our post about Málaga and its Arab baths? Rate it!
---
Other posts you may like: