If you have come here it is because you already know what snorkeling is, that "breathing system used in diving, composed of a tube that connects the mouth of the diver with oxygen tank or with the air if it is above the surface of the water".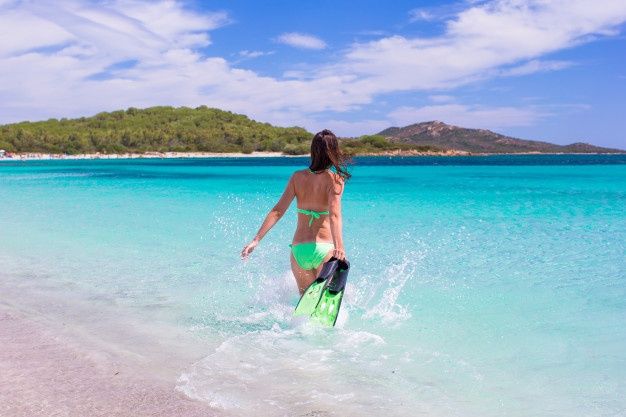 I will give you some tips of how to snorkel:
How to snorkel? Snorkelling in Málaga
Nowadays, more and more people like to practice water sports, but sometimes you just don't know where to start. So, how to snorkel?
One of the best places to snorkel is on the beaches of Malaga as its coasts have the perfect conditions for water sports, so many visitors are willing to come and enjoy the experience.
Even though it is a great activity to enjoy, safety is the most important so bringing good diving equipment, especially if there is to be full immersion is essential.
Take a look at the following video, recorded on the beaches of Nerja: 👇👇
CanalSurTurismo
Diving equipment
The basic material is a snorkel mask and fins and, obviously, swimming wear. If you are not going to wear the fins and the site is stony, it will be good to wear water shoes to avoid to hurt yourself.
Everyone likes to have a souvenir of this kind of experience, so in your diving gear you can take a small water camera to immortalize forever the best beaches for snorkeling.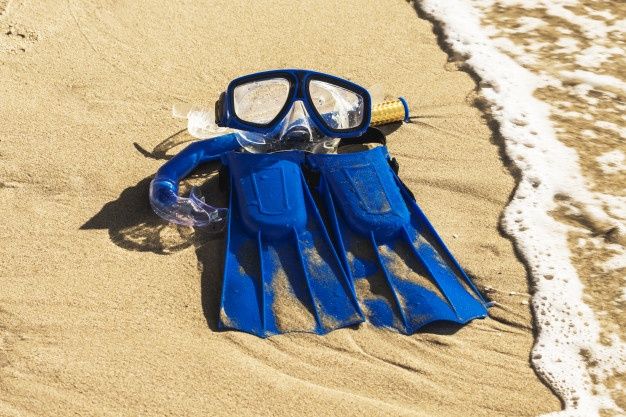 How to do snorkel step by step
First of all, if it is the first time you dive with a diving equipment, before entering the water you need to put on the snorkel mask or snorkel and start breathing through it. It is essential that you practice before entering the water as in the beginning it looks easy than it actually is. You must learn to inhale and exhale with the aerator.
Once you enter the water, adjust the mask well, it should not be too tight but it should not move either because otherwise it will enter water into the mask or snorkel.
Another trick while you are in the water is that the hair does not enter inside the mask, because it could also move the mask and be uncomfortable.
If you want to breathe while snorkeling and diving, you must take a deep breath with the tube, remove the mouthpiece and push yourself with the fins. When you are back on the surface, you should put on the mouthpiece and exhale to let the water out. Probably, if this is your first time snorkeling and you don't know how to snorkel, it will be easier for you to pop your head, breathe and release the tube to continue snorkeling in Malaga.
Let's talk about diving fins now! As you can imagine, there are many types of fins. You have to make sure they fit well and don't over tighten, otherwise you won't be comfortable. The fins are necessary especially if you are beginners as you still have no dexterity with the movements.
Once you know how to snorkel it is important that you take care of your diving equipment, so remember to wash it with unsalted water and let it dry in the shade.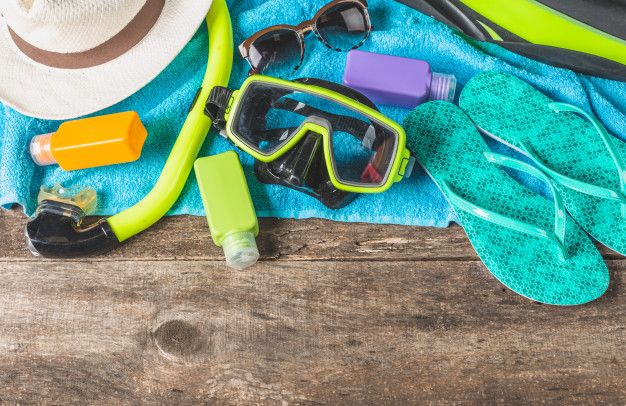 How to snorkel – Snorkel in Malaga [best places]
We have a privileged place and wonderful beaches, now that you know how to snorkel you are going to discover where to go for snorkeling in Malaga.
Snorkel Málaga – Snorkel Nerja
A place that has become famous for the clarity of its waters and the great variety of marine species that it shelters. Snorkelling in Malaga is possible thanks to places like these, the cliffs of La Herradura, Punta de la Mona or the Marinas del Este.
In Malaga you can snorkel in many places as the temperatures are very pleasant. During the months of June to September, the average temperature is 30 degrees. In the cold months to snorkel is used a wetsuit, the temperature in those months is usually around 15 degrees.
Tips for snorkeling for the first time
Be patient, you may not see all the fish you imagined at first. If you have a little bit of stamina you will start to notice fish that were going unnoticed.
The best thing to do is to get up early in the morning so that it doesn't get too hot. If the beach is too well known you will find a lot of people and you may not be as comfortable as you were expecting.
Remember to bring your snorkeling gear.
Wash the equipment well at the end of the activity.
To snorkel you don't need to be in great shape, although it is pretty simple that the better your physical condition is, the better. If this is your first time, the best thing is that you will be accompanied by someone who already has the experience in diving in Malaga, it will always be good to know the area.
As you have seen so far snorkeling is not too difficult, but it will be necessary to have some patience. If you are going to snorkel in Malaga you can check the weather and temperature on the Weather in Malaga website.
In addition, you can discover incredible places, even many of Malaga's unspoilt beaches will undoubtedly be perfect for scuba diving in Malaga. How are you going to move? Rent your car in Malaga airport now and start enjoying the Costa del Sol.
Did this post help you? Score it!
Did you like our post about How to snorkel? Rate it!
---
Other posts you may like: