Are you thinking of travelling to the Costa del Sol this summer? Many people visit Malaga in the hottest months of the year, and with that, they look for the wide variety of beaches of all kinds that can be found in this spectacular area. On the coasts of this province you will find very friendly people, spectacular gastronomy and a millenary culture, always surrounded by the beauty and charm of the Mediterranean Sea. There are more than 120 beaches and a coastline that extends over practically the entire province, with a wide range of beaches where the sun shines more than 300 days a year.
From this post we invite you to take a mini-tour of the best beaches in Malaga. Wide and long sandy beaches such as Los Alamos in Torremolinos that invite you to take long walks along the seashore or along the promenade, others that will make you spend an intimate and natural day, such as the beaches of Maro, in the town of Nerja, other much more urban beaches, such as Playa del Faro in Marbella, or La Rada in Estepona, where we will find at our disposal all kinds of services both catering and any other. There are many beaches scattered throughout the coastal municipalities of Malaga. As you can see, there are many destinations to choose from if you want to spend your holidays in this wonderful land, with beaches to suit all tastes.
Here you will find a list of 5 beaches that in our opinion, are the ideal ones in the whole province for you to enjoy those long awaited holidays that you have been waiting for all year round.
Best beaches to visit on the Costa del Sol
Carvajal Beach
This beach, located in the town of Fuengirola, is right at the end of the promenade of the city, and it is one of the beaches that you cannot forget to visit on your holidays. This beach is totally urbanised and for this reason, you can mix swimming with the beach bars, where you can enjoy a cool beer in these hot days. This beach is perfect if you visit it with the little ones at home, as you can walk and walk along the shore for metres and metres without being covered by the water. Make a note of this beach if what you want is a holiday of total disconnection, with the services sector close by.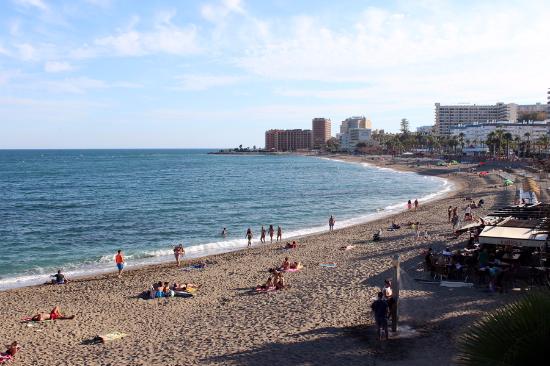 El Parón Beach
This beach is located just 2 kilometres from the town of Estepona, being one of the best beach areas in Malaga. There is a hospital a few meters away and in the area of El Padron has a shopping centre where you can enjoy some typical bars and restaurants, shops of all kinds and various other services. This beach has warm waters and fine sand, which makes it a great beach if we visit it with children, as they can also enjoy some mats that are available in the summer months.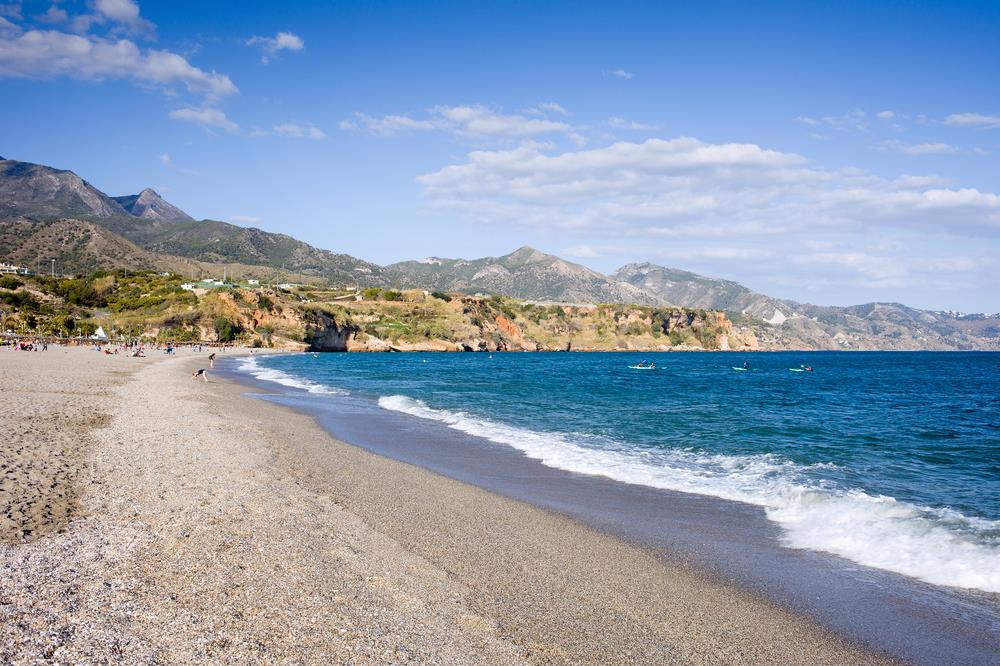 El Faro Beach
This beach is located in Mijas, in La Cala, a corner of the Mediterranean Sea little explored by tourists on the Costa del Sol. This part of the coast is where the residents of the municipality of Mijas tend to go, who want to get away from the crowds of umbrellas and towels, as happens on so many other beaches in the province. Here you can relax in clean water and enjoy panoramic views of the Costa del Sol. This is the perfect place to relax and disconnect from all your problems.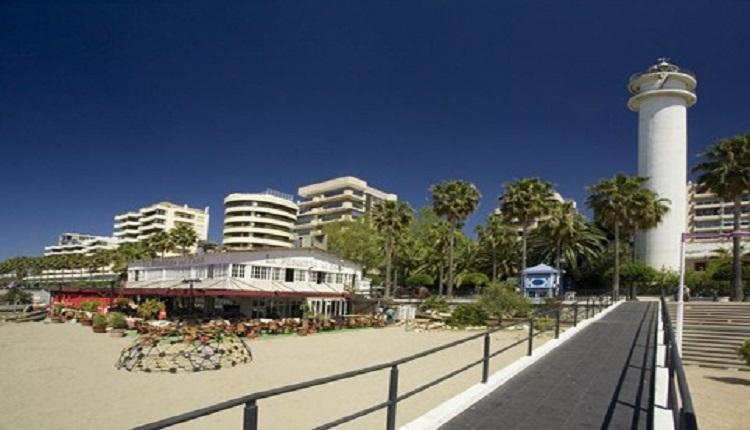 Pedregalejo Beach
Located on the east coast of the city of Malaga, between Baños del Carmen and Playa del Palo. A beach with deep sand, 1200 metres long and 20 metres wide. Next to the beach is the old fishermen's area of Pedregalejo, and a promenade with terraces of bars and restaurants specialising in fish and seafood, as well as the barbecue stalls that you will find in front of the sand. On this beach, the protagonists are the espetos, the traditional sardine skewers. The sunsets offered by this beach are a unique charm that you cannot miss when you visit the Costa del Sol.
Among the most famous chiringuitos de espetos are El Morata and the restaurant Maricuchi. We recommend some espetos de sardinas (sardine skewers) and a salad of peppers.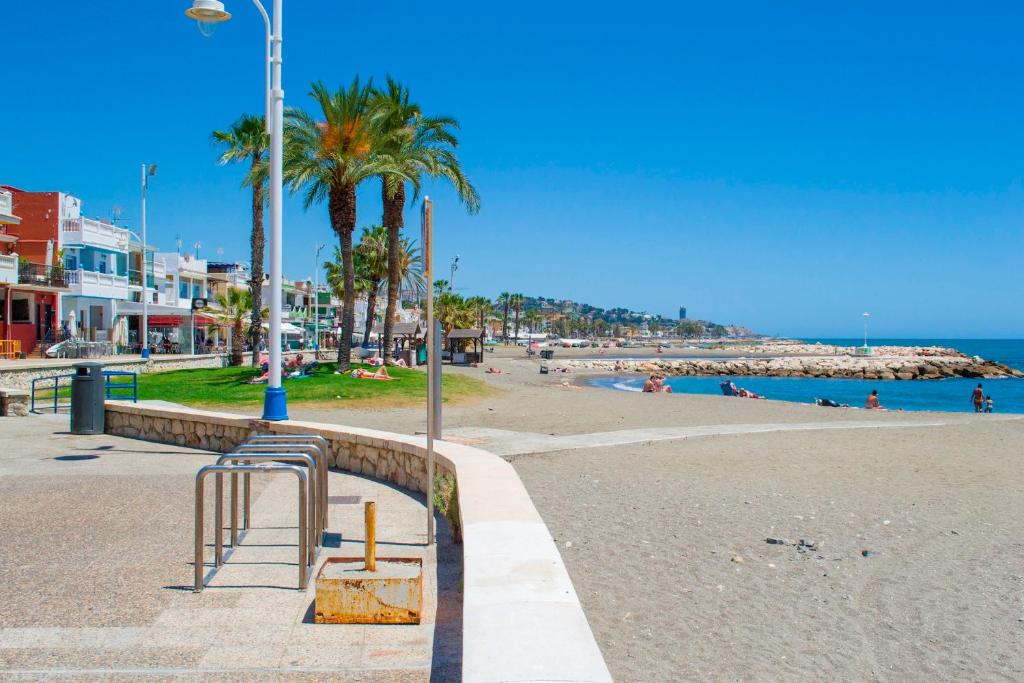 La Malagueta Beach
Between the port of Malaga and the beaches of La Caleta, is the famous and well known beach of La Malagueta, very popular in the city, so it is usually very crowded. Its name is written in capital letters as an address for tourists, being this place very photographed by everyone who takes a dip in its water. In addition, you can enjoy beautiful views of the mountains and the recently remodelled and refurbished marina.
A wide variety of beach bars, an excellent lifeguard and lifeguard service, cleanliness, beach umbrella and sun lounger rental, and a youthful atmosphere make La Malagueta one of the most popular beaches in Malaga. Its waters have recently received the Blue Flag quality certification. It certainly couldn't be missing from our list of the best beaches on the Costa del Sol.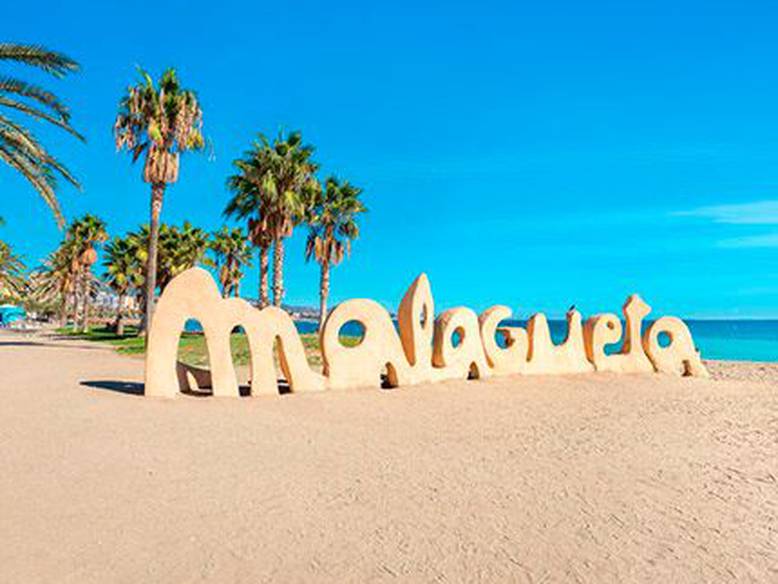 As you can see there are many options if you come to this coastal area during your holidays. Do you already know how to get to the city? During the summer season there are thousands of tourists arriving at Malaga airport. You can book your car for your holidays and discover many places of the province. Do you want to know the typical food of Malaga?
¿Te ha gustado nuestro post sobre las mejores playas de la Costa del Sol? ¡Puntúalo!
Did you like our post about The best beaches on the Costa del Sol? Rate it!
---
Other posts you may like: