In Malaga the food is delicious. Andalusia is well known for its gastronomy. The Costa del Sol has several Michelin-starred restaurants in Malaga and its province. Today, from Marbesol, we want to tell you about the typical foods of Malaga. ✅✅
Malaga is one of the most important tourist destinations in the country, and its beaches, its climate and its gastronomy make its visitors enchant with the place. What is the typical food of Malaga? Let's start!
Typical dishes of Malaga
If you arrive in the city, the easiest way to taste its gastronomy is to go to one of its many bars. A very attractive proposal is to walk the streets of the heart of Malaga.
Espeto de sardinas
You haven't tried them yet? Sardine skewers are the typical dish of Malaga during the summer season. The best months to consume sardines are those that do not contain the R in their name, that is, May, June, July and August.
Sardines reach sexual maturity in summer, and that is why they are bigger during those months. On the Costa del Sol you can see many boats on the shore where the chiringuitos skewer this fish, but also octopus or other fish like gilthead bream or sea bass. Find out now where some of the best espetos in Malaga are.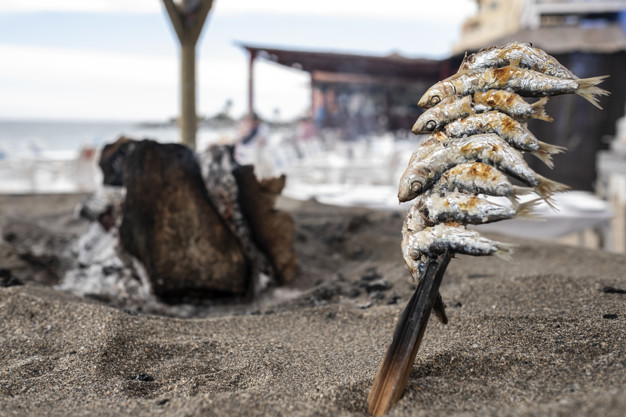 Fried Anchovies
Another typical fish of Malaga. They are usually prepared in frying with olive oil and are a real delight. Another option is the fried anchovies with lemon. Most of the restaurants in the capital have this dish on their menus.
If you want to taste several fishes you can ask for a good fry, where you can try several in the same dish. The size of the anchovies should be between 5 and 6 cm and they are called Victorian because they used to be caught around September 8, the day of the Virgin of Victory.
Do you know why people from Malaga are called "boquerones"? Precisely, because this fish is one of the typical fish of the city.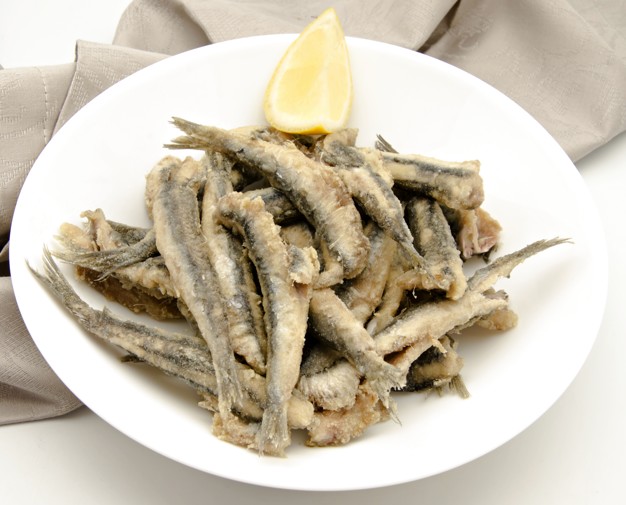 Campero malagueño
Our mouths are watering with this typical Malaga dish. It was first offered during the 80s and has become a classic. We're sure if you haven't tried it you'll be ready after counting its ingredients.
This famous sandwich from Malaga is made of round bread, freshly toasted and filled with cheese, ham, tomato, lettuce and mayonnaise. Today you can also find it with chicken or even tuna. A delight, right? Take a look at the video with the recipe of this typical foods in Malaga:
A la cocina vecina
Porra Antequerana
By its name you will know that it is a typical meal in the municipality of Antequera. This village is located in the north of Málaga. It consists of a cold soup and it is usually compared to the salmorejo from Cordoba.
The porra antequerana is prepared with tomato, pepper, garlic, oil, salt and bread without crust. This dish is denser than salmorejo and is also usually added hard-boiled egg and Iberian ham, although tuna is also added. Tasty, isn't it? We had already told you that the Andalusian gastronomy was very rich and the typical food of Malaga is delicious.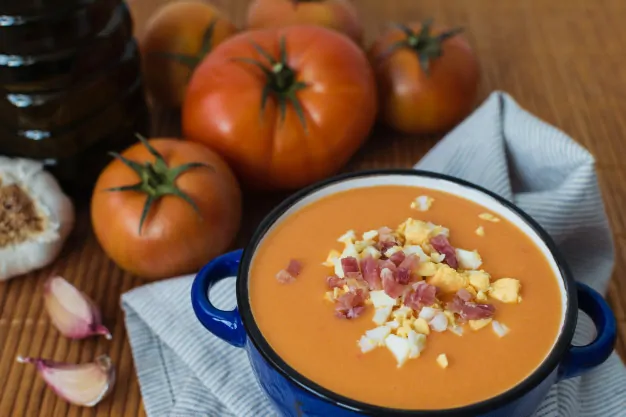 Ajoblanco
Another of the cold soups that triumphs, especially during the summer months. Its ingredients are ground almonds, bread, garlic and oil. It is one of the typical dishes of Malaga and is served very cold.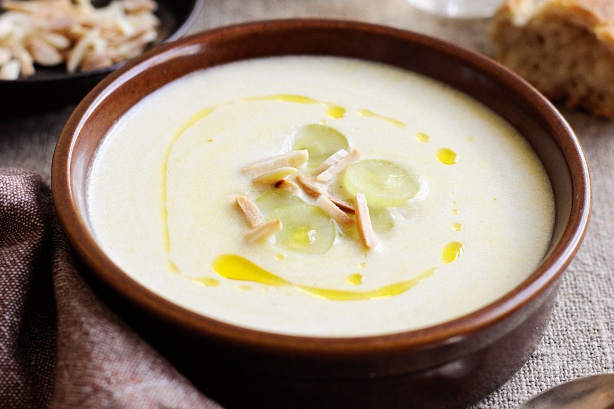 Imsol
Aubergine with cane honey
It's one of the favorite dishes for the people of Malaga when they go out on a cane. Aubergines in tempura with a splash of cane honey on top. A Malaga delight!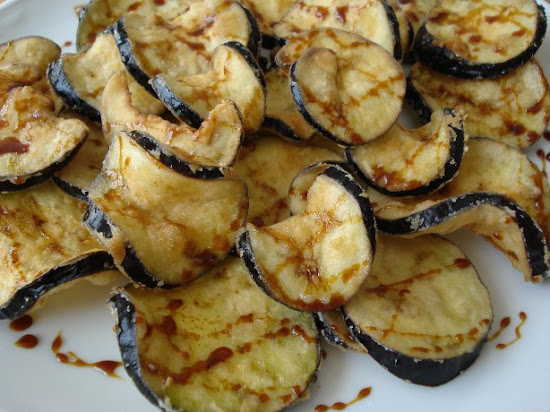 Comoju
Conchas finas
If you go for a walk in one of the chiringuitos in Malaga you will surely find this delicacy of the sea. They are characterised by their reddish colour and these "clams" are called this because they do not have any roughness in their shells. They are usually eaten raw with a good squirt of lemon. Are you ready to enjoy one of the best beach towns southern Spain?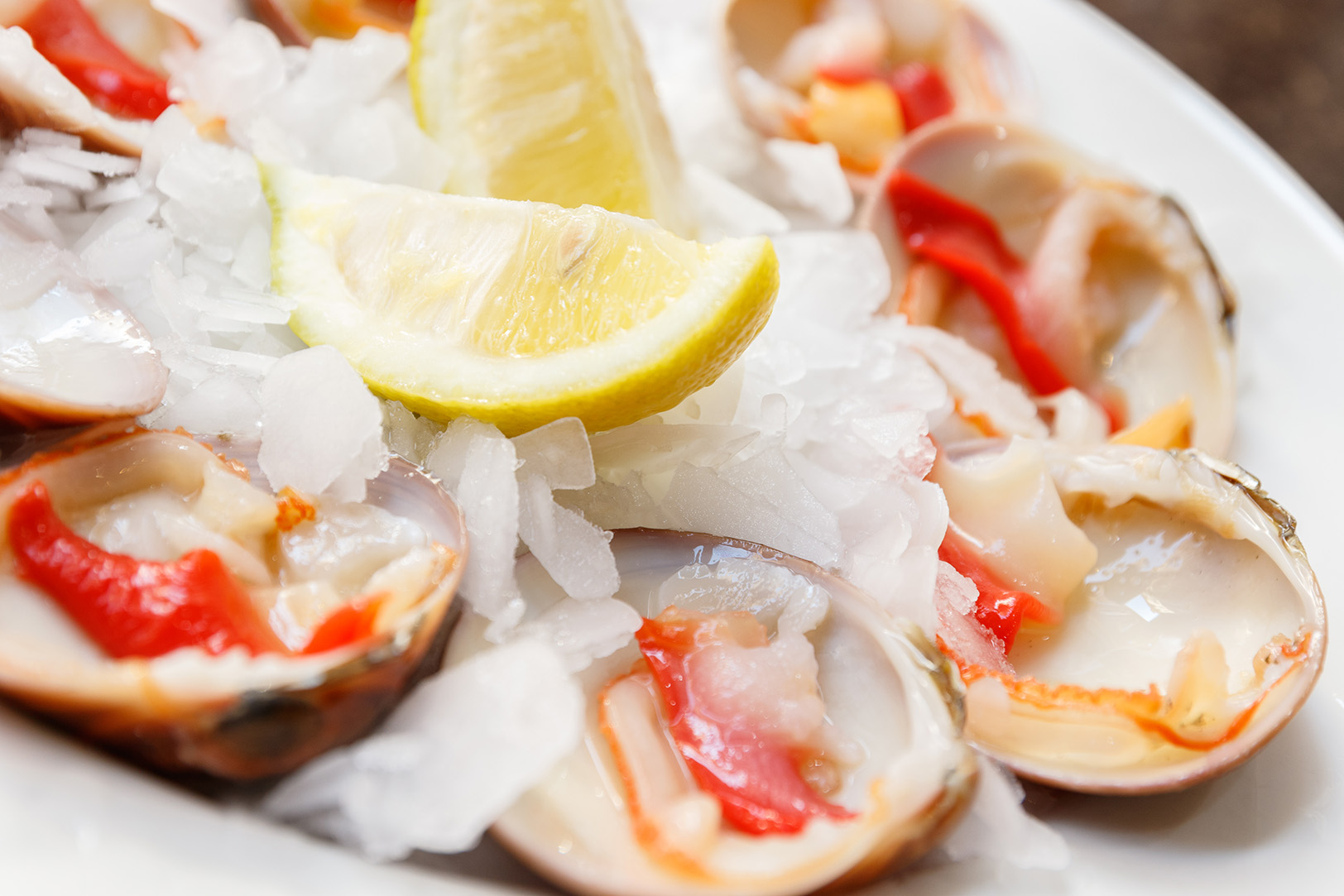 Guía gastronómica de Málaga
Plato de los montes
To say typical dish of the Mountains or "huevos a lo bestia" is synonymous. It is the dish you usually eat after a long walk in the mountains. You can find it in many types, of loin with butter, black pudding, crumbs, but always accompanied by some delicious fried potatoes and eggs.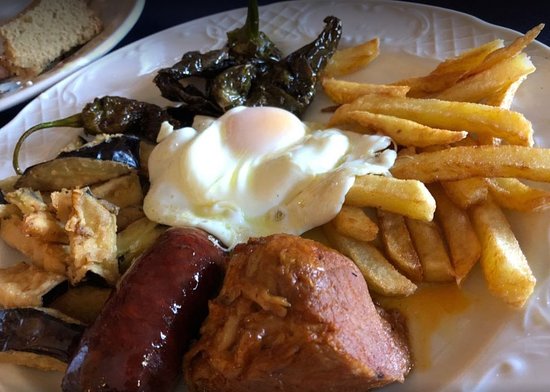 TripAdvisor
Tortas Locas
Among the typical sweets of Malaga are the Tortas Locas, a dessert made from puff pastry and filled with cream with an orange coating and a cherry in the center. You can find them in bakeries and confectioneries throughout the city.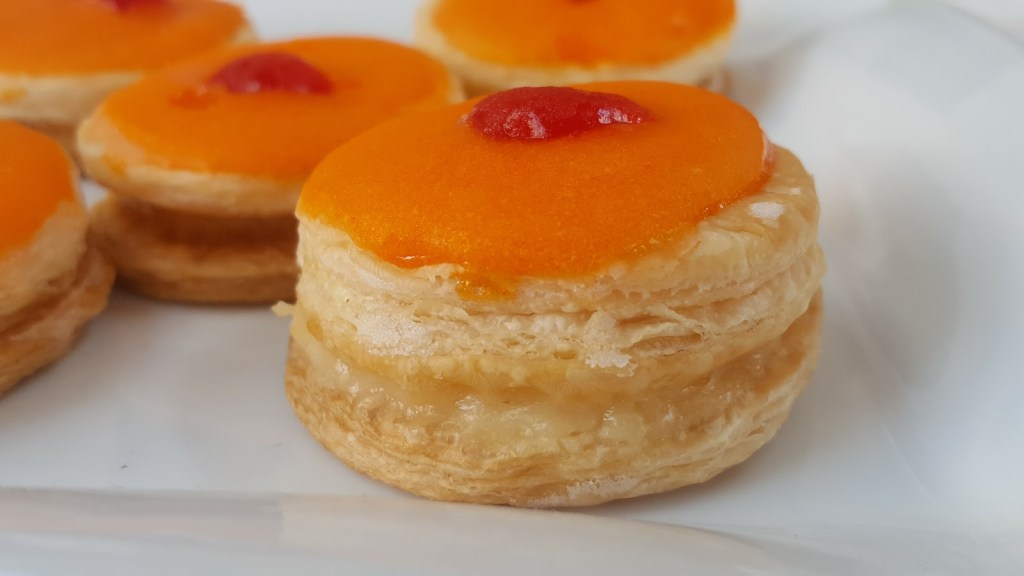 Ocho Sabores
Bienmesabe
Among the typical sweets of Malaga are the Tortas Locas, a dessert made from puff pastry and filled with cream with an orange coating and a cherry in the center. You can find them in bakeries and confectioneries throughout the city.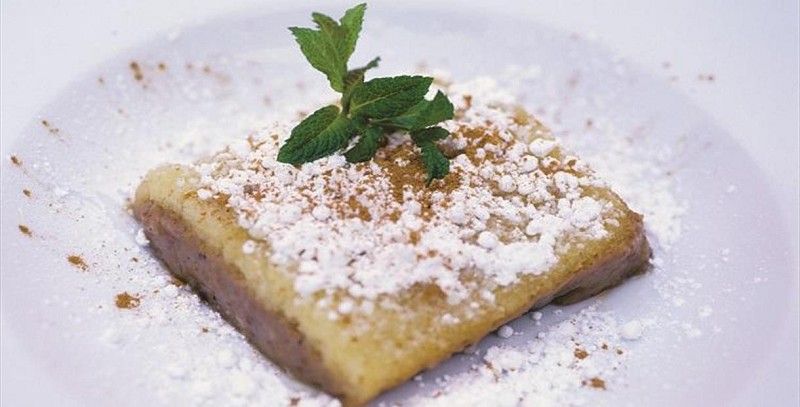 Málaga Magazine
You have already been able to learn more about what the typical dishes of Malaga are, but if you feel like something different you can go to one of the gastrobars in Malaga. If you want to discover the area, we recommend that you take a look at our post about what to see in Malaga province.
Have you thought about how you are going to move around the city? Rent a car at Malaga airport and visit the best places on the Costa del Sol, we are waiting for you!
Did you like our post on the typical foods of Malaga? Rate it!
Did you like our post about Typical foods of Malaga? Rate it!
---
Other posts you may like: