Understanding the pricing of car hire companies is the basis of a successful service. However, many customers who rent through brokers and external agencies can be often misled. At the end of the day, it is the terms and prices of the car rental company that apply.
In this article, we want to offer a thorough explanation of Marbesol's prices and conditions for avoid additional charges when hiring a car.

Car hire is clearly one of the most practical solutions for discovering any part of the world. It gives you full independence and allows you to manage your own budget as you wish. There are however some cases in which the final price can increase, for instance: a delayed return, a traffic incident, insufficient cleaning or returning the vehicle without refuelling.

Despite the variety of car rental companies based at Malaga airport, there are significant differences in the offered services. For this reason, the Marbesol team insists in explaining the service terms upon arrival.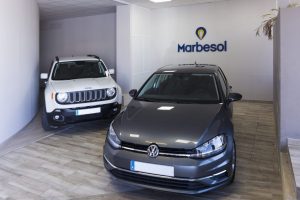 What does Marbesol have to offer?
Marbesol is a car rental company offering a wide selection of car models and prices. Thanks to this, every driver can pick the most suitable combination for the planned journey. To be exact, the offices of Marbesol are located a few minutes away from the airport terminal in Malaga. Compared to other companies which are right beside the terminal, Marbesol offers cheaper prices and a courtesy transport to save this gap. Besides, escaping the crowds at the airport can be seen as an advantage when parking or returning the car.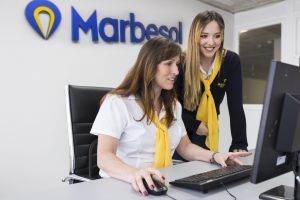 An overview of our fares and prices
Marbesol stands out from the other car rentals by offering the best prices in car rental at Malaga Airport. We will tell you our rates:
The all-inclusive package is clearly the safest one, since it gives the customer full coverage.
It also includes the full-to-full policy with unlimited mileage, a free additional driver, free GPS and a price reduction on baby seats. In short, if you are running on a low budget and are a careful driver, the basic or plus package may be an option. But if you want to play it safe, our team highly recommends booking the all inclusive package.

At the airport, customers who have booked 'all inclusive' will also benefit from priority check-in thanks to the Express Desk. At this point, you will be requested to show your ID and a driving license which is valid in Spain.

Once you go online and visit our website, remember to check the services included in each package and take your time to read the service terms. Regular clients can benefit from a variety discounts for visiting the Costa del Sol by signing up for the Marbesol Club.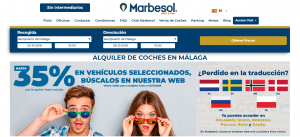 In case you have any questions or need to clarify the service terms, please contact the Marbesol Team at +34 952 234 916 or drop us a line using the contact form.

Before setting out for your trip, we recommend reading our Analysis of Traffic Offences On Spanish Roads. Would you like some sightseeing? Discover now what to see in Malaga in two days or if you feel like travelling a bit more you can have a look at our post about what to see in Granada in two days.
Did you like our post? Now you can rate it!
Did you like our post about How to avoid additional charges when hiring a car? Rate it!
---
Other posts you may like: