Looking forward to spending Halloween 2018 with your family? Do you fancy something not too scary, but rather fun? Here is a list of the Halloween events for kids that will be happening in Malaga this weekend:
It is only a few days until the spookiest party of the year – Halloween! Although this feast originated in Ireland, it has become a celebration all over the world. And of course, Spain is no exception. The Halloween Night is officially the 31st October, but many activities for kids in Malaga will be running the weekend before.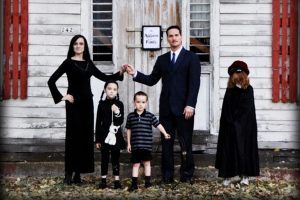 Source: Pinterest
5 fun ideas to spend Halloween with your family in Malaga
If the idea of spending a whole weekend with your kids can be sometimes 'terrifying', wait and see what the 'terrific' plans in Malaga we have prepared for you:
Harry Potter's Halloween Party at Club Happy Málaga
Moving away from the classical costumes, Club Happy Malaga has decided to organise an original Halloween celebration. On Wednesday 31st you and your kids will be welcome at Harry Potter's party. Fun stories, music and entertainment are guaranteed.
From 18.00 to 20.00 pm the team of Club Happy will be at the Corte Inglés (Avenida de Andalucia) to transform the club into the famous Hogwarts School. The entry price is €10 for each child and it includes an evening snack. If your child (or yourself) love Harry Potter, book your ticket and organise a big Halloween surprise.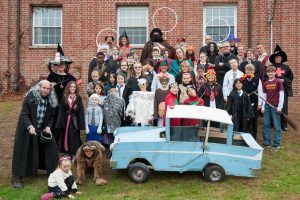 Source: Flickr
Fancy dress competition at Muelle Uno in Málaga
If you've run out of ideas for celebrating Halloween 2018 in Malaga, there is no need leave your kids bored at home. We recommend visiting the fancy dress party at Muelle Uno on Wednesday 31st. The party goes on from 17:00 to  21:00 am and there is a price for the best costume.

What's best: many businesses will be doing "trick or treat" for the youngest ones. Once you get to Muelle Uno, there will be a map showing the bars and restaurants participating. A photo booth will allow you to have a good laugh until 19:00 pm, before the costume catwalk starts. There will be 3 different prizes: one for kids, another one for adults and one for families. No matter what age you are, you can win!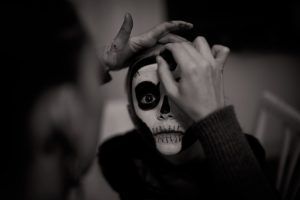 Source: Unsplash
The Concepcion Botanic Garden as never seen before
On 31st October, the real adventurers are expected to show up at the Concepcion Botanic Garden, for a night visit. It will be a spellbinding experience both for kids and adults, who are invited to dress up in costumes.
During your visit to the historical areas of the gardens, the night creatures will pop up and greet you from the most unexpected places.  The visit lasts for an hour and twenty minutes and costs €15 per person. It starts at 20:00 pm and it is necessary to book in advance. Are your kids daring enough for this visit? Then get your costumes ready and off you go!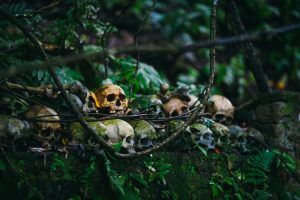 Source: Unsplash
Enjoy Halloween 2018 at Tivoli World Malaga
Saturday 27th and Sunday 28th wil be good days for celebrating Halloween at Tivoli World in Malaga-Benalmadena. There will be animated shows with pirates, vampires and many more fun surprises. This leisure park will be also 'dress up' in a different way to welcome Halloween.

Like Bioparc, the entrance at Tivoli World will be free for all children who have also dressed up for Halloween.  Don't forget to visit the Mansion of Terror – you are sure to have a ball!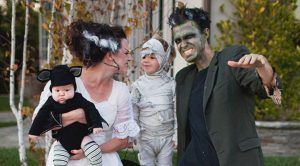 Source: El Mundo
Celebrate Halloween at Bioparc Fuengirola
For Halloween 2018, Bioparc Fuengirola will become a mysterious and spooky pace. This means, the most unexpected things can happen. Nothing is at it seems. If you want to give your kids a frightening yet charming program, bring them to Bioparc Fuengirola on November 1st.
The Bioparc zoo will modify its traditional itinerary, to make it even more special. The visit will completed with challenges and adventures for the whole family. Spending Halloween in the Jungle, surrounded by animals will indeed be something different.

Children from 3 to 9 who wear costumes will get a free entrance. From 11 am, Bioparc will be offering activities for families, e.g. a visit to the lemurs on island of Madagascar and recreation games to search for Halloween characters who are destroying nature. Arguably one of the best plans to spend Halloween 2018 in Malaga!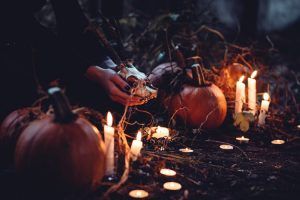 Source: Unsplash
Has any of these plans already hypnotised you? In any case, we wish a very enjoyable Halloween with your kids and family. If you come to Malaga on another date we will tell you what to see in Malaga with children so that you do not miss anything during your visit to the capital. 
And if you need to hire a car to visit Fuengirola or Benalmadena, remember to book it with Marbesol – the cheapest car hire in Malaga and Costa del Sol!