The capital of the Costa del Sol is one of the most beautiful cities in Spain. Malaga, more than 300 days of sunshine a year and endless things to do and see in Malaga.
There are plans for all tastes and depending on the time you are here you can adapt them. Today we want to tell you the list of the 10 best things to do in Malaga so that you can enjoy your stay to the fullest.
Best things to see in Malaga
Calle Larios
If this is your first time in the capital it is, without doubt, one of the best things to do in Malaga. Larios Street is the most famous street in the whole city and there you can find shops and restaurants. One of the liveliest areas of the capital.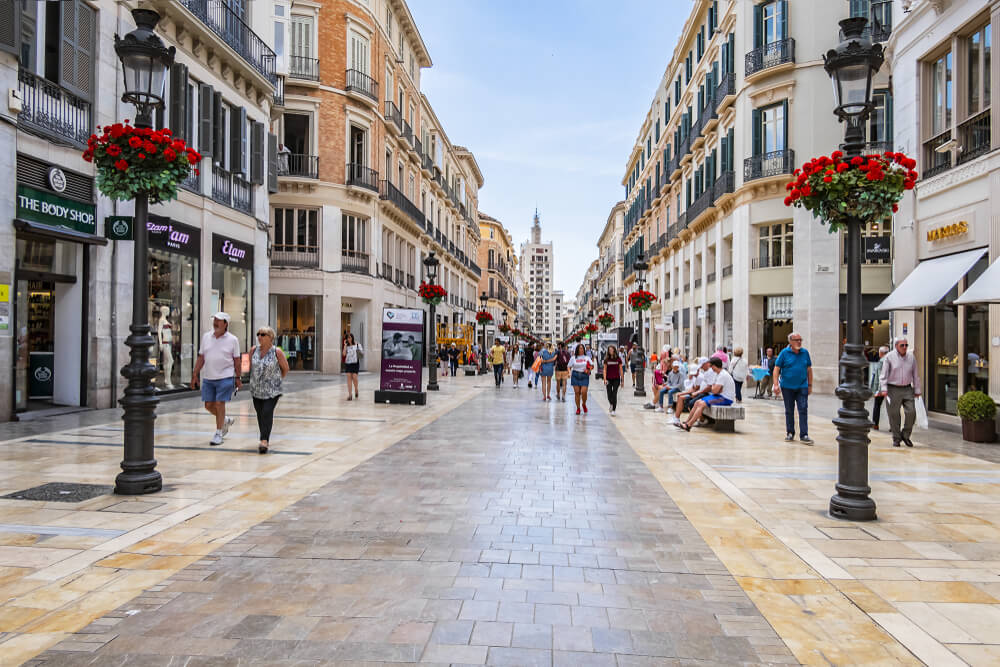 Mi viaje
Enjoy some good Espetos
If the city is known for anything, it's for its famous spits. You're only in the capital for one day? You can't miss this gift from the sea. We advise you to go to the area of El Palo, you can find some rich skewers for much less than you imagine. In some chiringuitos, they even have this dish for 2 euros. We had already told you that there are many things to do and see in Malaga!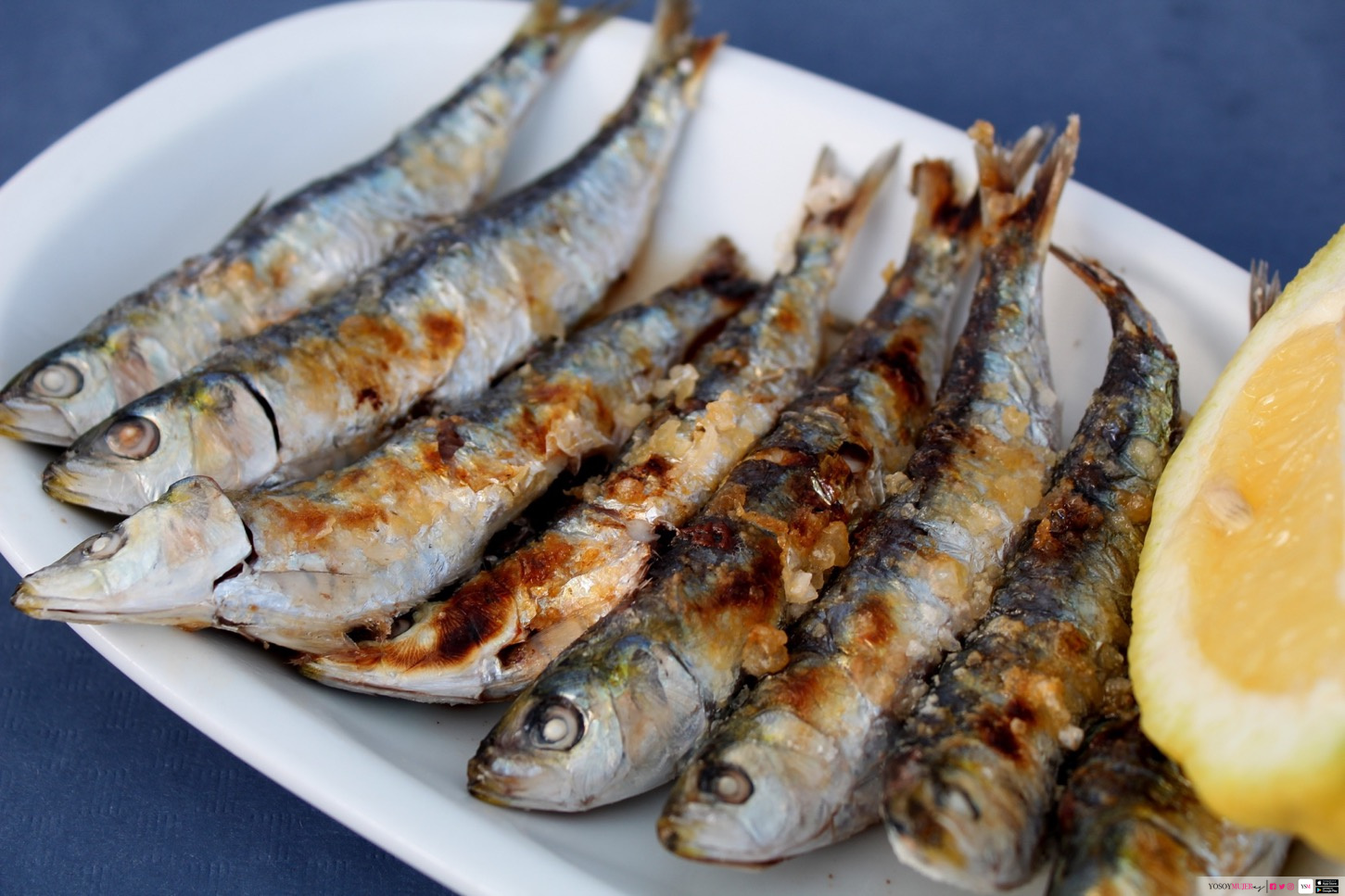 Yo soy mujer
Visit the Alcazaba of Malaga
It was built in the 11th century on the site of a Phoenician fortification. It may not be as majestic as the Alhambra in Granada, but we assure you that it is well worth it.
Gibralfaro Castle
Another thing to do in Malaga. The Gibralfaro Castle is located next to the Alcazaba and if you want you can buy a joint ticket. This fortification was built to defend the Alcazaba of Malaga from possible attacks. It has the Torre del Homenaje, and if you visit it at sunset you will be able to contemplate the impressive views of the city. It is one of the best things to do in Malaga.
Visit the Roman Theatre
Incredible as it may seem, this space was discovered only 50 years ago and is located under the Alcazaba. You will be surprised!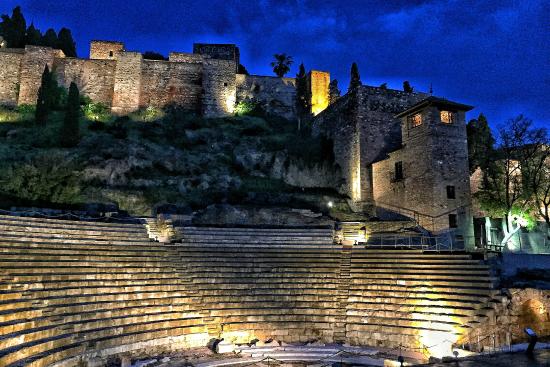 TripAdvisor
Picasso Museum
Surely you know that the famous painter Pablo Picasso was born in the city. If you want to know his work and a little bit of culture, you can't miss this museum about the creator of Cubism. The entrance fee is 8 euros.
Malaga is known as the "City of Museums", so you can consult all the museums in Malaga and decide which one interests you most. We recommend that you visit at least one of them, as there are many things to do in the city.
Bathing in the Malagueta
A central beach where you can enjoy a swim or a walk. I'm sure you've already seen some pictures of his famous lyrics. Depending on the time you have, you can go away and visit some more beaches like Pedregalejo or La Misericordia beach. Many tourists come looking for things to see and do in Malaga.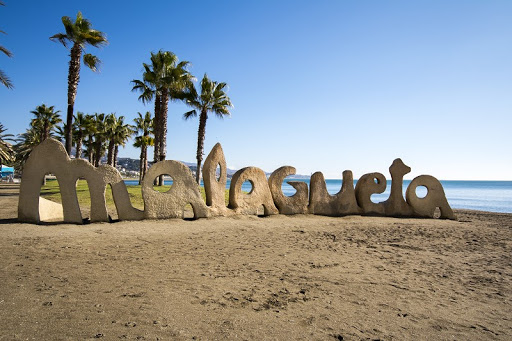 Visita Costa del Sol
Visit the Cathedral of Malaga
If cathedrals are your thing, the Santa Iglesia Catedral Basilica de la Encarnación has Gothic, Renaissance, and Baroque styles. Did you know that it is known as La Manquita? When you see it you will know why! Look at one of its towers!
Have a drink on the terraces of Malaga
Another thing to do in Malaga is to have a drink on one of its terraces. Luckily, the capital is lively both during the day and at night and many terraces offer incredible views. You can check the best ones in our post about terraces in Malaga.
If you fancy an afternoon of shopping, Malaga has many indoor and outdoor shopping centers.
Visit the Caminito del Rey
Do you come with a few more days? You get a car hire at Malaga Airport and enjoy the visit to Caminito del Rey. We assure you that you will love it, but you must get the tickets in advance because it is one of the most visited places in Andalusia. Do you want to know how to get there?
As you have seen there are many things to do in Malaga, you just have to plan your time well. We are waiting for you in the Costa del Sol!
Did you like our post about things to do in Malaga? Rate it!
Did you like our post about The 10 best things to do in Malaga? Rate it!
---
Other posts you may like: