Do you have children and are you looking for hotels for children in Malaga? The capital is one of the best destinations to travel with children. The Costa del Sol has wonderful beaches and natural parks among its main attractions, many of them being in the national top. 😎
The province has perfect places to enjoy a great family holiday, either by the sea or in one of its picturesque villages. Thinking of staying in Malaga for a few days? Here you will find a list of hotels for children in Malaga and hotels for children on the Costa del Sol that best suit you.
Best hotels for children in Malaga
Ilunion Málaga:
This wonderful hotel for children is located in the city centre. About 9 minutes walk from the beach and located in one of the busiest areas of the city. It offers great sea views, its own restaurant and indoor pool area, prepared for the use and enjoyment of the little ones.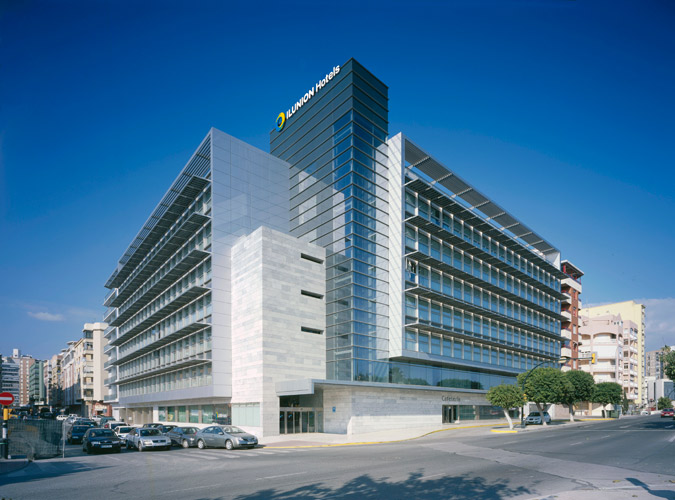 Hombre de piedra arquitectos
Hotel Sol Príncipe:
This 4-star hotel is ideally located on the seafront with direct access to the Playamar beach in Torremolinos, which can be enjoyed all year round thanks to the pleasant climate of the Costa del Sol. The hotel has created its own branded experience for children: "Adventures in Kathmandu". Action, games and fun inspired by the myths and legends of Kathmandu, where the little ones will be the stars of the Sol Príncipe children's party.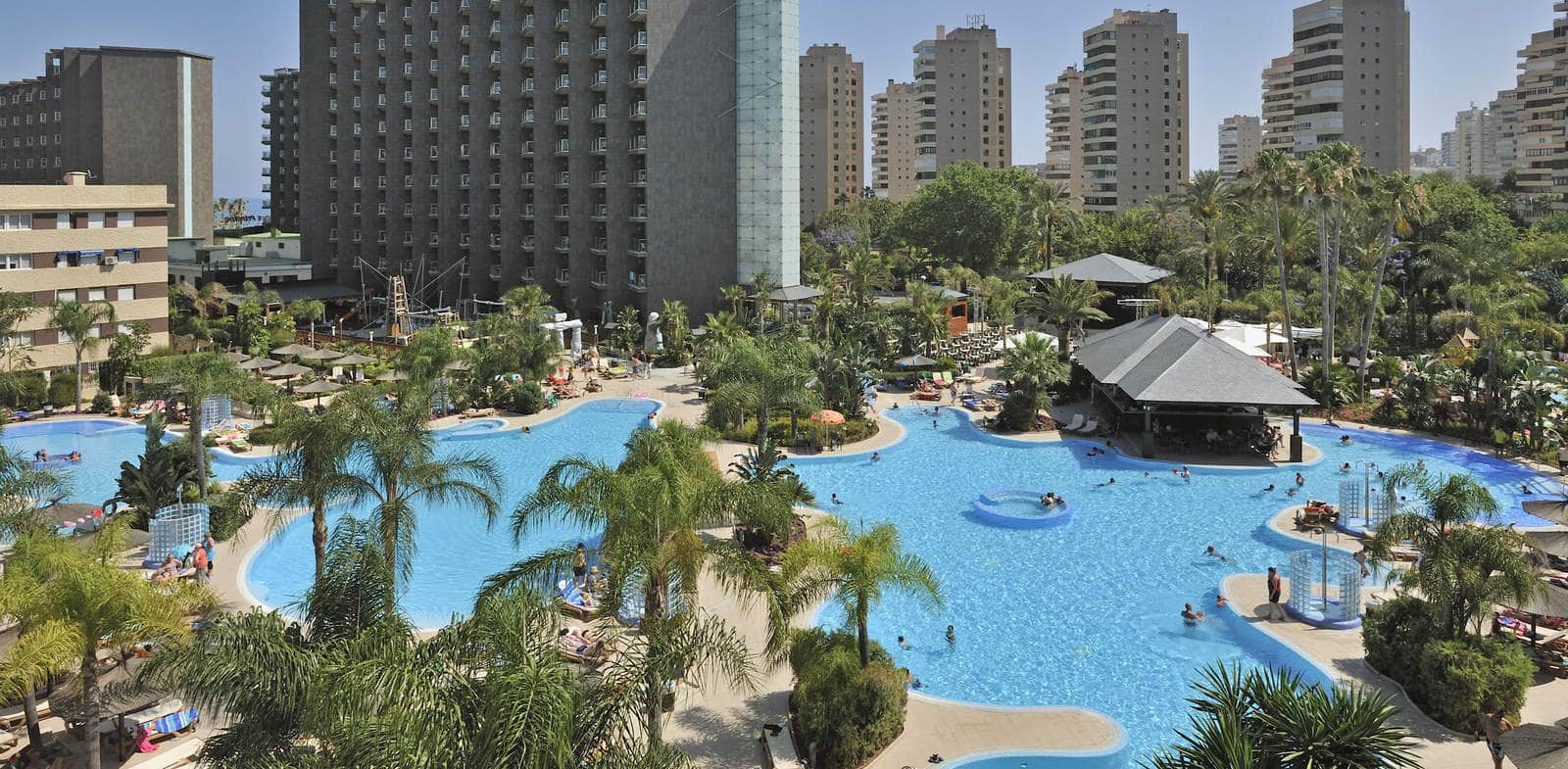 Melia
Holiday World Riwo:
You can find a flat that is part of the Holiday World complex. Made by and for family holidays, located in Benalmádena. They have a large dinosaur-themed children's fun area with numerous themed rooms, as well as swimming pools for the little ones, water slides, club and playgrounds with all the latest equipment. Parents will be able to enjoy their stay as well as a good full service spa, gym, swimming pool… Undoubtedly, one of the most sought after children's hotels in Malaga for a family holiday.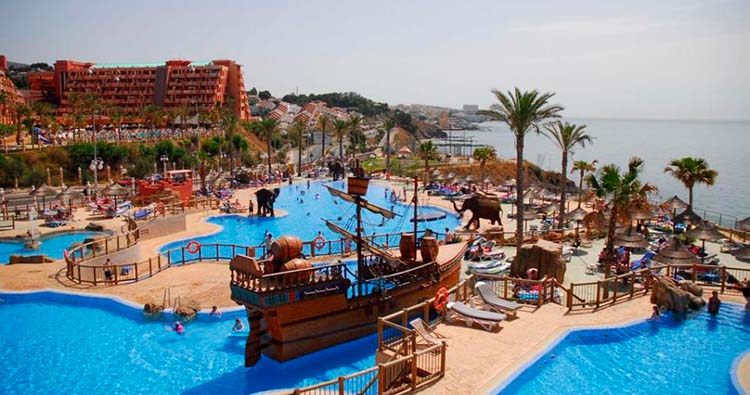 dvacaciones.com
Camping Sierra de las Nieves:
For the more adventurous families, those who prefer the mountains and nature to the beaches and cities, will enjoy an unforgettable stay at the Sierra de las Nieves campsite, which is located in the Sierra de las Nieves mountain range, in the municipality of Yunquera. It has a restaurant, picnic area and a great children's area, to have a great time with the kids. A great alternative in the heart of nature if you are looking for hotels for children in rural Malaga.
TripAdvisor
H10 Estepona Palace:
A quaint hotel with an Andalusian style combined with avant-garde details. Located just a few metres from the beach and really close to the Estepona marina, children will be very happy to have access to all the activities on offer. This hotel for children in Malaga has a mini-club, where every day there is a small programme of outdoor sports activities, crafts, various painting workshops and shows for the little ones of the house.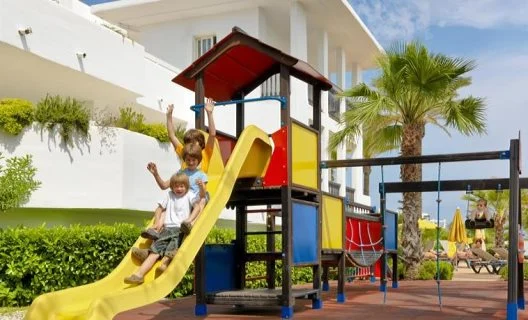 Quiero hotel
Fuerte Estepona Suites Spa & Luxury Apartments:
This luxurious hotel belongs to the Fuerte Hotels chain, located on the beachfront and just 10 minutes from the wonderful town of Estepona. Perfect for a family holiday, this hotel is one of the best hotels for children in Malaga, having an experienced mini-club, Forti Club, and many other sports facilities, such as children's swimming pool and paddle tennis, tennis and volleyball courts.
The many spacious rooms and flats have jacuzzi on the terraces, and all include fully equipped kitchens and free parking. They also offer a spectacular spa, over 25,000 square metres of landscaped gardens, a couple of top quality restaurants, a cocktail bar offering live music, and a pool bar where parents can relax with a refreshing drink and while away the hours together with their children in the resort's four swimming pools. Fuerte Estepona Suites Spa & Luxury Apartments; spend your holidays here in one of the best rated children's hotels on the Costa del Sol on all the rating networks.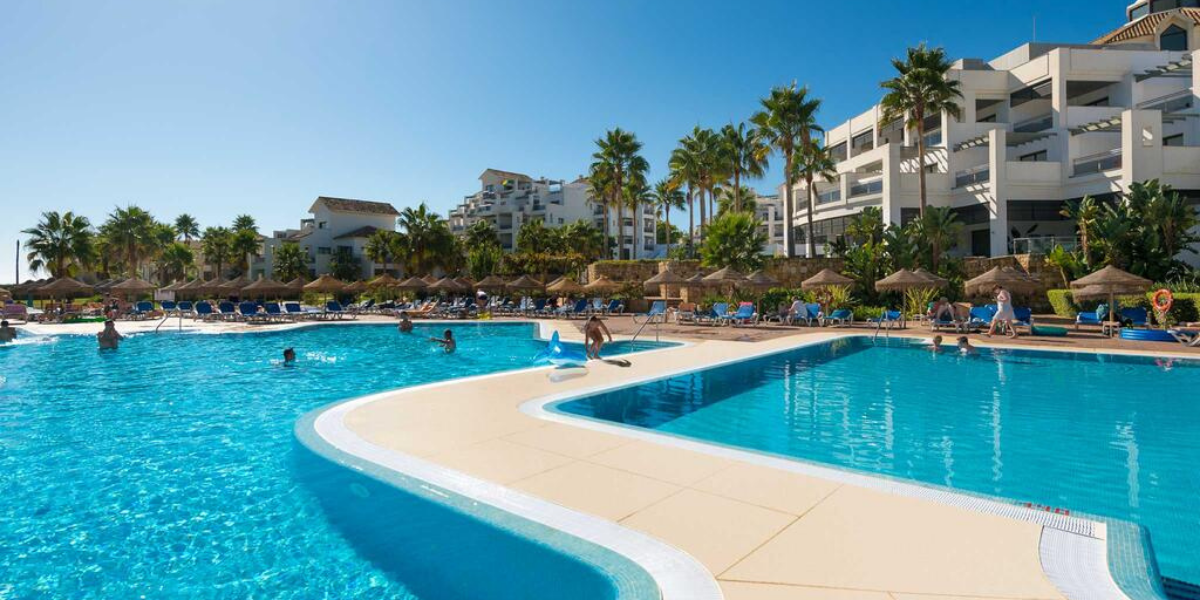 Visita Costa del Sol
Diverhotel Marbella:
This 3-star complex is designed by and for families who want to enjoy this luxurious city. Located about seven kilometres from Marbella and twenty kilometres from Puerto Banús. It has a great recreational infrastructure for children, such as themed swimming pools, numerous play areas, multiple entertainment, mini-clubs, many sports activities… This complex offers a promotion for 2 children free.
In addition to these places where children have fun, there are many other things to do in Malaga with children.
Arriving at Malaga airport? Hire your car and enjoy the Costa del Sol at your own pace.
Did you like our post about hotels for kids in Malaga? rate it!
Did you like our post about Hotels for children in Malaga? Rate it!
---
Other posts you may like: