If you've come this far, it's because you're looking for the best Italian restaurants in Malaga. Are you coming to the city and you're craving the flavours of beautiful Italy? You're in the right place. From Marbesol's blog we tell you about the Italian restaurants in Malaga with more flavour. 😉🍕
The most demanding palates have already visited some of these places and Italian food has some of the most delicious dishes.
What is the best Italian restaurant in Malaga?
Answering this question can be quite complicated since, as you can imagine, there are many places of this type of food in the city. We can say that it is a type of food that is affordable for all wallets.
The following list of establishments are the best Italian restaurants in Malaga but they are not ordered according to our preferences.
Nosolotapa
We have already told you that it offers authentic Italian food. A family-run Italian restaurant in Malaga, formed by a mother and her two daughters. Dishes are handmade, taking care of every detail and every ingredient. If you decide to try the tuna lasagna, the pesto gnocchi or the pizza in tapa format are delicious.
An establishment that allows different formats so that you can try many dishes in the same day.
The price is quite affordable, around 8-9 euros per dish, so you'll eat for less than 15 euros.
On weekdays you can find two menus with different prices.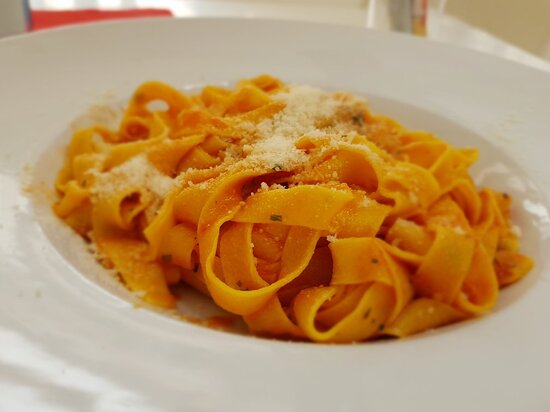 TripAdvisor
2. Restaurante Pizzería "il Colosseo"
It may go unnoticed because of its exterior aesthetics, but inside you will feel as if you were in Italy.
You can imagine that this Italian restaurant in Malaga stands out for its pasta. It is located in the centre and we advise you not to miss their pasta filled with cheese and truffle sauce, they call it "Fagottini Tartufo e Gorgonzola".
It also has typical desserts such as Panacota!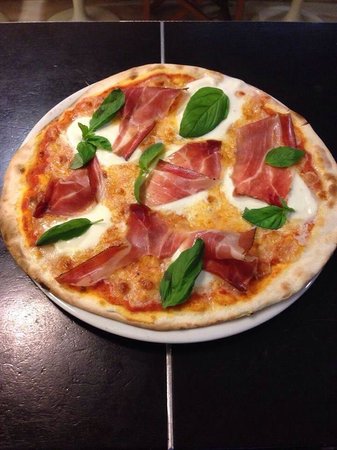 Gastroranking
3. Trattoria Mamma Franca
Have you heard of the Calabria region in southern Italy? It offers delicious and elaborate food. This is one of those Italian restaurants in Malaga that offers a wide variety of dishes on its menu.
Are you a Burrata lover? Be sure to order it here, it is amazing.
We also recommend their ravioli. They are handmade and you can choose the ham or meat filling.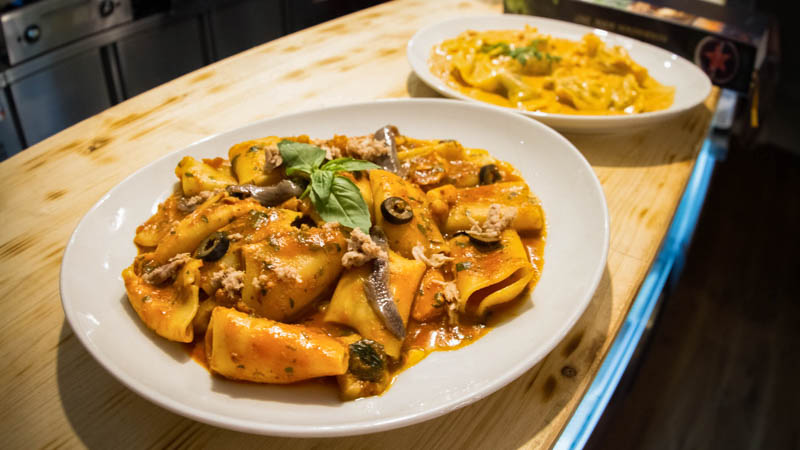 The Fork
4. La Mafia se sienta a la mesa
You've probably heard of this chain of Italian restaurants. They have several restaurants in Malaga and don't underestimate the fact that it belongs to a chain, because the food is very good.
It has a very neat decoration. Fan of the film "The Godfather"? You'll be delighted.
The variety on the menu also offers dishes to suit all tastes.
Our recommendation? Don't miss the Duck and foie Sorrentino and the Giganti of suckling lamb in Pedro Ximénez and foie sauce.
Very carefully presented dishes.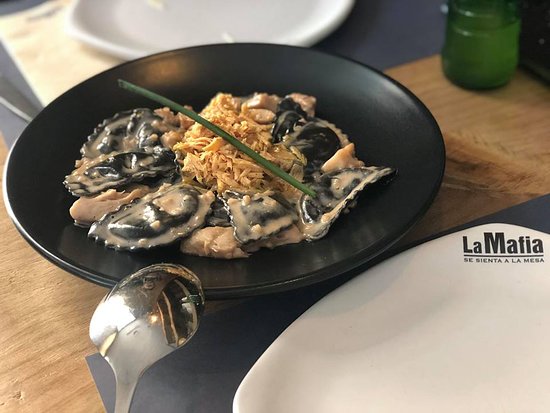 TripAdvisor
5. Niente Male Pizzeria
We couldn't finish this post about Italian restaurants in Malaga without recommending you an authentic pizza. Just by its appearance you will notice that it is not the typical pizza but something very different.
On their website you can see the wide variety of pizzas and pasta they offer. We recommend the Carbonara and Genova pizzas.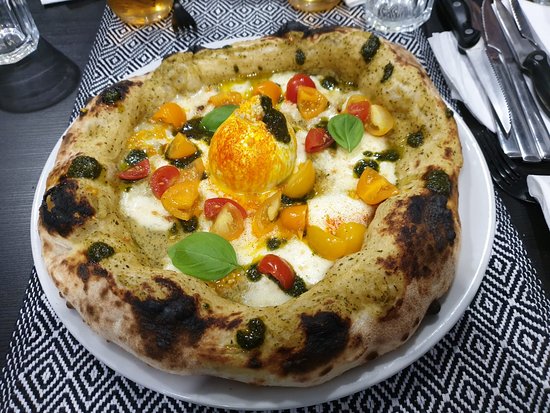 TripAdvisor
As you can see, Malaga offers a wide variety of opportunities to enjoy. Fancy other flavours? Check out our posts about steakhouses in Malaga and the best Greek restaurants in Malaga.
If you arrive in the city and want to discover the Costa del Sol at your own pace, rent a car in Malaga.
Did you like our post about Italian restaurants in Malaga, please, write us!
Did you like our post about Best Italian restaurants in Málaga? Rate it!
---
Other posts you may like: