Puerto Marina Benalmadena is an architectural gem that combines the beauty of Andalusian and Arabic styles, offering a wide range of leisure and water sports activities.
Puerto Marina receives an average of 7 million visitors per year and has been awarded twice as the 'Best Marina in the World.' Since 1987, it has proudly displayed the European Blue Flag for the quality of its services and its waters.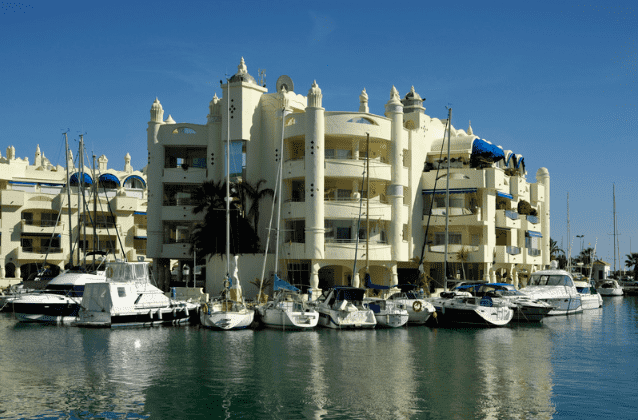 What to Do in Puerto Marina Benalmadena?
Puerto Marina Benalmadena will surprise you with the abundance of activities and entertainment available both day and night. We recommend the following:
Take a boat trip
One of the best ways to explore the harbor is aboard a boat. The port offers a wide variety of excursions to suit all tastes, from relaxing sunset cruises to thrilling water sports.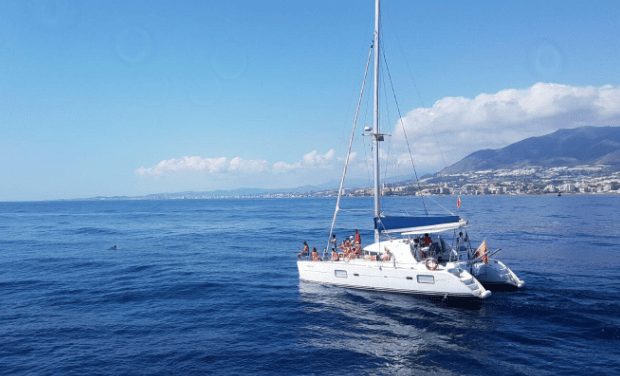 Enjoy its Beaches
Puerto Marina boasts spectacular beaches with warm waters and golden sands. You can sunbathe, take a dip in the sea, or enjoy water sports such as paddle surfing or snorkeling.
Visit Sea Life
Its marine aquarium is a delight for both children and adults. If you are passionate about marine life or would like to learn more about it, we recommend you to visit it.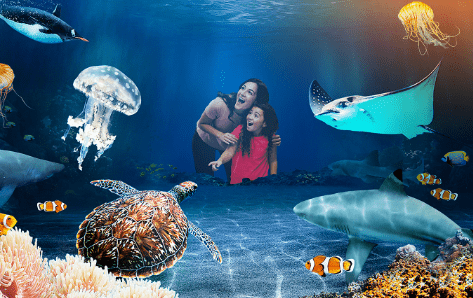 Ride the Benalmadena Ferris Wheel
At the end of 2022, the panoramic Ferris wheel of Benalmadena was inaugurated, standing over 40 meters tall. From there, you can enjoy privileged views of both Puerto Marina and the coast of Benalmadena.
Enjoy the Gastronomy
The culinary offer of Puerto Marina is renowned for its diversity, featuring both local and international cuisines. If you want to taste seafood dishes, we recommend El Mero; for Italian cuisine, Restaurante Pinocho; and for Asian food, Restaurante Japonés Sakura.
Explore its Shops
The port features a wide array of clothing, accessories, and gift shops, so if you need to buy something specific, you'll likely find it there.
Experience a Vibrant Night in Puerto Marina Benalmadena
As the sun sets, the port transforms with its lively nightlife. Whether you want to enjoy a quiet dinner or immerse yourself in bars and nightclubs, you can do it in Puerto Marina.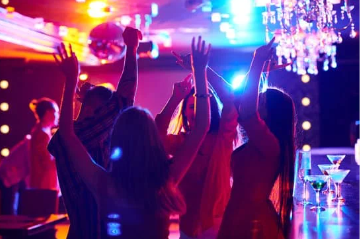 How to Get to Puerto Marina Benalmadena?
Access to Puerto Marina is limited to buses with the M-110 and M-123 lines; click on them to know their routes.
If you have your own car or a rental car, you can reach the port from either the coast of Torremolinos or the Benalmadena motorway.
We hope you find this information useful. You might also be interested in discovering what to do in Torremolinos or La Cala de Mijas. Until next time!
Did you like our post about What to do in Puerto Marina Benalmadena? Rate it!
---
Other posts you may like: