Still haven't heard of this paradise located 6 kilometres from the Costa del Sol? Today we tell you all about Alcazaba Lagoon, the largest artificial lagoon in Europe. 💙
Alcazaba Lagoon, how to get there?
You should know that it is located in the municipality of Casares and that it has one of the best climatic ecosystems in Europe.
The distance from Malaga city to Casares is almost 104 kilometres so you will have to go by car.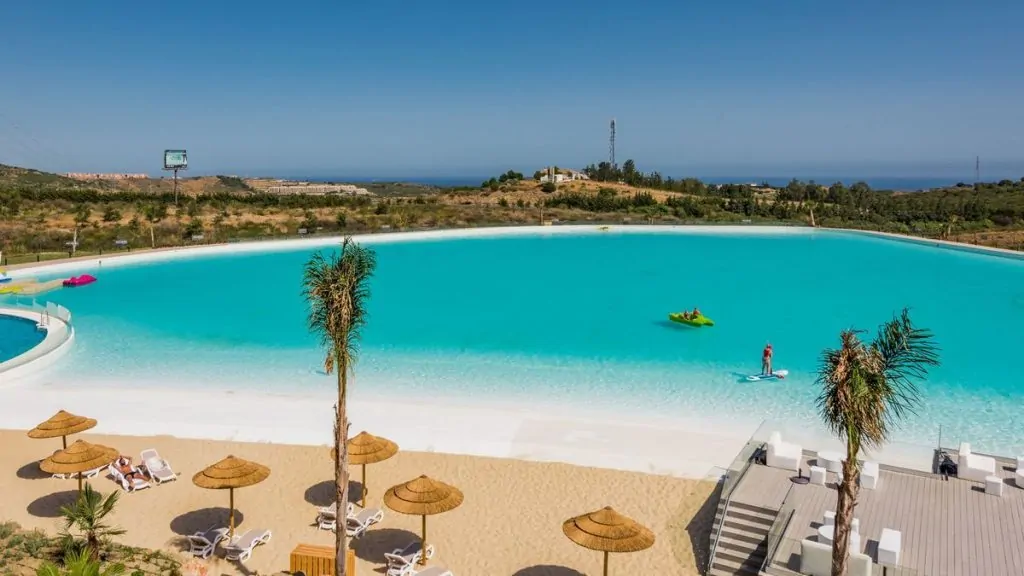 What to do in Alcazaba Lagoon?
Don't think it's a swimming pool, this space simulates the beaches of the Caribbean Sea and has 1.4 hectares of crystalline waters where you can practice many water sports.
Are you a lover of paddle surfing, kitesurfing, canoeing or windsurfing? You are in luck because this is the ideal place for it.
The company that owns this resort has 50 artificial lagoons spread all over the world, so if you like to travel you can discover the rest.
And if sunbathing is your thing, the lagoon is surrounded by a fine white sandy beach, perfect for enjoying a relaxing day in safety.
Where to eat in Alcazaba Lagoon?
This space designed to enjoy a day among turquoise and crystalline waters has a restaurant that will impress you with its views. It is located on the water's edge and you can access it from the water.
A modern decoration and an extensive menu of meat, fish and seafood with Mediterranean, Spanish, Italian and Asian cuisine. Appetising, isn't it?
Price of Alcazaba Lagoon
Now that you've seen this spectacular place, you're probably wondering what the price is.
Considering the quality of the facilities and what it has to offer, the price is not too high.
The entrance fee for an adult is €35 in high season, €15 in mid-season and only €5 in low season.
Children are also welcome. They pay 20 in high season, 7 in mid season and free during low season.
Children under 2 years of age do not pay admission.
Opening hours
It has two opening hours.
High season from 11 a.m. to 8 p.m.
Low season from 11 a.m. to 7 p.m.
Open all year round.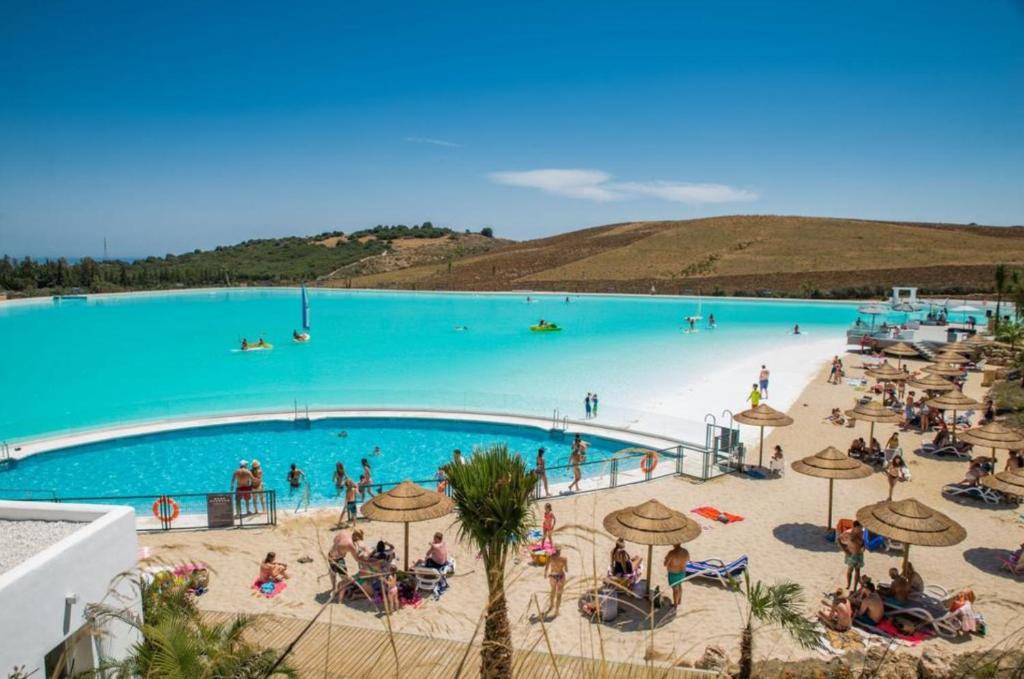 It also has a residential complex where you can stay.
There is no doubt that looking at the pictures makes you want to visit this place.
Are you coming to the Costa del Sol and you want to discover this paradise? Hire your car now and enjoy the province at your own pace.
Did you like our post about Visit the Alcazaba Lagoon, a paradise of turquoise waters.? Rate it!
---
Other posts you may like: