Maybe you are looking for a place to enjoy a different plan with your partner. A romantic getaway to Malaga can be the perfect place to live incredible moments.
Today from Marbesol we tell you some plans for you to enjoy a romantic weekend in Malaga. ❤️
If you arrive by plane from anywhere else to live an experience as a couple in Malaga we recommend you to rent a car at the airport.
7 plans to enjoy a romantic getaway in Malaga
1. Romantic restaurants in Malaga
First of all, and assuming you arrive to discover the city on a Friday, we suggest some of the restaurants with the best views.
There are many, perhaps thousands of restaurants scattered throughout the city, we leave you a post about the best restaurants with views of Malaga.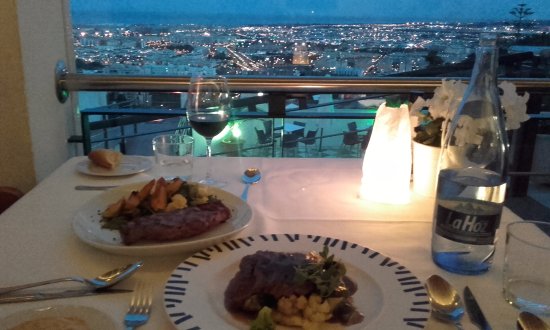 2. A walk through the centre to see Malaga's Roman Theatre by night
You've probably already seen some pictures of the Roman Theatre and we've already told you that it takes on a special charm at night.
Did you know that the Roman Theatre of Malaga was discovered only 70 years ago? Today it is undoubtedly one of the most visited places in the city and perfect to discover it as a couple.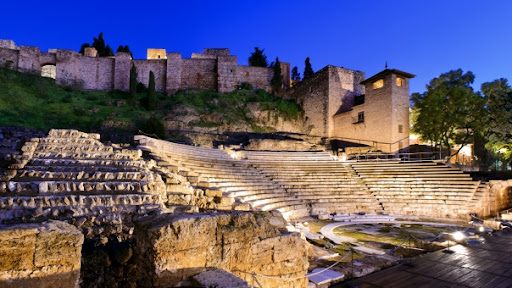 3. Enjoy the Caminito del Rey
Another of the plans that we suggest you to enjoy with your partner during your romantic getaway in Malaga is the Caminito del Rey.
This route is one of the most famous in the province of Malaga, but also in the whole of Spain. You will be able to see one of the most spectacular landscapes in the mountains of Malaga. The Guadalhorce River flows through this area after passing through the reservoirs of El Chorro, Guadalteba and Gaitanejo.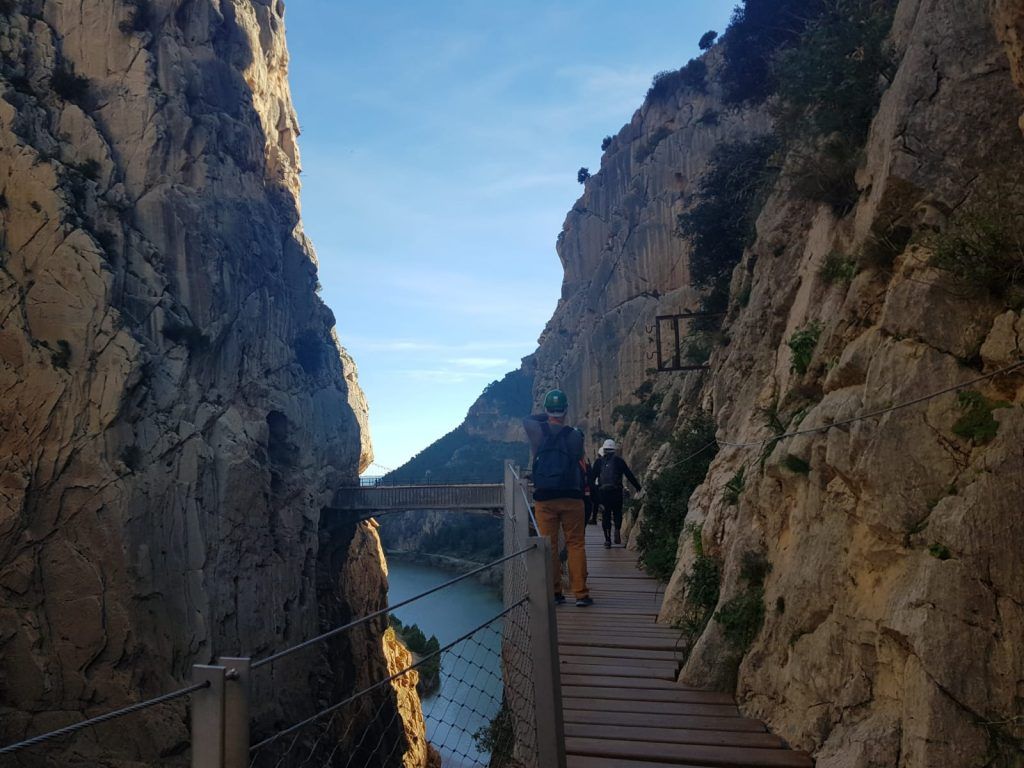 4. Romantic getaway to Malaga visiting Ronda
Ronda is one of the most charming towns in the province of Malaga. Surely you've already browsed some information about Ronda before.
Its famous New Bridge or its Arab baths are perfect to enjoy your romantic getaway in Malaga and its province. We tell you what to see in Ronda and much more in our post.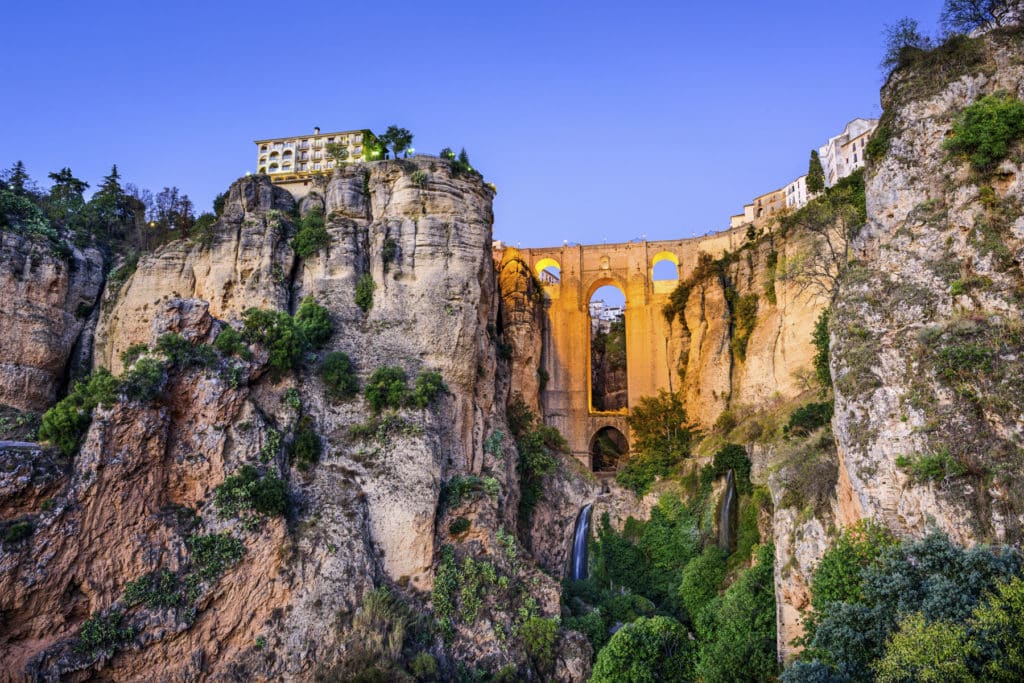 5. Visit some of the caves in Malaga
The province of Malaga has several caves that will undoubtedly surprise you. If you don't want to go too far from the city during your romantic weekend in Malaga you can visit the Cueva del Tesoro.
Did you know that it is the only cave of marine origin in Europe? Inside, various human remains, animals and pottery from the period known as the "Neolithic of the Caves" were found.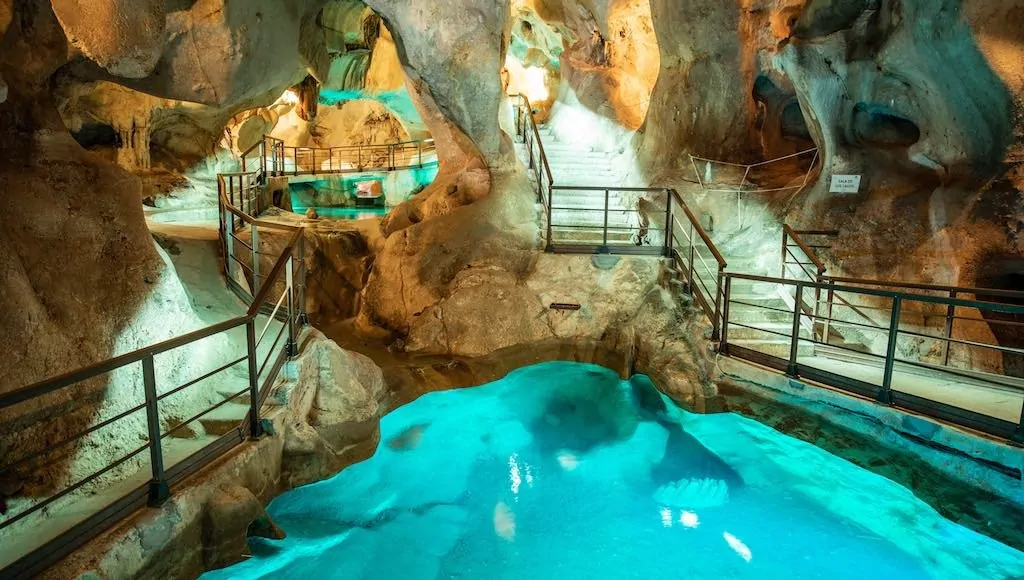 If you want to discover other caves in the province we recommend you to take a look at our post about the 7 caves in the province of Malaga.
6. Romantic viewpoints in Malaga
What could be better than a nice walk along one of the trails in the province? And if you have rented a car it will be easy to get around.
Malaga province has a multitude of places to discover with your partner. You can check some of the most beautiful and romantic viewpoints in our post.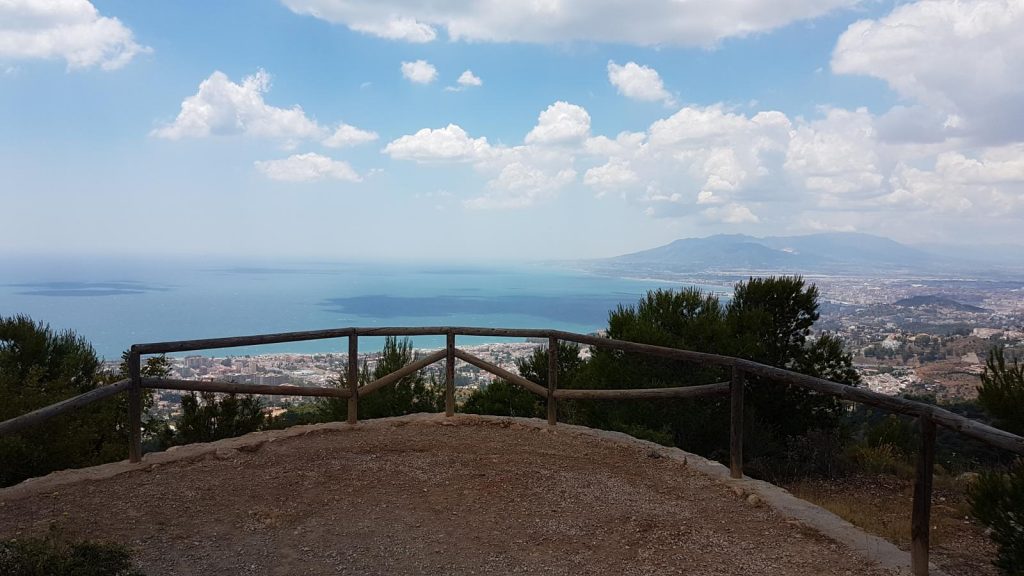 7. Have a drink on a terrace with a view in Malaga
If there is one thing that makes the capital stand out, it is its immense offer. Especially in the centre you can find many terraces to enjoy a cocktail with music and good atmosphere.
Check out the terraces in Malaga and enjoy your romantic getaway with your partner.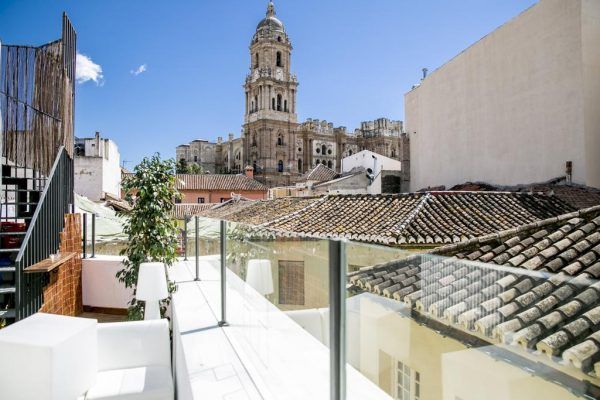 Besides telling you some activities for your romantic getaway in Malaga, as an extra, we recommend you to look for some specific plans, we offer you 7 romantic plans to enjoy Malaga and its most beautiful places.
As you can see you can find plans according to your tastes. Also, if you like restaurants as much as we do and try new flavours, we leave you a post about the best steakhouses in the city.
What do you think about our post about a romantic weekend in Malaga? Which places would you visit the most?

Did you like our post about Romantic getaways in Malaga? Rate it!
---
Other posts you may like: