Follow our checklist for travelling abroad and be informed about what you need to prepare your trip ✅ Travel documents ✅ Airports ✅ Tips…
When we travel, excitement often exceeds logic. We think more about planning the places to visit than preparing ourselves for a sudden change in our body.
It is important to prepare a checklist for travelling abroad if we want to avoid negative surprises that may affect our trip.
3 checklist for travelling abroad
Checklist for travelling abroad: Biological clock
Preparing our bodies is as important as preparing the mind when you take a trip. Sleeping well, eating healthy food and not letting our nerves invade us on previous days is essential for our trip to start in the best possible way.
If days before our trip we do not rest enough may directly affect our mood and therefore, our enjoyment. However, if our body is prepared for the trip, the experience can be much more rewarding, since we will have enough energy to explore and visit without getting tired every five steps.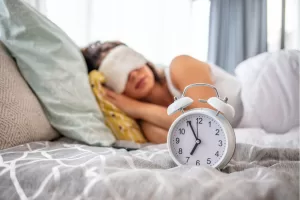 Source: Unsplash
Travel documents: Checklist for travelling abroad
How many times did you have to check your travel bag at the door of your house to check if you are carrying your passport with you?
If the answer is yes, it means that you are human and that you leave the preparations for the trip at the last minute. One of our checklist for travelling abroad tips is to prepare a list (paper or mobile) with all the essential documents you have to take with you. Next, we leave you a proposal list with some of the travel documents that you can not forget:
Passport

Flight tickets (both printed and mobile version)

Information of your hotel reservation (printed on paper)

Reservation details of your rental car (printed on paper)

Student card or card over 65 (it can be very useful when buying tickets to museums and benefit from discounts)

Map of the city (in case you do not have your mobile device or do not have internet access at your destination)

In case you travel to a country where they use another currency, remember to exchange around € 50 in a trustful bank in your city for possible transportation and food expenses that may arise upon your arrival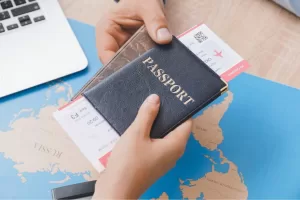 Source: Unsplash
Checklist for travelling abroad: Airports
Learn about the ways to get to and from your airport of origin and from the airport of destination to avoid the risk of losing your flight.
Many times we have too much confidence and, arrive at the airport with little time to catch our flight. It is a big mistake not to check the way to arrive, the time and the size of the airport.
There are airports that are very close to the city centre, which can be accessed by train or metro in just over 15 minutes. It is common for the best-communicated airports to be the largest, with several terminals and innumerable flights throughout the day, which makes them complex to move within their facilities.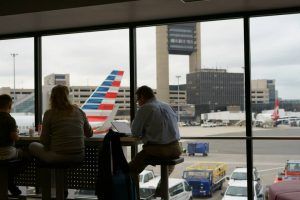 Source: Unsplash
Keep in mind this checklist for travelling abroad and remember to arrive with time, regardless of the time it takes to arrive from your departure point.
Rate this article about
checklist for travelling abroad
Did you like our post about Checklist for travelling abroad? Rate it!
---
Other posts you may like: