Do you want to know where to find free wifi in Malaga? ✅ Keep reading and discover all the information.
Undoubtedly, one of the most frequent questions that all tourists who visit the city ask is about free wifi in Malaga.
At present, internet access is extremely important since any activity can be done through online platforms and, in many cases, for study or work reasons, we depend entirely on the Internet connection.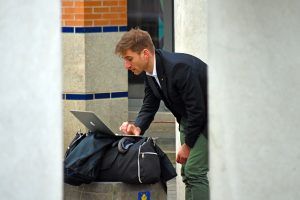 Fortunately, free Wifi has arrived in Malaga, a project that has been developing for many years, in fact, in some fast-food chains you can already find free wifi, as well as in coffee shops and some restaurants. However, this trend now extends to public places, parks and libraries, helping to reduce your mobile data fee.
Currently, there are several companies that lead this free wifi project in Spain and have managed to expand even to small towns, a benefit that was only available in large cities such as Madrid or Barcelona.
The number of towns that now follow this trend reaches sixty and more and more locations is following this initiative.
Where is free wifi in Malaga?
Free wifi in Malaga is here to stay, however, finding the locations that have free Wi-Fi seems to be an Indiana Jones adventure.
As a solution to this, different websites appeared that shows the areas with free Wi-Fi near you, in addition, it asks users for feedback by adding new areas that are discovered or leave comments of areas where Wi-Fi is no longer available. Also, you can include an opinion about the speed of the connection and its quality.
The locations are displayed on a map of the entire Spanish geography to make the search easier.
Some of the areas where you can find free wifi in Malaga are:
McDonalds and McCafés
Starbucks
Costa Coffee
Vips chain
Some areas of the historical centre of Malaga have enabled a free wifi zone. Among them are Plaza de la Marina and Plaza de la Constitución.
"Last generation" restaurants and coffee shops
Public bus network. Some buses of the interurban public network have free Wi-Fi connection
Almost all hotels in Costa del Sol have free internet access at their facilities
Some car rentals in Malaga have Wi-Fi connection as an extra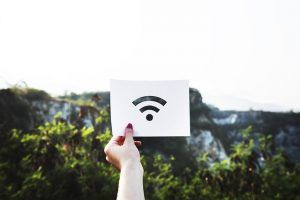 Free Wifi at Malaga Airport
If you were wondering if there is free wifi at the Malaga Airport (AGP), the answer is yes.
Although it is a bit confusing to connect to the free network, it is possible to have access to a Wi-Fi network without paying for it. However, if you need a higher quality connection, you will have to pay the cost that this implies.
Apps to find free Wi-Fi
Not only there are websites that allow you to know the free Wi-Fi locations but, there are also mobile applications, available for iOS and Android mobile operating systems. You just need to download one of them to have access to an interactive map where you can check the free Wi-Fi for a specific location.
The benefits of each application can be different and even show different wifi points. Some of these applications work with the GPS of the mobile device to detail nearby areas and even adding the newly discovered areas to a list.
Among its many advantages is the ability to filter the searches based on certain requirements such as speed, quality and range of the connection.
Find the free Wi-Fi that best suits your needs and be able to use your mobile phone or laptop for anything you want without being charged with an extra in your data plan.
Some of the most popular apps to find free wifi in Malaga are:
Instabridge
Wifi Map
Wifi Finder
Wifi Mapper
Travelling to Malaga will no longer be a problem after reading this article. Enjoy from the advantages of the free wifi in Malaga in tourist sites, such as beaches, historical monuments and theatres and stay connected during your trip to Malaga whenever you need it.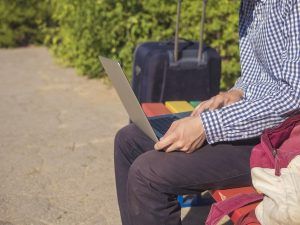 Are you coming to Malaga? Rent your car in Malaga airport now and don't miss the best places to visit in Malaga in two days. Are you planning to come to Granada? Here we tell you the best places to see in Granada in two days.
Rate this article about free wifi in Malaga!
Did you like our post about Free wifi Malaga? Rate it!
---
Other posts you may like: