August is the month of holidays par excellence, and there are many people who choose this period of time to enjoy a few days of rest. As you know, the Costa del Sol in Malaga is one of the favourite destinations for many tourists. So, pay attention to what to do in Malaga in August 2021.
From Marbesol we want to tell you the best things to see and do during this month of August in the province. Stay tuned because we already tell you that there are many things to do in August!
ACTIVITIES IN MALAGA AUGUST 2021
YOUNG SUMMER 2021 IN TORREMOLINOS
The city of Torremolinos has prepared a great poster for young people who are in town. You can enjoy paddle surfing, volleyball or even create a comic character.
To participate you must book your place by calling 659 870 542 or by email: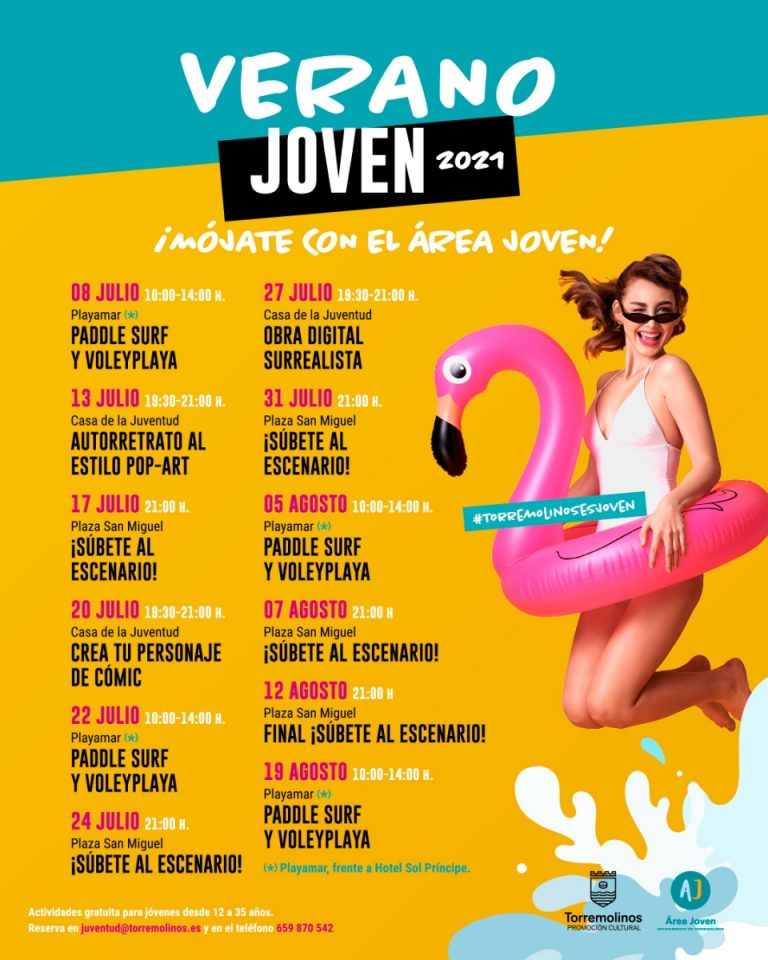 CASTILLO SOHAIL FUENGIROLA PERFORMING ARTS FESTIVAL
It started a few days ago and, for the first time, the Sohail Castle is part of this festival. 11 theatre, circus and dance shows will take place until the 12th of August.
The box office is located in the castle and opens one hour before each performance. Please note that only card payment is accepted.
Tickets:
CICLO FLAMENCO TORREMOLINOS
Do you like dancing, flamenco? This summer you are in luck, the town of Torremolinos has organised some shows throughout this month totally free of charge. You only have to book your place as the capacity is limited.
Reservations at: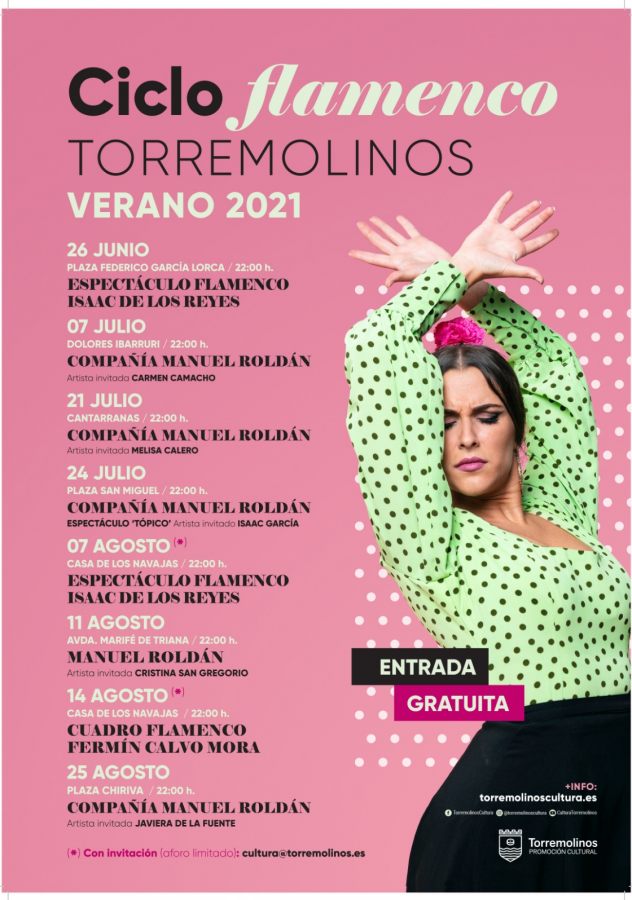 Do you like music? During the month of August the province of Malaga has a great offer to enjoy live music with all the security measures and the most demanded artists. We tell you about it!
MARENOSTRUM CASTLE PARK CONCIERTOS FUENGIROLA
Have you seen any pictures of this spectacular venue? Marenostrum Fuengirola is an open air music venue. You can enjoy live music right next to the sea.
This year 2021 has more than 50 concerts for all kinds of audiences. Some of the best known are:
El Kanka on 2 August
Cantajuegos on 3rd August
Monica Naranjo on August 13th
And many more…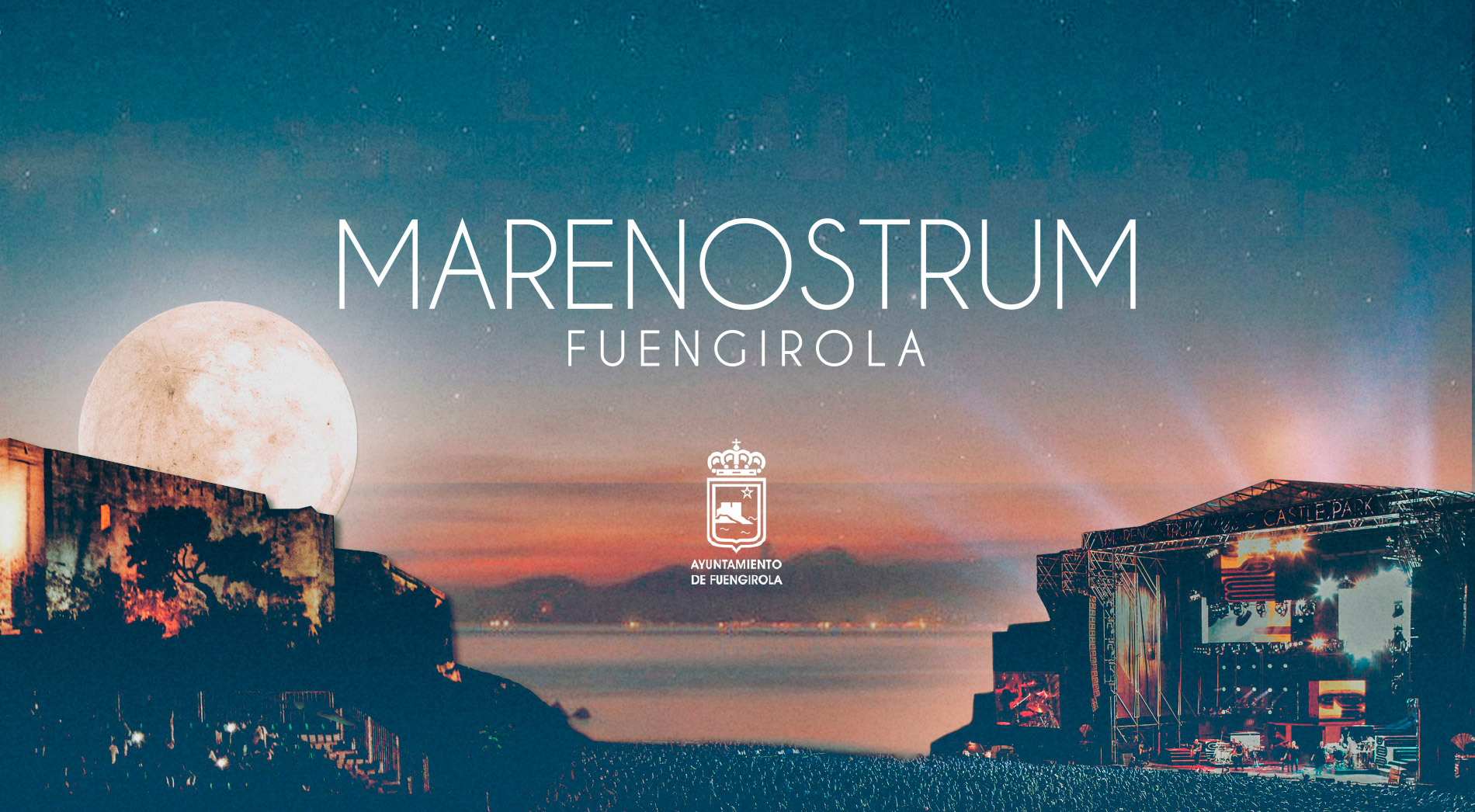 marenostrumfuengirola.es
STARLITE MARBELLA
Since it started 9 years ago it has become an unmissable event for many artists, and the city of Marbella has managed to position this festival as the best boutique festival in Europe with more than 50 days of concerts throughout the summer.
During the month of August artists such as Juan Magan, Lérica, Beret, Lola Indigo, Rosario, Chema Rivas, Bonnie Tyler, Taburete or Nathy Peluso among others.
You can check the days, times and prices on their website:
http://starlitemarbella.com/es/inicio/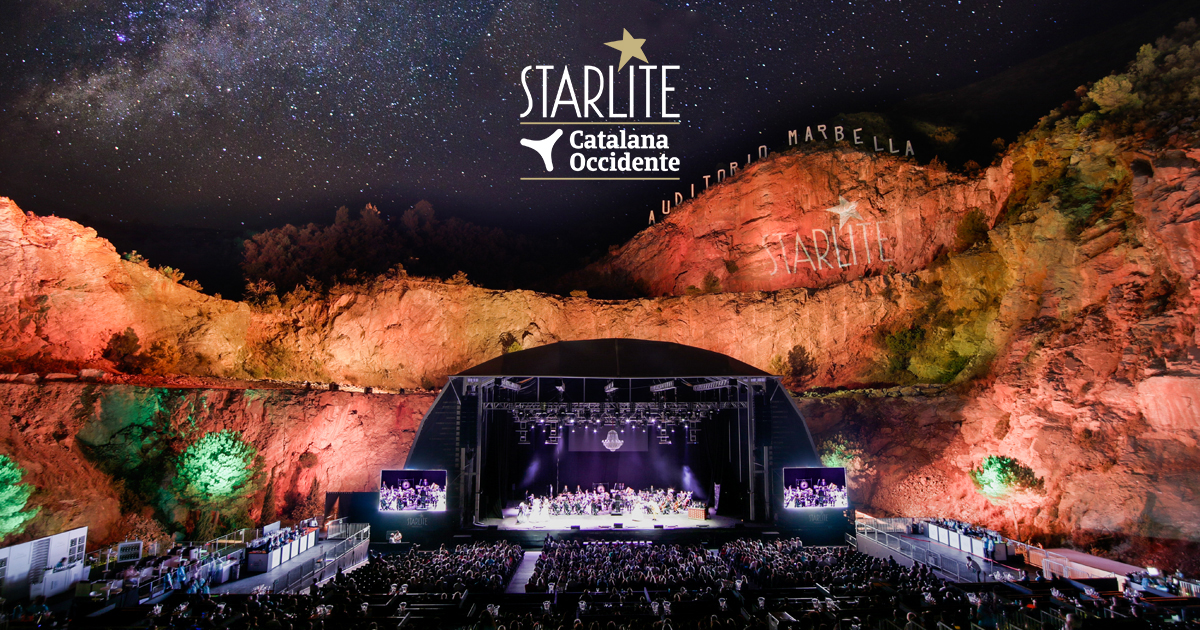 starlitemarbella.com
As you can see, there is a wide range of music and culture on offer. But if you fancy more family or quiet plans, we give you several options.
Are you in the capital? At Muelle Uno there are always organised activities to enjoy.
MERCADO DE LUZ Y COLOR
A flea market designed to enjoy an evening stroll around the different stalls selling clothes, accessories, etc.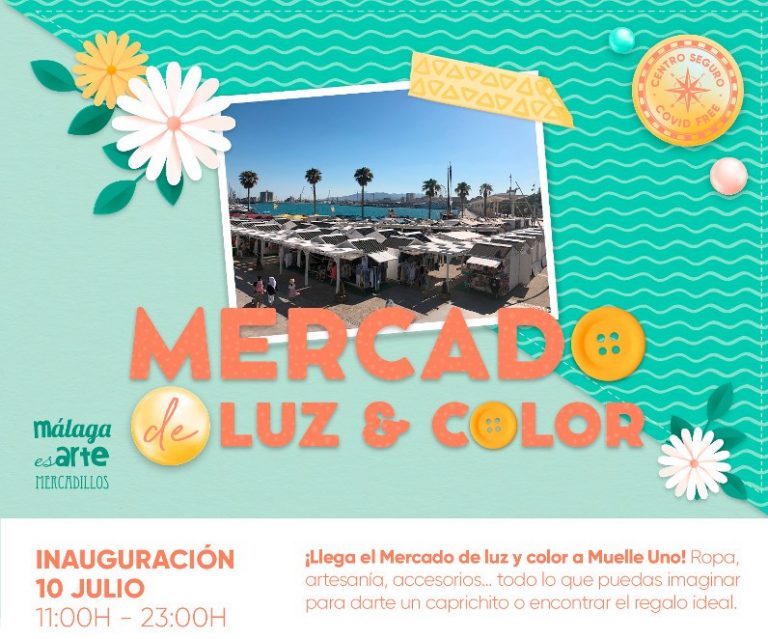 If you fancy a bit of hiking, take a look at our post about the viewpoints in Malaga.
There are many places to walk around the city and the province.
Fancy a cocktail or a drink overlooking the cathedral? There are many terraces open on rooftops during the summer season. Keep an eye out for our post about Terraces in Malaga 2021.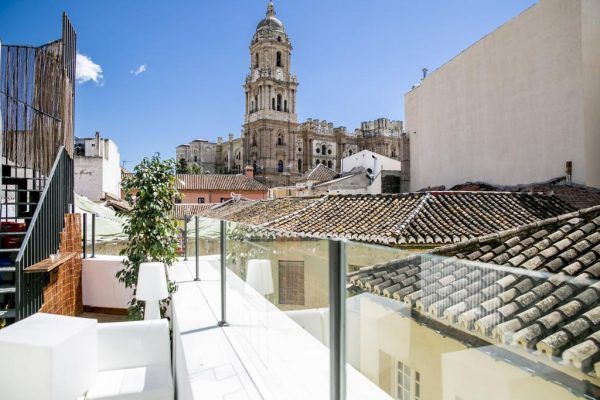 Terraza Chinitas. Fuente. Booking
Have you already decided what activities you are going to enjoy in Malaga in August 2021? From Marbesol we advise you to book your car hire in Malaga in advance and we wish you a great summer.
Did you like our post about activities in Malaga in August 2021, please rate it!
Did you like our post about What to do in Malaga in August 2021? Rate it!
---
Other posts you may like: