September for many is the month of the return to routine, especially if there are children at home, but for others it is the month of disconnection and in September the weather is still good enough to visit the beach and magical places without the crowds of July and August. Today from Marbesol we want to tell you where to travel in September so you can enjoy a few days of rest to say goodbye to the summer. Here we go! ✅😎
As you may have guessed, we're from the south, where it's warm and you can enjoy the sunshine almost every day of the year, but do you need a list of places to go? We'll tell you the best places to travel in September in Andalusia!
Places to visit in Andalusia in September
Please note that the order of this list is not in order of importance, as the following places are magical!
FRIGILIANA
Have you heard of this beautiful village in Malaga? Surely our post about where to travel in September would not be understood without this place. A white village just 6 kilometres from Nerja in the province of Malaga.
Frigiliana is one of the most beautiful villages in Malaga, with whitewashed houses, cobbled streets and many things to discover.
It has only 3000 inhabitants and that is why it preserves its authenticity. It is well known but not overcrowded and is one of the places to visit in Andalusia in September.
A small village that will take you a while to visit, we recommend you to enjoy its gastronomy. The best thing about this place is to wander around and discover its streets full of flowers.
This small village in Malaga is known as the village of the three cultures, because at the end of the 15th century Christians, Jews and Muslims lived together.
Don't forget to visit  Zacatín Street and Garral Street, probably the most beautiful streets in the city, although you won't be able to avoid the stairs.
As well as discovering the town, we recommend that you enjoy some viewpoints, as you will be able to see some impressive views.
As a curiosity we can tell you that even Coca Cola filmed one of its adverts here.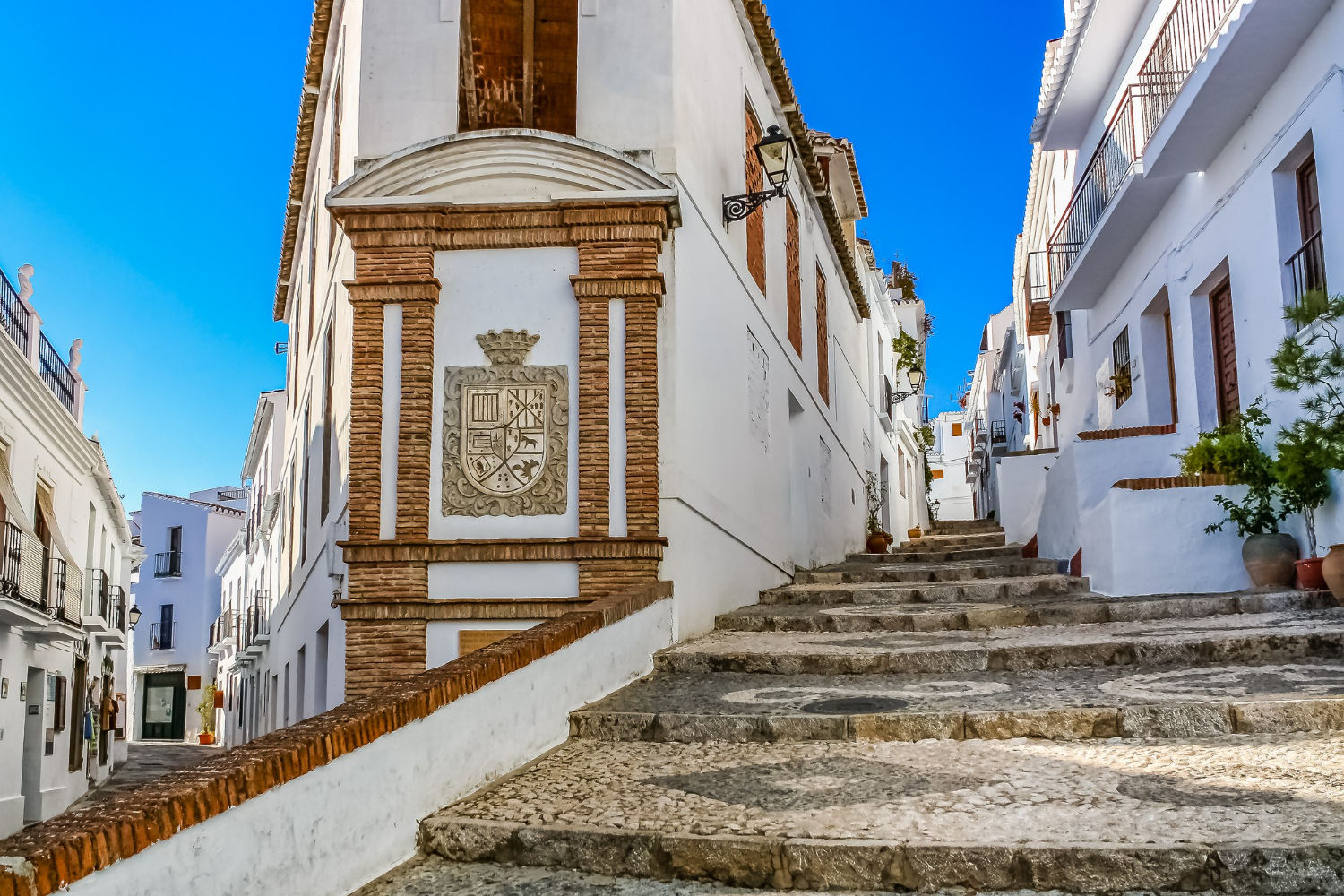 2. SETENIL DE LAS BODEGAS
A village built into the rocks? Without a doubt it is one of the best places to visit in Andalusia in September. This small village belongs to the province of Cadiz and is next to Ronda, so you can visit both places in the same day.
Strolling through the streets of this village in the days of September will not leave anyone indifferent as you can discover beautiful places and small shops with local products.
Are you familiar with the Curro Jiménez series? Many of its episodes were filmed here.
In such an enclave, the viewpoints arise naturally and the views of this impressive village are unique.
Very typical here are migas (fried breadcrumbs), conejo a la serrana (rabbit), gazpachuelos (a kind of fried breadcrumbs) or scrambled asparagus.
Are you liking our post about where to travel in September? Let's continue!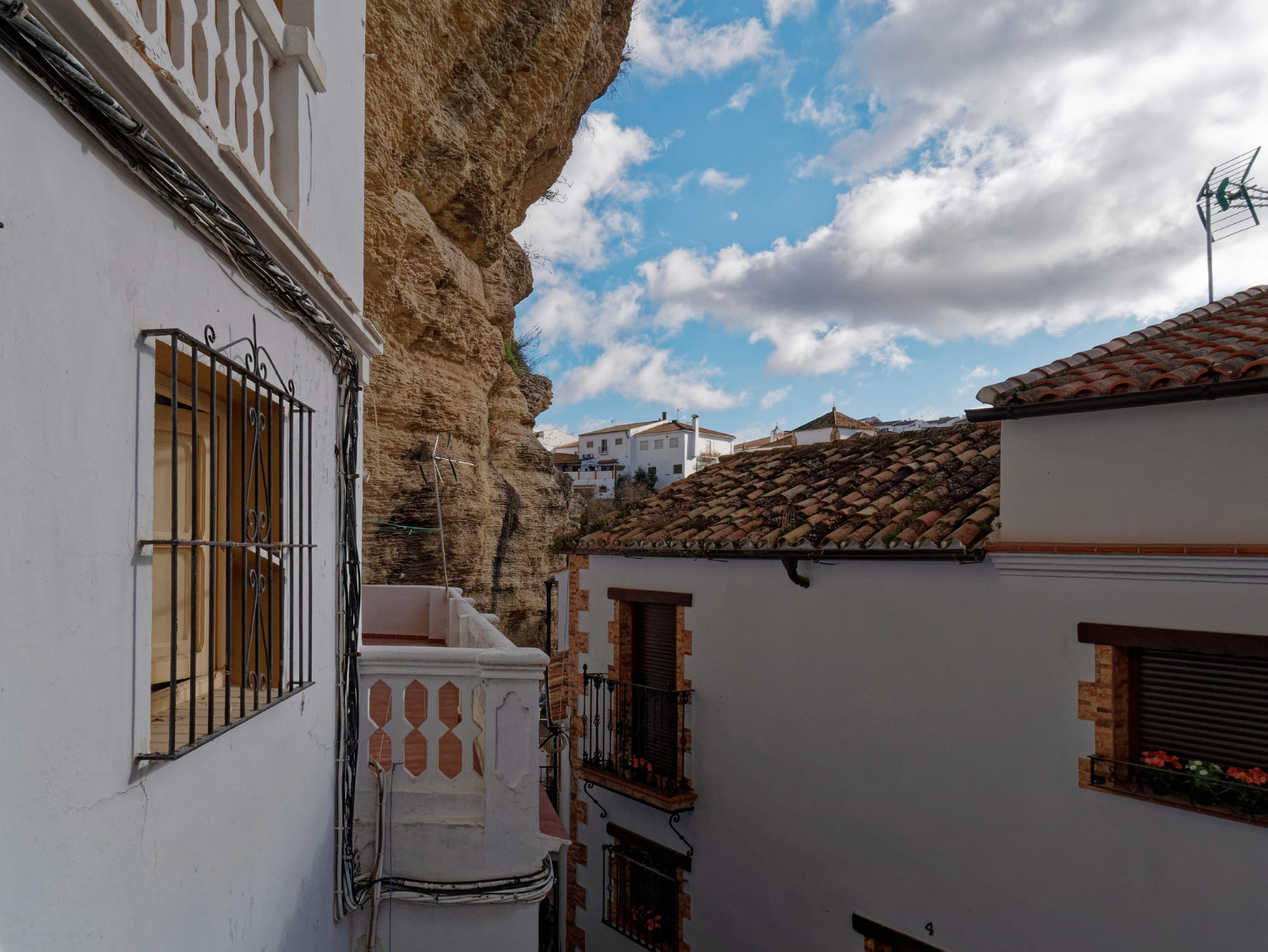 3. RONDA 
A unique city in Malaga, you have surely seen images of its famous and well-known Puente Nuevo. We recommend a long walk to discover all the ins and outs of the city, but especially its old town. You will be able to find several viewpoints from where you can take the best photos to remember. You are sure to find many places on the Internet, but be sure to visit the Plaza de la Duquesa de Parcent, which is surrounded by several monuments but, without doubt, the Iglesia Mayor de Santa María is the building that stands out the most.
Ronda also has a wall, and fortunately it is very well preserved.
And finally, we recommend you visit the Arab Baths of Ronda, located in the San Miguel neighbourhood and the best preserved in Spain. A unique place you have to visit if you decide to discover the best places in Andalusia in September.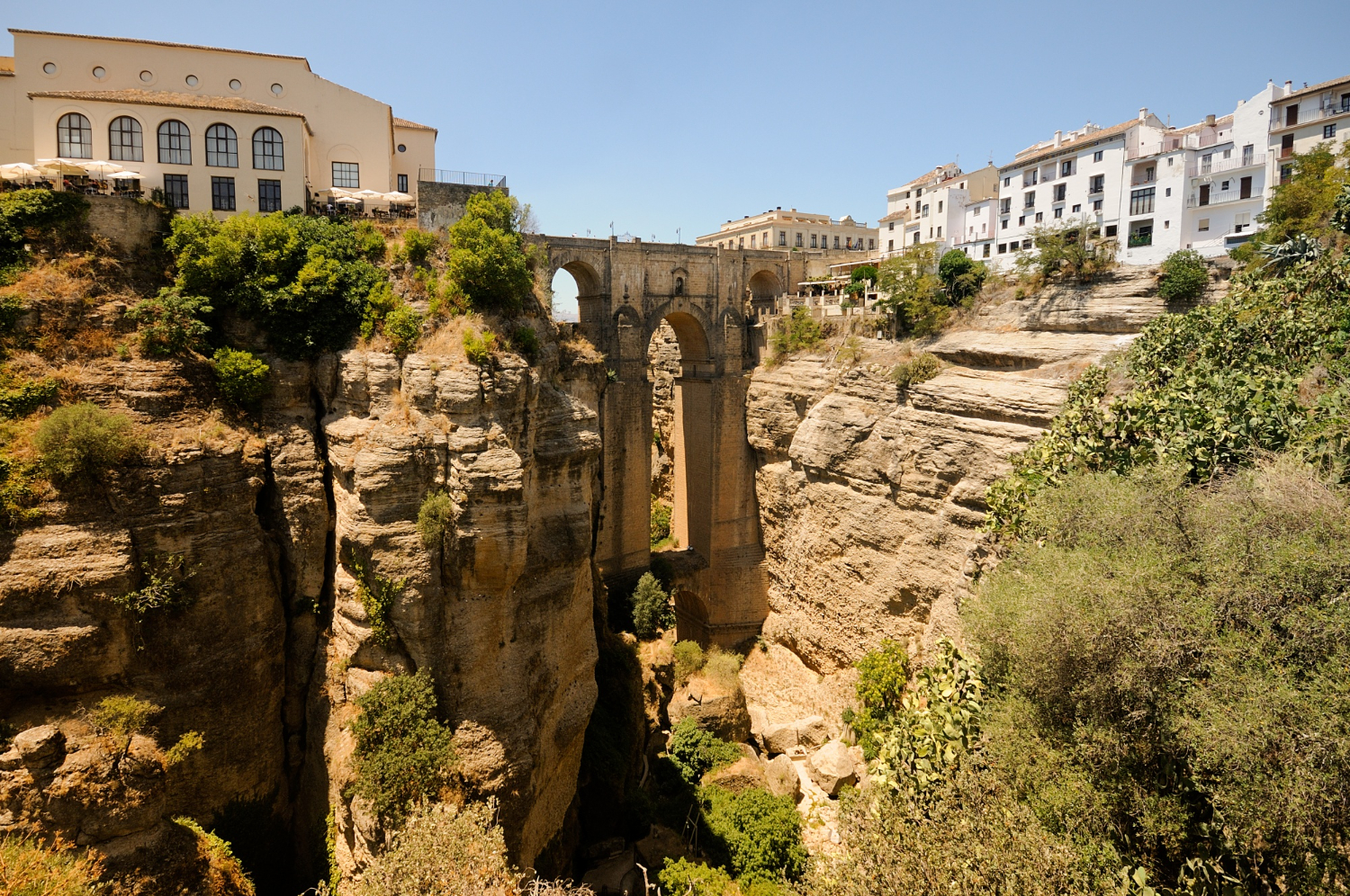 4. VEJER DE LA FRONTERA
We must confess that this village in Cadiz is the weakness of many, one of those white villages prototype of history, close to the beach and the mountains. It is a luxury to stroll through its streets at night, with the tranquillity of September nights.
Have you heard of the beach of El Palmar? It belongs to this town, and is one of the most visited beaches during the summer months.
Vejer de la Frontera is not particularly big, but you can find all the charm of a white village mixed with the old fortress, a castle and part of a wall that give this place a feeling of peace and tranquillity.
You should know that in this part of Andalusia blows the well known "Levante" wind, which will make it impossible to enjoy the beaches on the day it blows. This meteorological element is noticeable in some of the old windmills that have been abandoned.
September is the perfect time to visit these Andalusian spots, as you will be able to enjoy all their charm without the crowds.
Be sure to visit the Plaza de España, one of the most beautiful squares we have ever seen. It is the nerve centre of the town and a must on your visit.  Stroll around the Jewish Quarter and the Arco de las Monjas.
Take a stroll along the city wall, which fortunately still conserves 2 kilometres of it.
And don't forget to visit the San Francisco market, you'll be surprised by this charming place where you can sample some delicious tapas.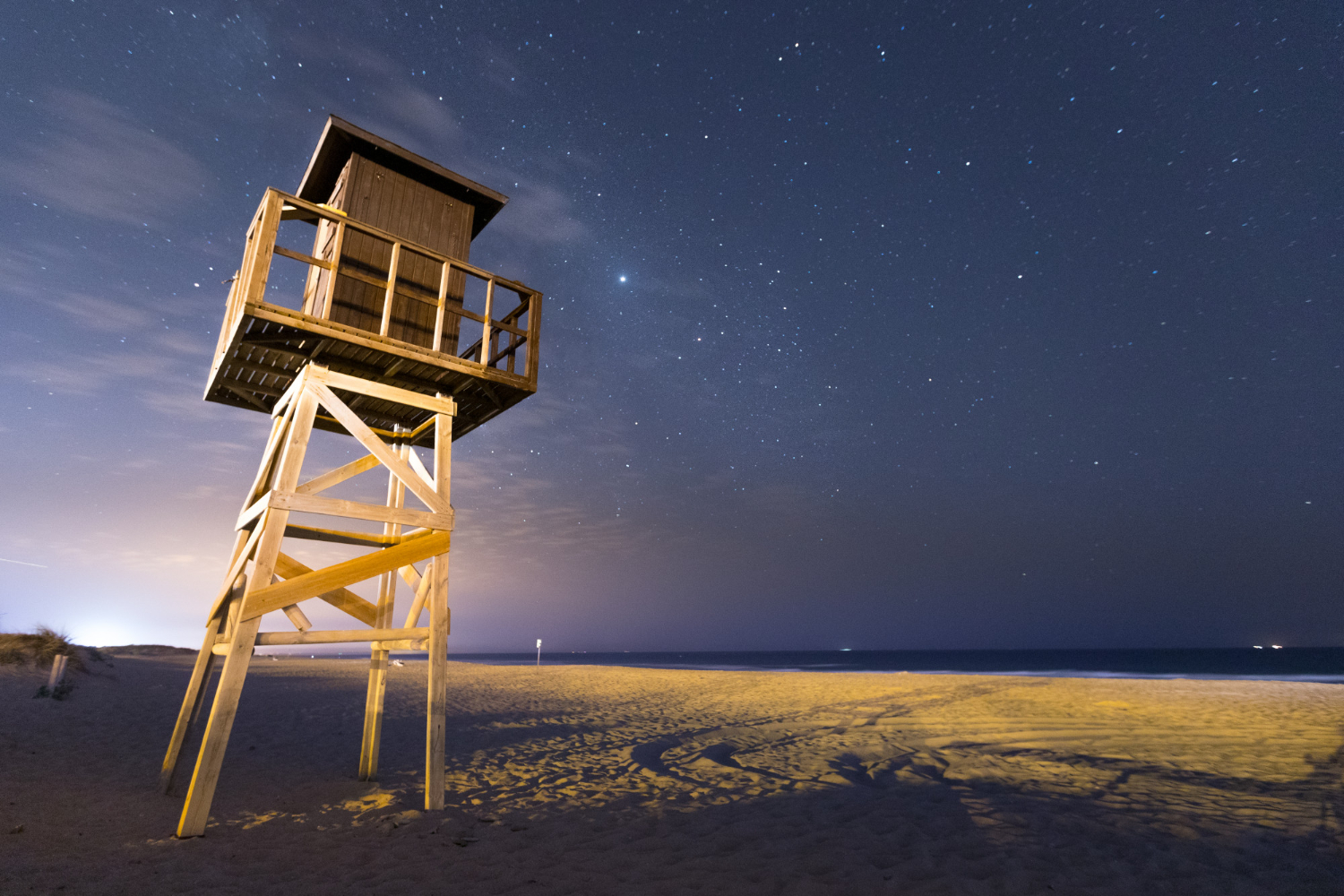 5. TARIFA
We finish our post talking about this beautiful town in Cadiz, known for its qualities for water sports. Every summer it is full of windsurfers, kitesurfers and sun and beach lovers, but this town has many more charms.
You can't talk about Tarifa without Valdevaqueros beach, with its beautiful dune, an almost virgin environment that will not leave you indifferent. But this town also has a great history and culture. Take a stroll around its port, the closest to North Africa in Europe. The Espigon of Tarifa joins the Mediterranean and Atlantic seas. The views from this point are spectacular wherever you look. It is undoubtedly one of the places to travel to in September.
Stroll and get lost in the streets of Tarifa.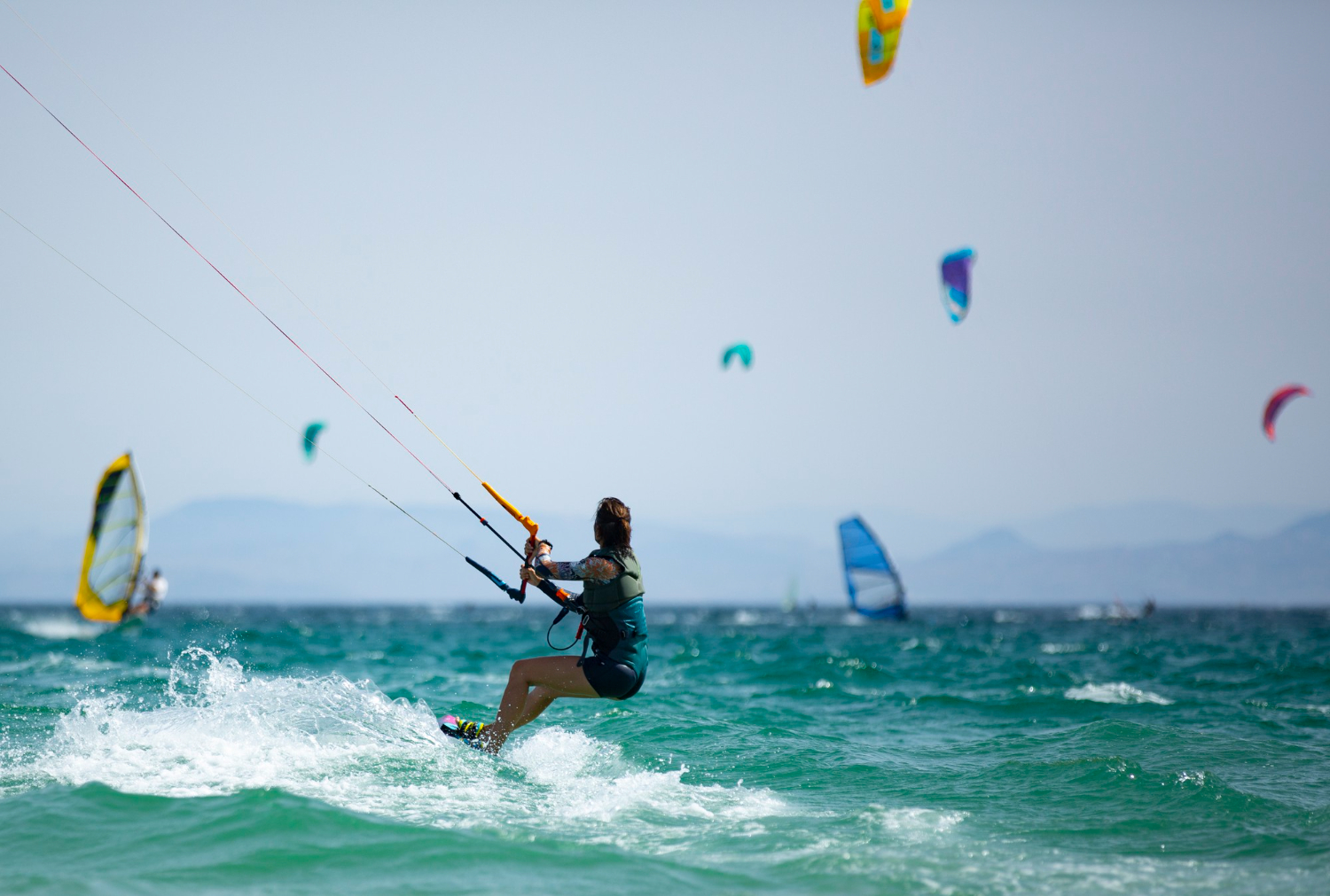 As you can see we have infinite culture and magical places to enjoy all the villages of Andalusia in September, and although this post is to end the summer any time is a good time to travel and discover beautiful corners of Andalusia.
Are you arriving in Malaga and you need a car? Rent a car in Malaga now and start your adventure! Do you want to know what to see in Cordoba in two days? If you want to know Malaga and you come with children we have the perfect post for you!
Did you like our post about where to travel in September, rate it!





(2 votes, average: 3.00 of 5)


Loading...