If there is one thing Andalusia can boast of, it is its gastronomy. A land full of flavours where you can eat everything you can imagine. Malaga has become a tourist reference, but also a gastronomic one. Today from Marbesol we want to tell you where the best steakhouses in Malaga are. Are you ready? Here we go! ✅😎
The menus of the best restaurants are full of possibilities to taste the best meats in our country, if you are thinking about a restaurant with Michelin Star you can take a look at our post about restaurants in Malaga with Michelin Star. Let's go on! Where to eat meat in Malaga, stay tuned!
We are going to give you a list, but not in order of preference as the following steakhouses in Malaga are all delicious.
ASADOR IÑAKI EN MÁLAGA
Haven't you heard of this steak restaurant in Malaga yet? Highly recommended and very well known among lovers of steakhouses in Malaga.
A well thought out concept to enjoy both in their facilities and at home. Beef, cow, ox with different ages and maturation time. In addition, if you are thinking of something totally exclusive you can find Wagyu meat with Kobe certificate… Don't you know what kind of meat it is? An exclusive meat of Japanese origin considered to be the finest meat in the world.
A restaurant in Malaga designed to enjoy meat, but which offers other alternatives such as its famous grilled octopus or pickled tuna.
DETAILS OF THE RESTAURANT IÑAKI
Address: C/Ayala 38. 29002 Málaga
Telephone: 952 31 22 65
Opening hours: Monday to Sunday from 1pm to 11pm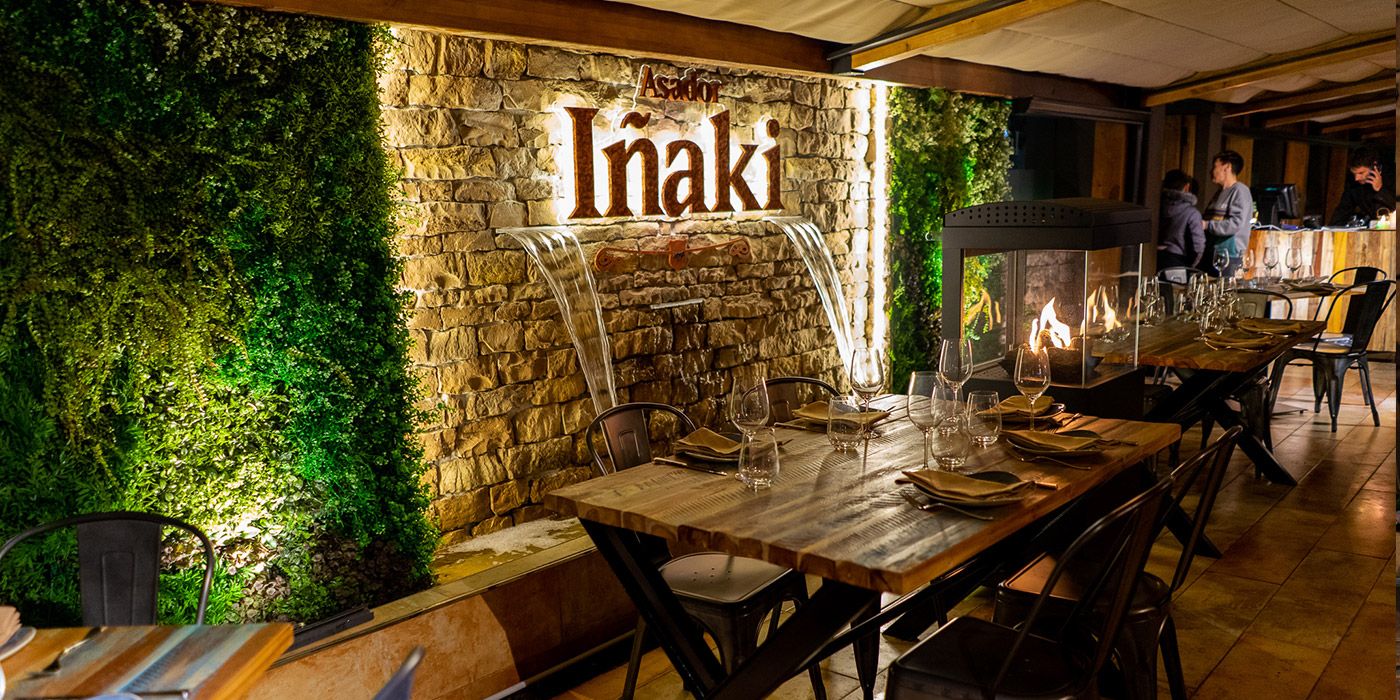 Asador Iñaki
ASADOR VINOTECA ERRE & URRECHU
Have you heard of the Hotel Don Pepe Meliá in Marbella? Erre is located inside this space whose grills are in charge of Iñigo Urrechu. Its excellent meats combined with seasonal vegetables and its own vegetable garden make this place a perfect place to taste the best national and international meats.
As a curiosity, they use three different woods to flavour the products: holm oak wood for the meats; orange wood for the vegetables; olive wood for the fish. If you like good wine, you can also pair your meal with a wide range of wines that are perfect for the occasion.
ERRE & URRECHU WINE BAR DETAILS
Address: C/José Meliá s/n 29602 Marbella.
Telephone: 952 85 82 38
Opening hours: Every day from 13:30 to 16:00 hours and from 19:30 to 23:30 hours.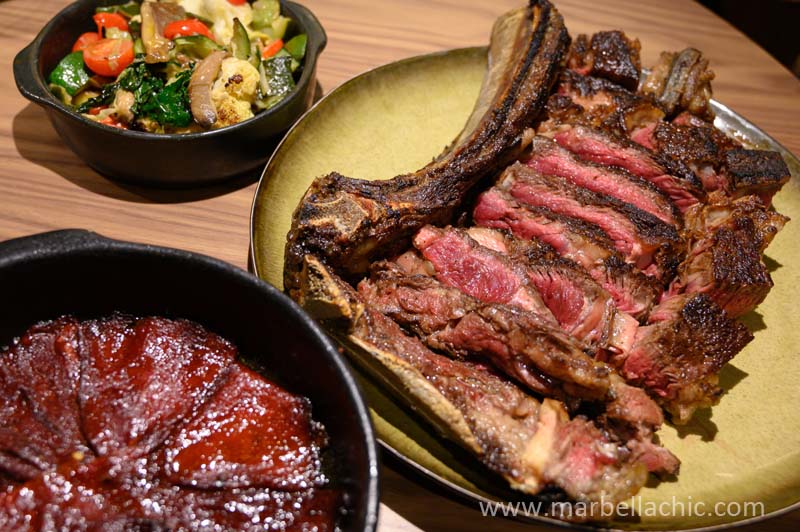 Marbella Chic
ASADOR OVIDIO
From humble origins Asador Ovidio began as a small steak restaurant in the centre of Malaga. A bar dedicated to give a good service where you can find products of the day, seafood and fresh fish that will make your mouth water.
The speciality of this meat restaurant in Malaga are the grilled meats, where they take care of the smallest detail.
Traditional food with avant-garde touches? Yes!
DETAILS OF THE RESTAURANT ASADOR OVIDIO
Address: C/Denis Belgrano 11 y C/La Bolsa 3. 29015 Málaga
Telephone: 952 29 09 36 – Belgrano ; 951 00 23 05 (Bolsa)
Opening hours: Every day from 13:00 to 16:30 and from 20:00 to 24:00 (Belgrano).
Every day from 13:00 to 24:00 hours non-stop (Bolsa).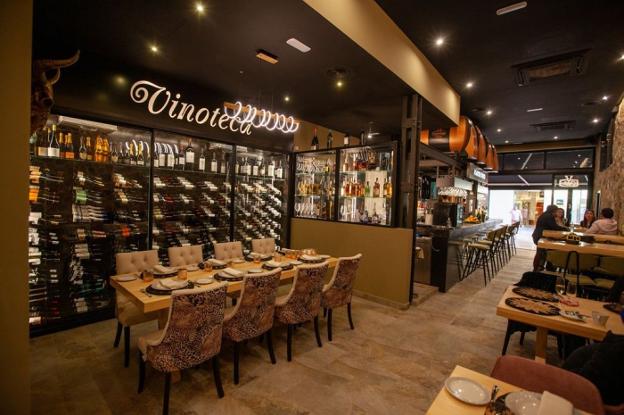 Diario Sur
VERUM RESTAURANTE
Another of the best known steakhouses in Malaga. Located in the capital and with a huge variety of dishes, it is a reference point in the province.
If you fancy tasting meat from many different places, this is the place for you. England? France? Maybe you fancy Scotland? At Verum Restaurant you have the chance to taste incredible pieces of meat.
Are you thinking about a Segovian suckling pig? In their wood-fired oven they prepare suckling pig, goat, suckling lamb? In Verum everything is possible!
INFORMATION VERUM RESTAURANT
Address: C/ Flamencos 3. 29018 Málaga
Telephone: 952 02 13 71
Opening hours: Thursday to Monday from 13 to 23:00 hours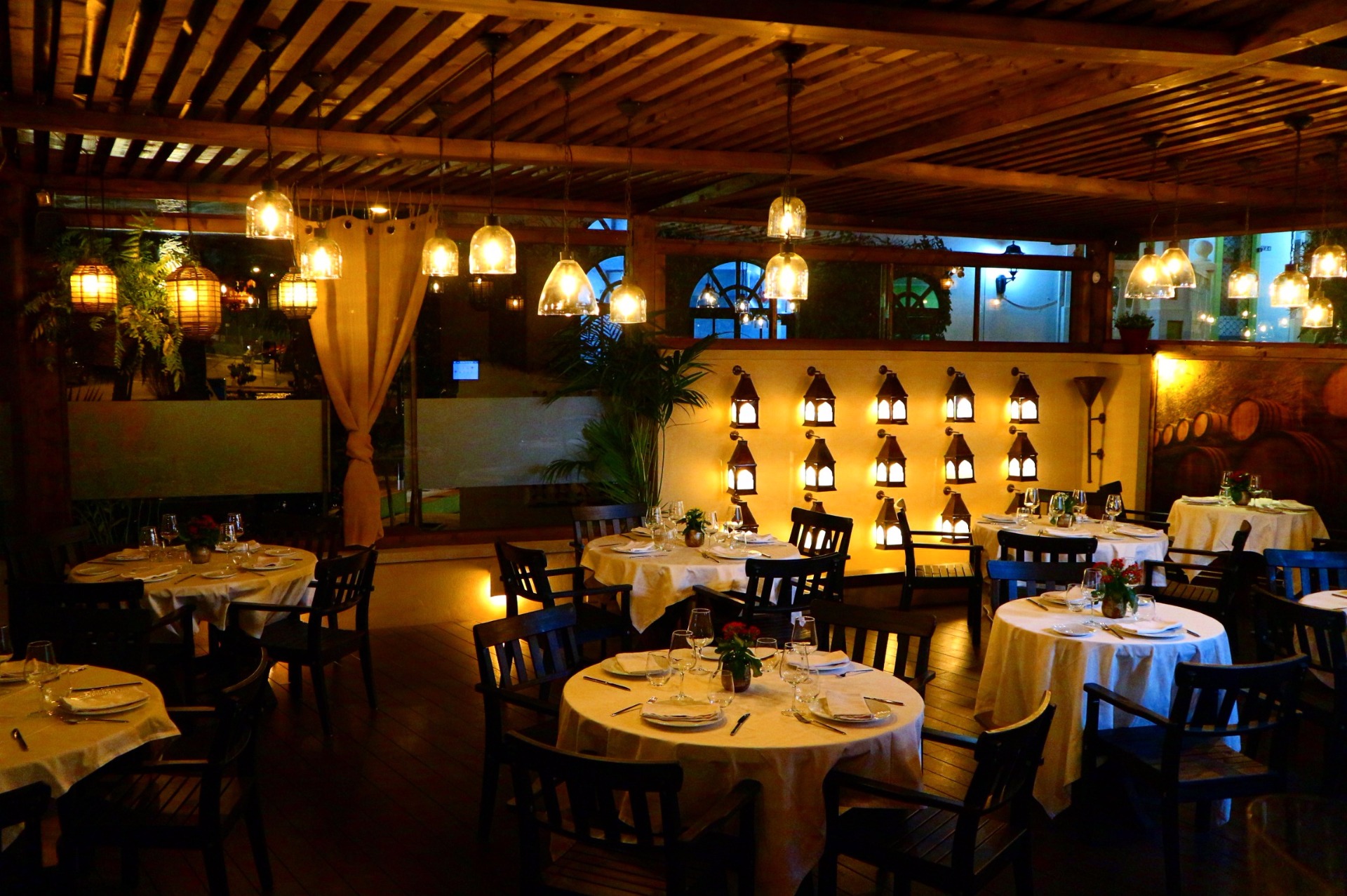 Verum Restaurante
EL FOGÓN DEL PIBE
From the name you can already guess that this is an Argentinian steakhouse in Malaga. It has been open since 2002 and has become one of the most popular steakhouses in Malaga. It has a very cosy place and offers views of its Argentinian meats over charcoal.
You should also know that it has an extensive wine list of Argentinean and Spanish wines for the most demanding palates. We recommend that in addition to the meat you try one of its delicious empanadas made in the traditional way.
DETAILS OF THE RESTAURANT EL FOGÓN DEL PIBE
Address: Avda. Toré Toré 3. 29740 Torre del Mar
Telephone: 952 54 51 89
Opening times: From 13:00 to 16:00 hours and from 20:00 to 23:30 hours. (Closed on Tuesdays)
As you can see, they are perfect places to taste a good meat in Malaga. If you want to try different foods you can take a look at our post about Mexican restaurants in Malaga. Maybe you fancy discovering the best gastrobars in Malaga?
If you arrive in the city from the airport you can rent a car in Malaga and enjoy the Costa del Sol at your own pace. We look forward to seeing you!
Did you like our post about grills in Malaga? Rate it!
Did you like our post about Steakhouses in Malaga? Rate it!
---
Other posts you may like: