Thinking of a day of disconnection? Amusement parks in Malaga and theme parks can be one of the best options for both children and adults. Today from Marbesol we tell you which are the most popular amusement parks on the Costa del Sol. 😎👀
The 7 best amusement parks in Malaga
Selwo
If you like animals it can be the perfect plan. It is a theme park in the province of Malaga, very popular with families with children. Here you can find elephants, rhinoceroses, lions and Bengal tigers. It is located in Estepona and on the other side of the Costa del Sol you can find Selwo Marina, which is dedicated to marine animals. Do you like dolphins or sea lions? Then, without a doubt, this is the best water park in the province of Malaga.
https://www.selwo.es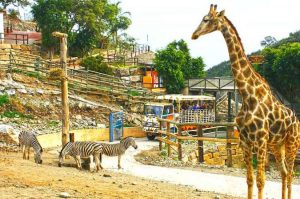 wikipedia
Skate Park
You can imagine the concentration of lovers of this sport. It is located in the Malaga town of Fuengirola. It is true that Fuengirola has many amusement parks.
If you like to ride a skateboard or bike, this space is prepared with ramps, three bowls and flat boxes.
But always remember to wear protective gear.
Fly4Real
Would you like to experience the sensation of skydiving? This is the first open-air skydiving simulator in Spain. It is located in Campillos, and we can already tell you that it is only suitable for the most intrepid travellers. You can experience the thrill and adrenaline without risk. It offers individual flights, individual and group packages from 5 years of age. You can get all the information on their website.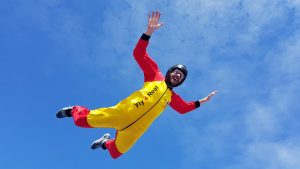 Fly4Real
Bioparc de Fuengirola
If you've travelled the roads of Andalusia you're sure to have seen some advertising images of this theme park, a park that offers annual passes so you can visit as many times as you like. You can also find all the information about the animals that live in this park on their website.
You can learn about the biological and physiological needs of all the animals that live here.
It also has a cafeteria and places to eat.
https://www.bioparcfuengirola.es/animales/
Cocodrile Park
I'm sure you can already imagine from the name what animals live here. It is located in Torremolinos and besides knowing how they live, it has an audiovisual room to learn more. It has 8 lakes and vegetation typical of their habitat.
Aqualand
One of the best known amusement parks in Malaga. It is located in Torremolinos and is the largest water park on the Costa del Sol. It has 14 water attractions with 19 slides for adults, 15 for children and a mini golf course with 18 holes.
Do you want to slide down the highest slide in Europe? Here you will find the Kamikaze attraction with 22 metres of descent.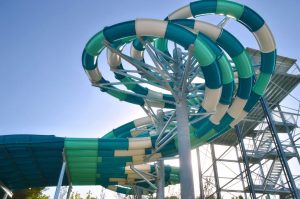 PacCommunity
Lobo Park
A theme park specially designed for the conservation and care of the Iberian wolf. Lobo Park has 40 hectares inhabited by different species of these animals.
If you are interested, you should know that on full moon nights you can enjoy a live show of the howling of the wolves.
It also has a farm school with pigs, ducks, goats and chickens among other animals.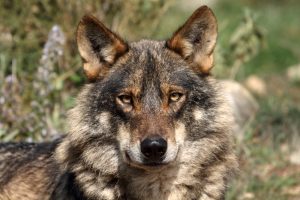 As you have read, the Costa del Sol is one of the holiday destinations with the widest range of leisure activities for the whole family. There are also other amusement parks in Malaga such as the Aquavelis in Velez Malaga or the water park in Mijas.
If you're thinking of a weekend getaway, don't miss the steakhouse in Malaga. A bit of culture? Check out our post about theatres in Malaga.
If you arrive at the airport, rent a car in Malaga and discover the province at your own pace.
Did you like our post about amusement parks in Malaga? rate it!
Did you like our post about Malaga Theme Parks? Rate it!
---
Other posts you may like: