Marbella's nightlife – What to do? If you are asking yourself this question you are in the right place. In this blog you will find out about all the nightlife options that this fantastic and glamorous city on the Costa del Sol has to offer.
Marbella's nightlife: What to do if you want a vibrant night out
Enjoy the nightclubs
Marbella's nightlife for its world-class nightclubs and discos, which attract music fans and party-goers from all over the world. These nightclubs provide an unforgettable experience, with everything from famous DJs to impressive sound and light shows. If you're looking for an exclusive night out, we recommend a visit to Pangea or Olivia Valere.
Oliva Valere is a must when it comes to Marbella nightclubs. Housed in an impressive Moorish-style mansion, the club combines elegance and extravagance in a magical atmosphere. The club has a large dance floor, beautiful gardens, fountains and even a swimming pool. Due to its popularity, Olivia Valere is one of the Marbella nightclubs that attracts the most international celebrities. In terms of music, the club offers a wide selection of genres, from electronic music to Latin rhythms.
Pangea is located in the heart of Puerto Banús and offers an unrivalled experience, its sensational and contemporary design will leave you speechless. Pangea is the only nightclub in Marbella with a retractable roof, so if the weather is fine, you can dance under the stars to the music of famous national and international DJs.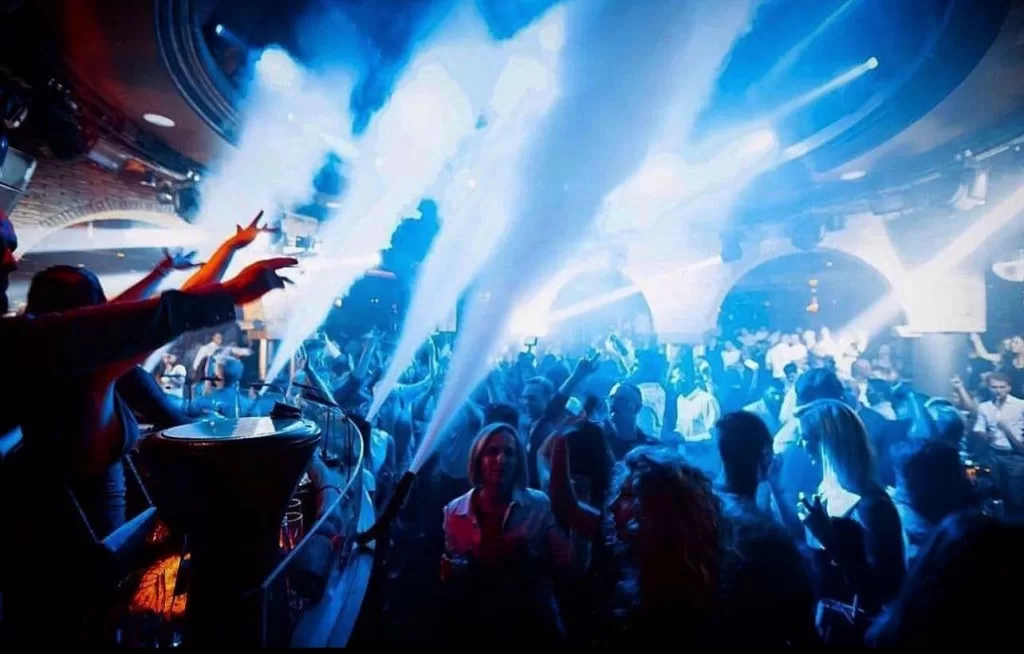 Oliva Valere
Attend the shows and special events of Marbella
Marbella hosts numerous concerts and special events throughout the year. The city is always buzzing with exciting events, from themed parties to live concerts both day and night. To make sure you don't miss out on anything during your visit, be sure to check out the events that are scheduled in the Marbella Town Hall calendar.
Have fun at the Marbella Casino
If you're looking for an experience with a touch of excitement and glamour, you can also have fun in Marbella's casino. The Marbella casino is located near Puerto Banús, and in addition to a wide variety of games of chance, it also has a restaurant and offers musical shows.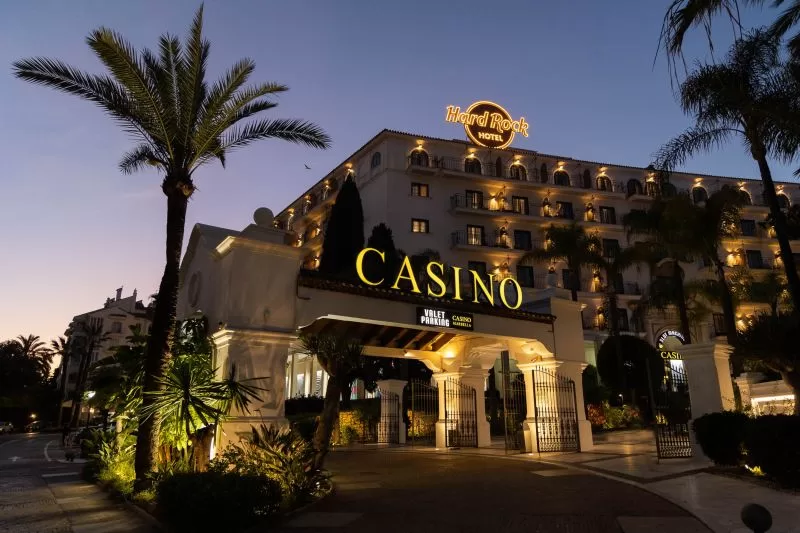 Marbella Casino
Marbella's nightlife: What to do if you prefer more relaxed plans.
Dine out
Marbella is famous for its diverse and exquisite culinary scene, so going out for an enjoyable night's dining is always a good option. With both prestigious gourmet restaurants and traditional tapas bars, Marbella has something for everyone.
If you're looking for a traditional dining experience, we recommend a visit to Marbella's old town, where you'll find charming restaurants serving traditional Spanish dishes with a modern twist.
Some of the most outstanding places to enjoy haute cuisine are El Patio de Mariscal, with its cosy atmosphere and creative Andalusian cuisine, and Skina, a renowned restaurant with two Michelin stars.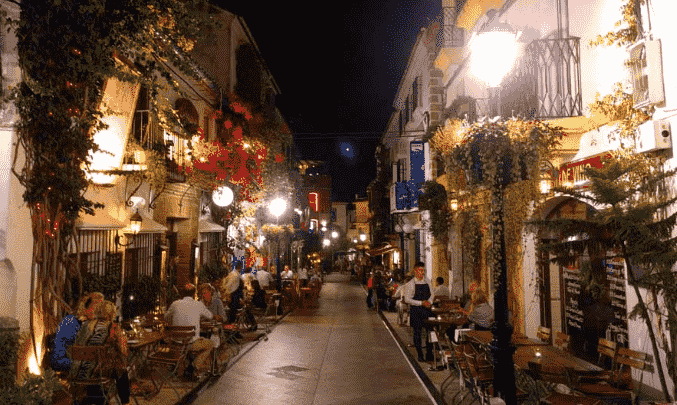 Enjoy a boat trip in Marbella
Boat trips are another great option for a memorable night out in Marbella. Enjoying music with family and friends while sailing through the starry skies of the Costa del Sol is a highly recommended experience.
Have fun in Marbella's bars and pubs
Partying in Marbella is not just about exclusive nightclubs, as the city has a wide range of bars and pubs. If you prefer a quieter atmosphere, but still like to enjoy the night with music and a drink, we recommend you to visit them.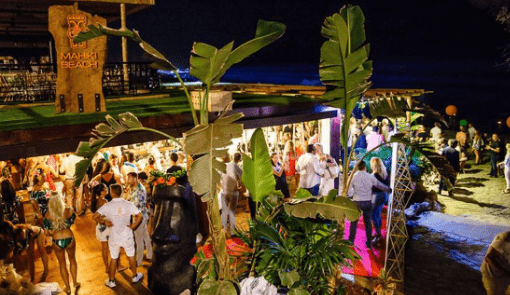 Mahiki Beach
Now that you know a little more about Marbella's nightlife, you may be interested to know what to see in Marbella during your stay.
We hope you found this reading useful, if you want to know more about Marbella and the surrounding towns, don't forget to read our blog, see you soon!
Did you like our post about Marbella's nightlife – What to do? Rate it!
---
Other posts you may like: