Málaga has become a well-known place for visiting art galleries, historical sites and monuments in the South of Europe. Indeed, art and culture have helped the city develop and attract a high number of visitors and also new "malagueños".
And that's the exact mission of Marbesol's car hire service: we want to help you discover the most precious gems of La Costa del Sol as you drive your comfortable rental car. As genuine fans of the Malaga region, we know those special spots that you shouldn't miss during your stay. From the earliest Paleolithic constructions to the last reminiscences of contemporary art, practically all ages of history have left a special trace in Malaga, which makes it so unique.
For all these reasons, we have decided to celebrate the diversity of Malaga's artistic landscape with a 2018 Report on The Most Visited Places in Málaga (also including the province). You can find the report by clicking on this link.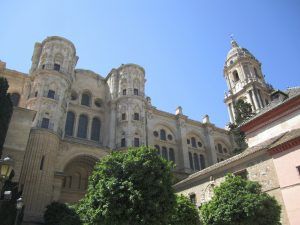 A special thanks goes to the managing teams of all the monuments and museums who have kindly shared their latest figures and cooperated with our editorial team. We wish you a pleasant read and hope you our guide helps you make the best out of your stay.
Kind regards,
Your Marbesol Car Hire Team
Did you like our post about The Marbesol Report 2018 – Most visited places in Málaga? Rate it!
---
Other posts you may like: