Surely you have already heard of this beautiful town in Malaga. Estepona belongs to the famous Costa del Sol and we assure you that it has many attractions to make your stay unique. Today from Marbesol we want to tell you what to see in Estepona. Here we go!
Thanks to its unique location, Estepona receives thousands of visitors all year round and you can choose between the mountains and the beach.
In Estepona you can find many cultural places to visit, activities for all ages and a wide gastronomic offer.
Places to visit in Estepona
We have already told you that the order of the list is not a ranking, as all the places have their own charm.
Visiting the Botanical Orchid Park
More than 1,300 different species of orchids, vertical gardens and waterfalls make this space a unique place in Estepona.
It has been open to the public since 2015 and has become one of the tourist attractions of the city.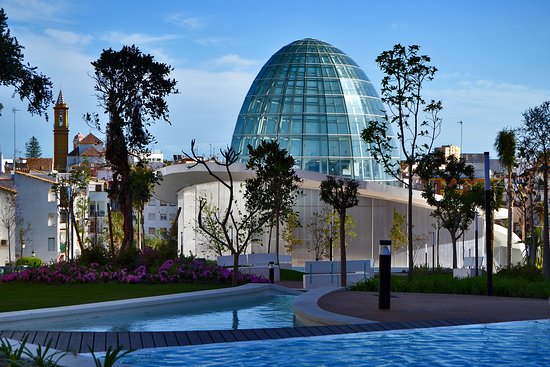 Tripadvisor
You will be impressed by the entrance, with its 3 domes, gardens and fountains. The entrance fee is 3 euros per adult and 1 euro per child.
You can find all the information on its website.
As a curious fact we suggest that you look at the plaques on the ground next to the trees, you can find out the name of the street and the person who sponsored them and the date.
2. Street murals in Estepona
You've probably seen photos of the impressive drawings on buildings. You probably don't expect to find this type of art in the streets of Estepona, but we warn you that they are very beautiful and worth stopping to contemplate.
In this town on the Costa del Sol you will find the largest vertical mural in Spain, covering an area of 1,000 square metres and six façades in the town.
If you visit this town, one of the things to do in Estepona is a route around the murals in the area.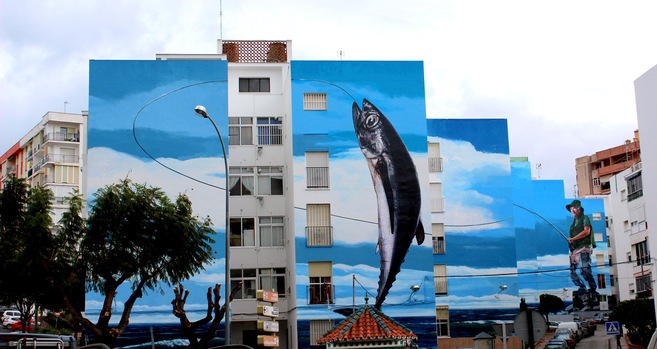 elmundo.es
3. Visiting the historic centre of Estepona – What to see in Estepona
With a typical Andalusian style and taken to its maximum splendour, you can't miss its narrow streets where you can enjoy its white façades and hanging flowerpots. A place with a lot of charm that is well worth seeing.
Narrow streets that lead to squares such as Blas Infante, the Clock (a tower from the 16th century).
The old town of Estepona is undoubtedly one of the most beautiful on the Costa del Sol.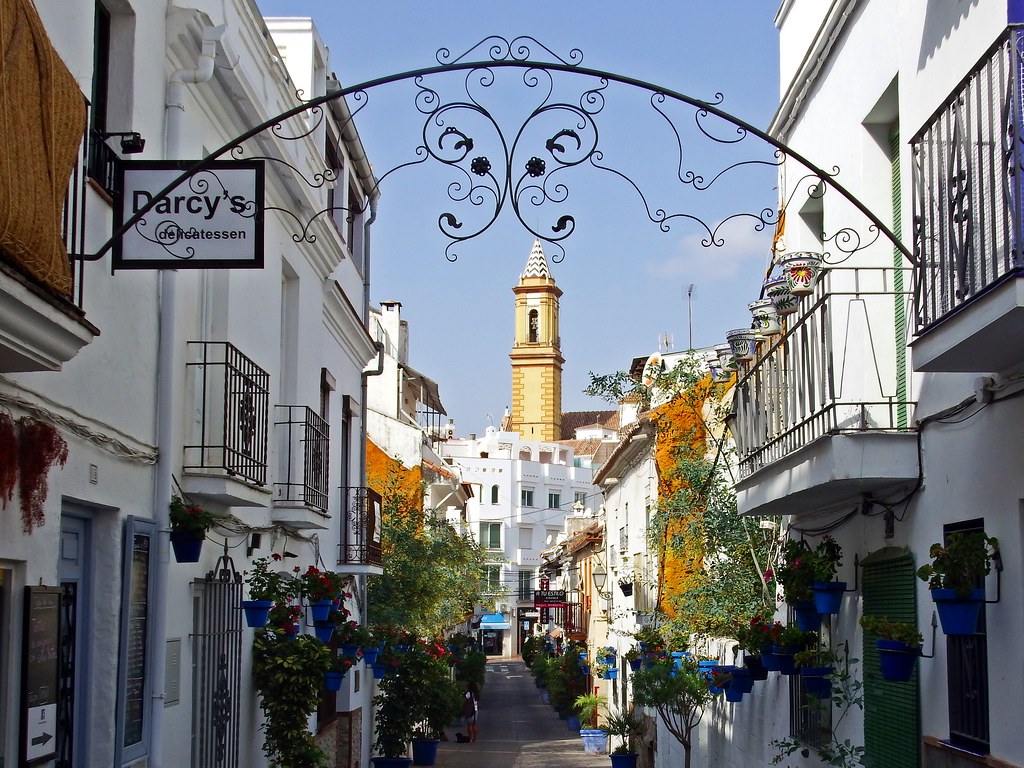 Flickr
4. Selwo Aventura
Are you an animal lover? This space has more than 2000 animals from the 5 continents. A perfect place if you travel to Estepona with children, but also for adults.
The enclosure has lions, dromedaries, lynxes, elephants… Are you ready?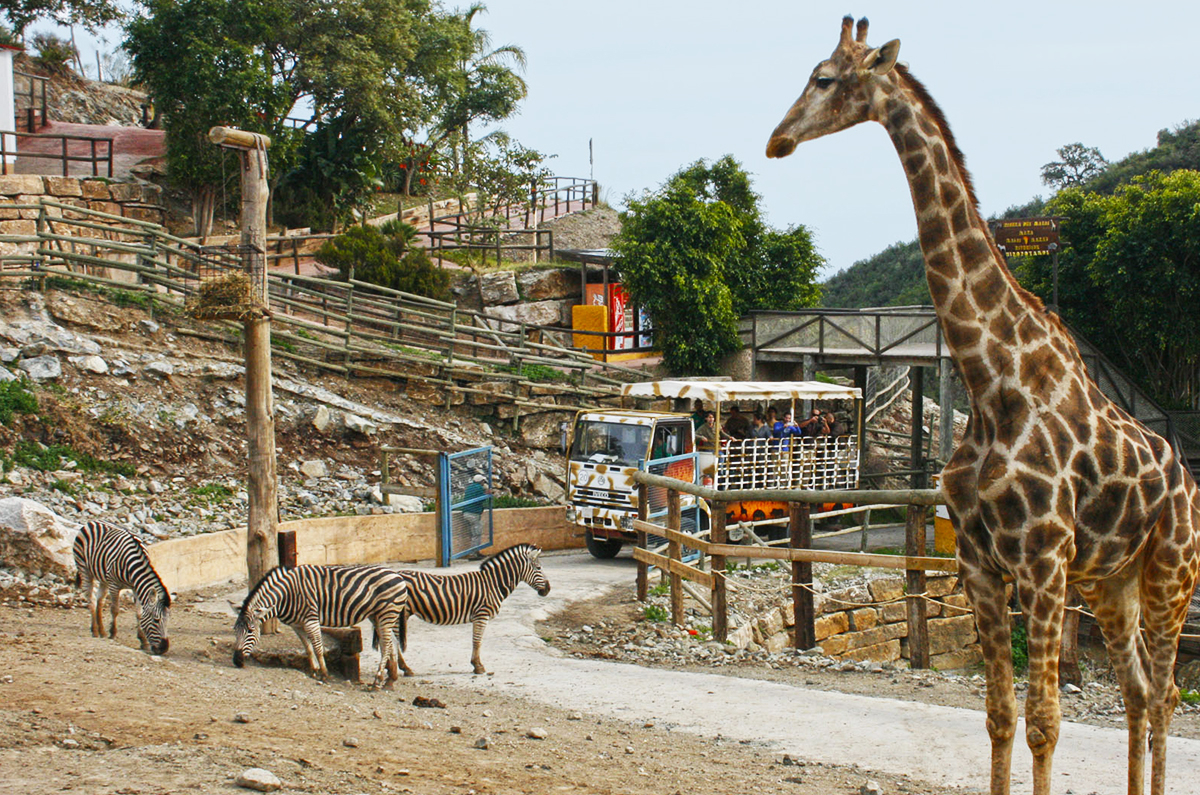 selwo
5. Horse riding – What to see in Estepona
If there is something that characterises Andalusia, it is the art and love of horses. In Estepona they could not be missing, if you feel like it you can find a horse-drawn carriage where you can ride and enjoy the streets of this beautiful town.
6. Eat some tasty espetos
One of the star dishes of the Costa del Sol, espetos de sardina is the perfect dish to enjoy a meal in Estepona. There are many chiringuitos (beach bars) that prepare them and we can tell you that they are delicious.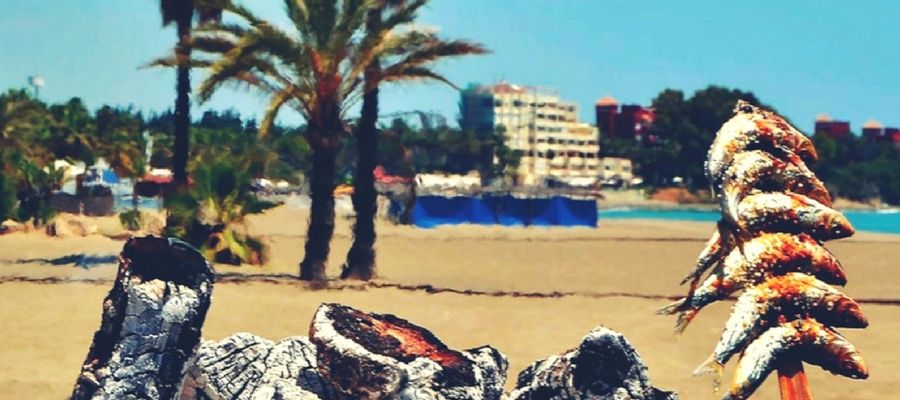 pasión por Estepona
7. Bathing on the beaches of Estepona
If there is one thing the Costa del Sol is known for, it is its good climate and its beaches. Every year thousands of tourists come to this part of Andalusia to enjoy their days off.
One of the best beaches in Estepona is the urban beach of La Rada. It is located in the centre of the town. Here you will find showers, toilets, volleyball nets, umbrellas and games for children among other services.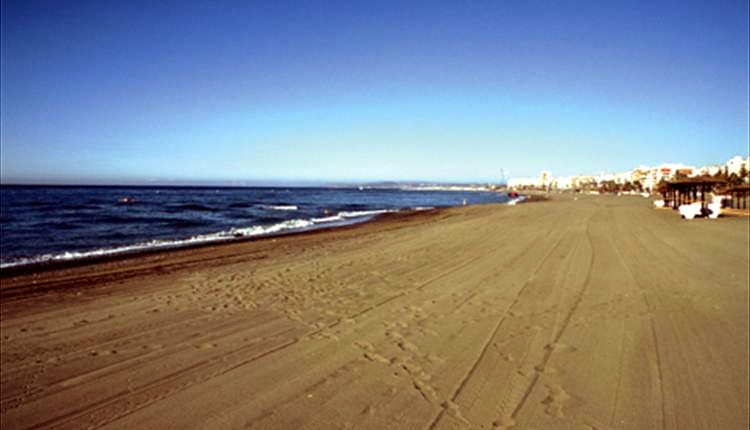 malaga.es
8. Watch the sunset from the seafront promenade.
The promenade of Estepona is a real marvel. The sunsets from this place are amazing. On clear days you can see the sun disappearing over the horizon.
turismomarinero.com
9. Hiking around Estepona – What to see in Estepona
If you like long walks, you can enjoy several routes designed for all levels. We have already told you that this town has everything you need to enjoy some unique days on the Costa del Sol.
What to do in Estepona with children
You will have already realised that all of the proposed plans can be done with children, but there are many more. The town of Malaga has something for everyone. If you are looking for more cultural plans, there are several museums in the city, such as the Archaeological Museum.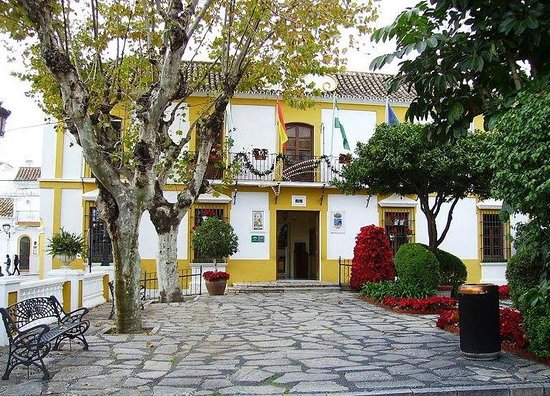 TripAdvisor
Are you thinking of visiting Malaga city with children? Don't miss our post about what to see in Malaga with kids.
Are you arriving by plane to the airport? Book your car now and move around the Costa del Sol at your own pace.
Did you like our post about what to see in Estepona? Now you can rate it:
Did you like our post about What to see in Estepona? Rate it!
---
Other posts you may like: