Cazorla is a municipality that belongs to the province of Jaén, but due to its location it is close to other Andalusian provinces. A place full of history that has many places to see in Cazorla. Today we want to tell you everything you can visit and do in this municipality of Jaén. 😎
Also in 2022 it is participating in the contest to choose "Capital of Rural Tourism 2022".
7 beautiful places to see in Cazorla
Corredera Square
One of the busiest places in this town is the Plaza de la Corredera, full of bars and terraces that fill up when the good weather arrives.
If you are a lover of painting, two of its buildings stand out in particular: the Church of San José, located in this square, houses seven copies of paintings by El Greco.
The second building is the Town Hall of Cazorla, formerly the convent of Nuestra Señora de la Merced, which occupies one side of the square.
Depending on the period, an interior courtyard of this former convent opens up to house exhibitions.
This corner of Cazorla holds another surprise, and that is that part of it was restored and modified to become a theatre. Today it is known as the Teatro de la Merced and, although it is small, it hosts shows and festivals throughout the year.
It is undoubtedly one of the places to see in Cazorla that will surprise you the most.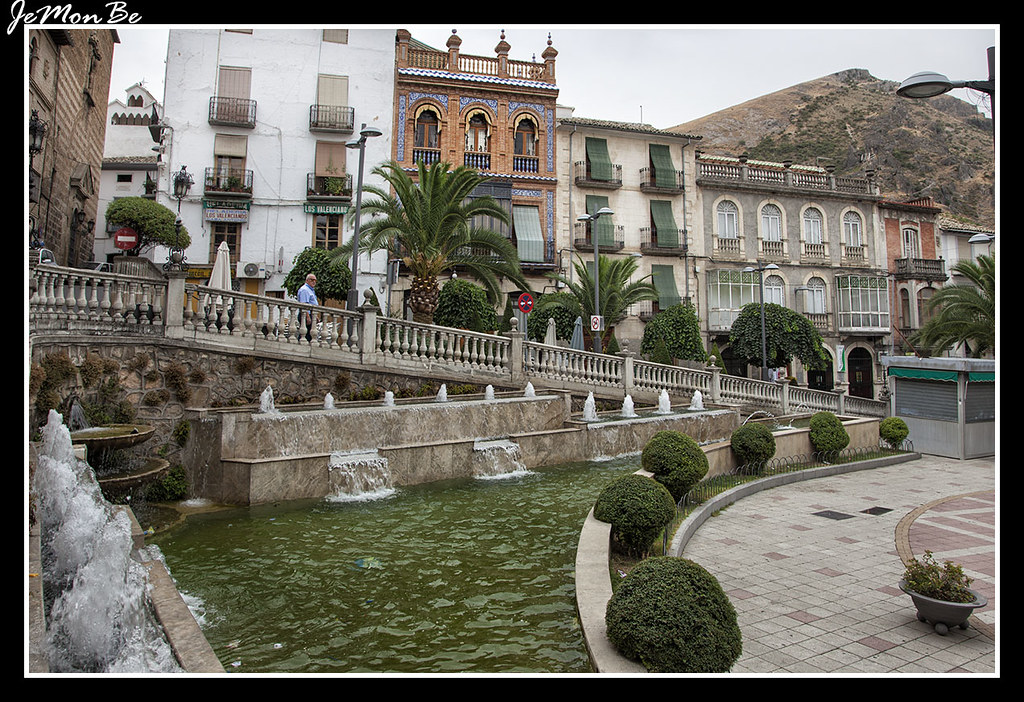 Flickr
Balcony of the painter Zabaleta
If you are looking for famous viewpoints in Cazorla, you will undoubtedly come across the balcony of the painter Zabaleta. An obligatory stop to enjoy the town and its castle in the background.
And if you come here at sunset, you're sure to want to have a drink in the Lusco restaurant, a classic Cazorla restaurant.
Church of Santa María.
Whether you like this type of building or not, you can't miss it. It is located in the Santa María Square and is a must-see because it is the only church in the world built over a river. At the base of its tower you can find the tourist office of Cazorla.
The entrance to this church, which suffered some landslides and fires at the hands of the French troops, costs 2 euros.
If you want to know a little more about the history of this church, we can tell you that in 1694 the river flowed down with more water than usual. This water dragged trees, stones, etc., which blocked the entrance to the tunnel, blocking the passage of the water. The walls of the church became a dam and when they could not hold any more, the upper part burst and caused the water to wash away part of the village.
Over time the houses were rebuilt, but the church was left in ruins and today it has a very characteristic appearance.
Castillo de la Yedra, the best place to see in Cazorla
If you have already seen a picture of this village you will surely have seen that it has a castle. It is located on the hill on the other side of the river and its origins are Arab.
It has a defensive wall that protected the town. The Tower of Homage undoubtedly stands out in this construction.
The visit is free and we recommend that you don't miss it.
In addition, as an attraction of interest what to see in Cazorla, the castle offers a visit to the Museum of Popular Arts and Customs, a room with a collection of ancient objects, to finish in the Tower of Homage, 5 floors, each one more surprising than the last.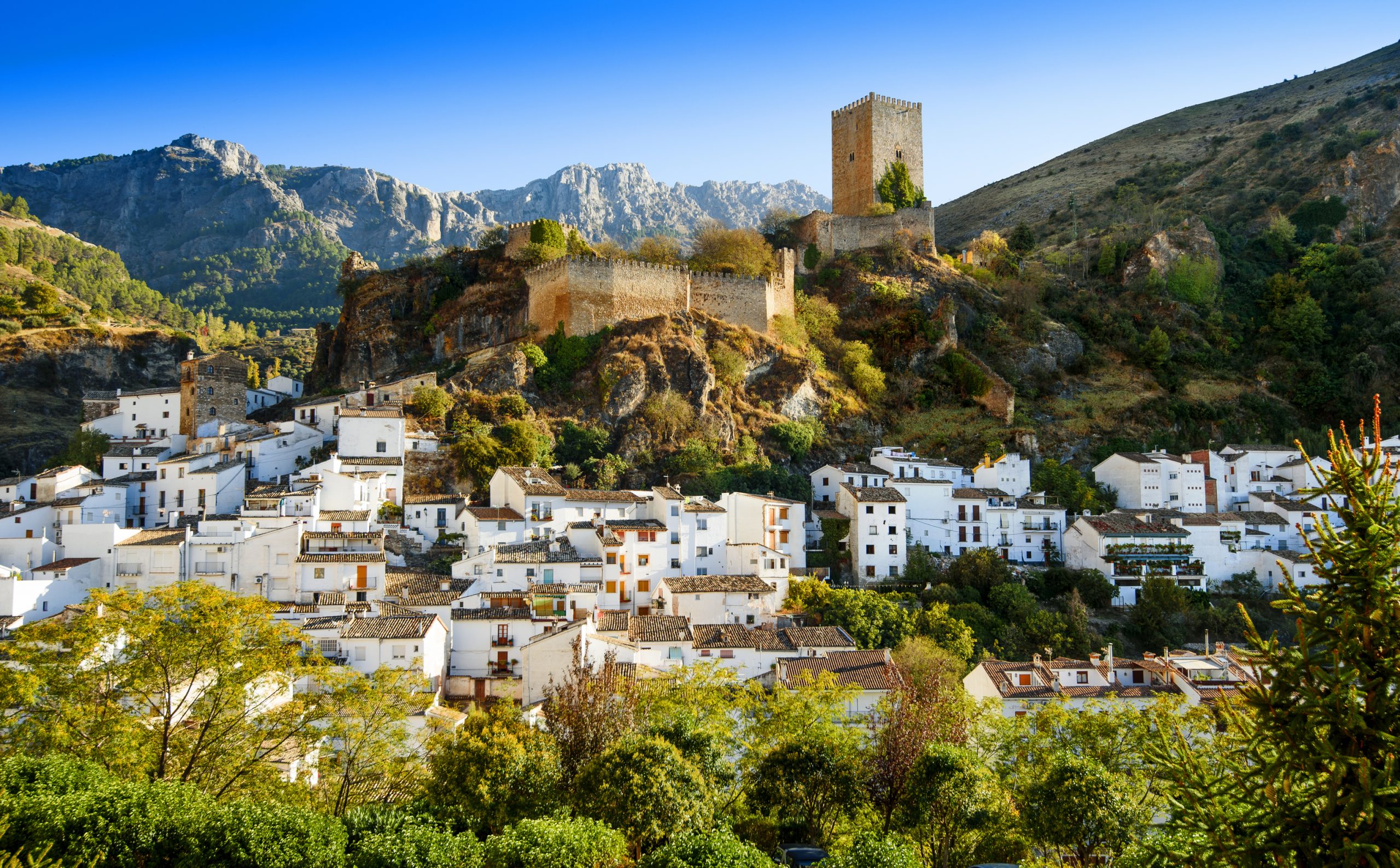 El Mundo
Visiting an olive grove
Oh Jaén and its olive trees! Another of the things to see in Cazorla are its olive trees. You can also discover the olive oil production process. There is a tour that shows how the olives are cultivated and harvested and then the juice is extracted.
If you are travelling with children, this is one of the most interesting activities to do in nature.
Hiking in Cazorla
If there is one thing that makes this region stand out, it is its infinite number of plans in the countryside, as Cazorla has an impressive natural beauty. Many visitors come here for outdoor activities such as hiking.
If you are in the heart of Cazorla you don't need to go to the mountains. In the southern part of the municipality starts the well known Cerezuelo River Route, approximately 5 km where you can enjoy small waterfalls, bridges and beautiful landscapes. There is the option of returning along the same path or doing this route in a circular direction, returning along the right side of the castle.
If you like nature, you can also walk to the Castle of the Five Corners, located on the hill of Salvatierra, although this slope is quite steep.
Water sports in Cazorla
Another of the things to see and do in Cazorla is water sports. It is an area of abundant water where you can practise sports such as kayaking, canyoning and fishing. The town of Cazorla also has companies dedicated to active tourism.
If you prefer something more peaceful, you can always bathe in the Guadalquivir river. As it passes through the Cerrada del Utrero power station and very close to Arroyo Frío. The water is a little cold.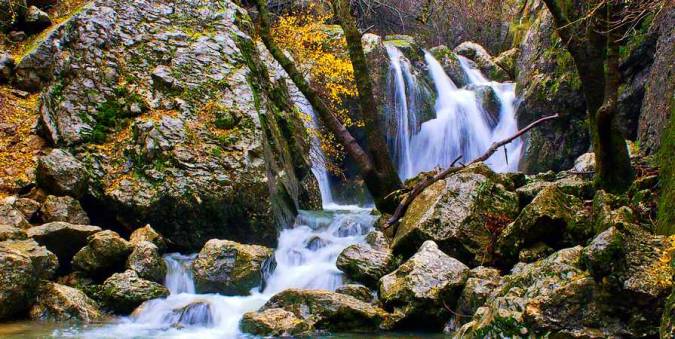 hoteles.net
Cazorla with kids
A family trip? Of course there are many things to see in Cazorla with the little ones. You will have already realised that there is a wide variety of activities to enjoy nature.
There are many birds of prey that can be seen flying in the mountains. Have you heard of the bearded vulture? It has returned to fly in the Sierras de Cazorla, Segura and Las Villas after more than 80 years of extinction.
Another activity to visit and enjoy in Cazorla is the Collado del Almendral Wildlife Centre, a park with fallow deer, mouflon and deer that has a tourist train and explanatory rooms.
Undoubtedly a rich land and many places to see in Cazorla. Do you know how to get there? If you arrive at Malaga airport you can rent a car and explore these places in Andalusia at your own pace. Maybe you want to discover Cordoba in two days? Seville in two days? Take a look at our posts and find out what you can't miss.
Did you like our post about what to see in Cazorla, rate it!
Did you like our post about What to see in Cazorla? Rate it!
---
Other posts you may like: