Do you want to know free things to do in Malaga? ✅ Keep reading to discover what you can do with a reduced budget
Over the years Malaga has become a very popular city to spend the holidays and, in recent years, the number of museums and events in the capital of the Costa del Sol has reached never seen levels, the price of living has become more expensive and therefore, the number of plans has to be reduced to fit an increasingly smaller budget.
If you enjoy the outdoor plans and prefer to have a picnic on the beach rather than eating at a Michelin Star restaurant, get ready because we have great ideas for you to enjoy Malaga.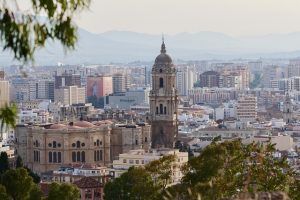 Source: www.unsplash.com
Barbecues on the beaches of Malaga
With the license of the Malaga City Council, barbecues and other celebrations can be held on the beach, including the use of cooking elements, as well as alcohol on the beaches of Peñón del Cuervo and Guadalmar.
It is a very good way to enjoy the spring and summer months with friends and family without the need to spend a lot of money.
How to apply for a license for beach barbecues?
Fill out an application through a small form a week before the barbacue is to take place.
Resolution: 48 hours after the application.
Request your license HERE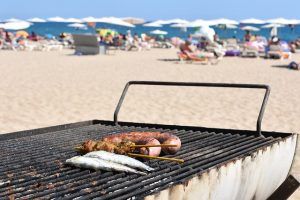 Source: www.pixabay.com
La Termica
La Termica is a cultural and artistic creation centre located in the current district of Huelin. The building, built in the early twentieth century, it is a free space where numerous artistic, theatrical and musical events take place throughout the year.
In addition, it offers arts support programs and training workshops.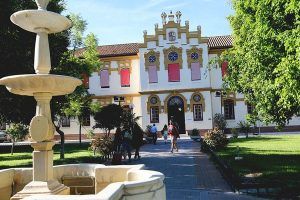 Source: www.latermicamalaga.com
Malaga summer cinema
A date that you can not miss on summer days is the open cinema initiative on the beaches of the city (La Malagueta, La Misericordia and El Dedo). Check the cinema schedule and feel free to enjoy a free plan in Malaga next to friends and family.
The only thing you'll have to pay? popcorn and soda.
Visit CAC, the Contemporary Art Museum of Malaga
The centre of contemporary art in Malaga is an initiative of the City of Malaga that aims to serve as an exposure of the plastic arts of the twentieth and twenty-first century.
This museum is located in the old Wholesale Market of Malaga and, since 2003, has a permanent collection and temporary exhibitions of great renown in the world of contemporary art.
If you are passionate about modern art, you can visit CAC for free any day of the year.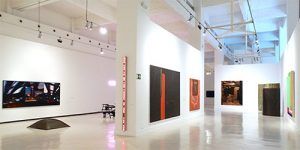 Source: www.cacmalaga.eu
Noche en Blanco of Malaga
During May, there is a very special event in the city of Malaga, La Noche en Blanco. On this special night, numerous leisure activities and art exhibitions take place completely free of charge.
Almost all museums, monuments and art galleries open their doors at night to bring culture to everyone. Without a doubt, one of the best free things to do in Malaga.
Free museums in Malaga
· Museo Picasso Malaga: Free on Sundays from 6:00 p.m. and 8:00 p.m.
· Alcazaba and Gibralfaro: Free admission to the castle every Sunday from 2:00 p.m. to 7:30 p.m.
· jardin Botanico la Concepcion: Free admission on Sundays from April 1 to September 30 from 3:30 pm to 7:30 pm and from October 1 to March 31 from 12:30 am to 4:30 pm.
· Casa Natal de Picasso: Free admission on Sundays from 4 to 7:45 p.m.
· Catedral de Malaga: Free for residents of Malaga, providing DNI.
· Museo Carmen Thyssen: Free admission on Sundays from 17:00 and for children under 18 years of age.
· Museo Jorge Rando: Free admission.
· Centro Pompidou Malaga: Free afternoon Sundays from 4:00 p.m.
· Museo Ruso de Malaga: Free afternoon Sundays from 4:00 p.m. Between the 15th of June and the 15th of September the closing is at 22:00 hours.
· Museo Revello de Toro: Free entrance from 10:00 am to 2:00 pm every Sunday.
· Museo de Malaga: Free for citizens of the European Union every day (from Tuesday to Sunday). Price of 1.5EUR for Non-European citizen.
· Museo Automovilistico y de la Moda de Malaga: Sundays and holidays in the afternoon from 4:00 pm the museum can be visited for free.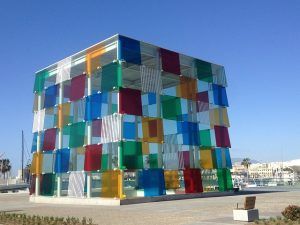 Source: www.pixabay.com
Hiking routes through the mountains of Malaga
Not far from the centre of the city, a group of mountains of great value arises. We highly recommend you to get there and enjoy nature and the best views of the city as it is a great thing to do in Malaga for free.
Occupying almost 5,000 hectares of the province, it is an enclave where many hiking trails can be made. Next, we will show you some of them: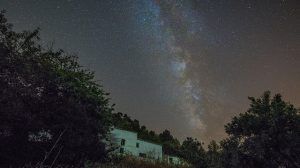 Source: www.pixabay.com
Hiking route Mirador Vázquez Sell
Start the route on kilometre 547 of the A-7000 road and follow the road marked as "El Cerrado".
Go along the path until you reach the Vázquez Sell Viewpoint and enjoy the views and the numerous species of birds in the area. Once the route is finished, turn around and come back through the same way.
Hiking route Torrijos – Chinchilla
This tour is mainly focused on the Lagar de Torrijos, a museum and camping space typical of the Malaga countryside.
The path is full of streams and trails of great ecological value.
Hiking route Molino del viento
It is the perfect route for those who do not have much experience and prefer a simple route through the Malaga mountains.
To get to Molino del viento, you must cross by Fuente de la Reina and Venta del Leon until you reach Pico de El Viento, the second highest peak in the Malaga mountains.
We hope that this article about free things to do in Malaga have been useful. If you need more information regarding Costa del Sol, we recommend you to check other interesting articles such as Andalucia coastal towns. You arrive in Malaga and you need a car? Rent your car with Marbesol now.
Rate this article about free things to do in Malaga
Did you like our post about Free things to do in Malaga? Rate it!
---
Other posts you may like: