Are you thinking of visiting Almeria capital? A city that continues to grow where you can find a multitude of activities and places to visit in Almeria. ✅✅
An area where spectacular landscapes, archaeological remains and some of the most beautiful villages in Spain predominate. Today we show you the best places to see in Almeria so you don't miss anything during your visit.
Thanks to its good weather and pleasant temperature throughout the year, Almeria capital is a perfect place to visit during any time of the year.
What to see in Almeria capital
As you can imagine, there are several tourist places in this city. A city is full of history where you can find some of the most important monuments of the Muslim era in Spain. We start with our visit to Almeria!
The Alcazaba of Almeria – Things to do in Almeria
It is undoubtedly one of the places to visit in Almeria. Situated at a strategic point of defense, on clear days you can see up to 55 km from the sea. This monument is one of the most impressive ensembles of the medieval period of Al-Andalus. It became the capital of a Taifa kingdom and is now free of charge for EU citizens. For visitors from outside the EU, its price is €1.50.
This fortress in Almería has a wall located on the heights of the hill of San Cristóbal, thus forming an enclosed enclosure. You already know the Homage Tower and the Powder Tower.
Have you seen the Game of Thrones series? Some of the scenes are shot here in Almeria capital! 😉
Do you want to know more places to visit in Almeria? we continue!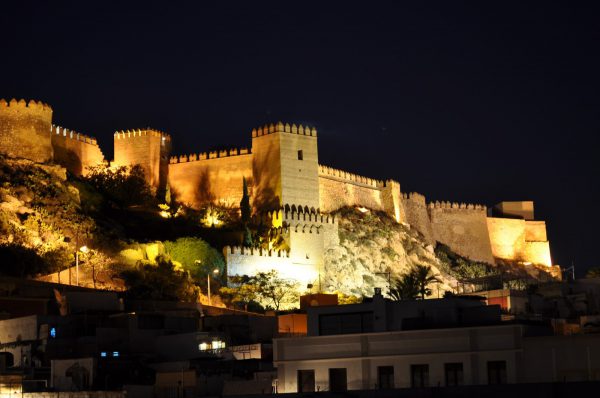 Weeky
Catedral de la Encarnación – Things to do in Almeria
The cathedral of Almeria is one of the best examples of transition architecture between the late Gothic and Renaissance. Also, it features Baroque and Neoclassical features. It is the only Cathedral with fortress nature built during the 16th century.
You will be surprised by its imposing appearance, thanks to which it was declared a Historic Monument in 1931. Without a doubt, you can't miss this place during your holidays in Almeria.  It is for obligatory in things to see in Almeria.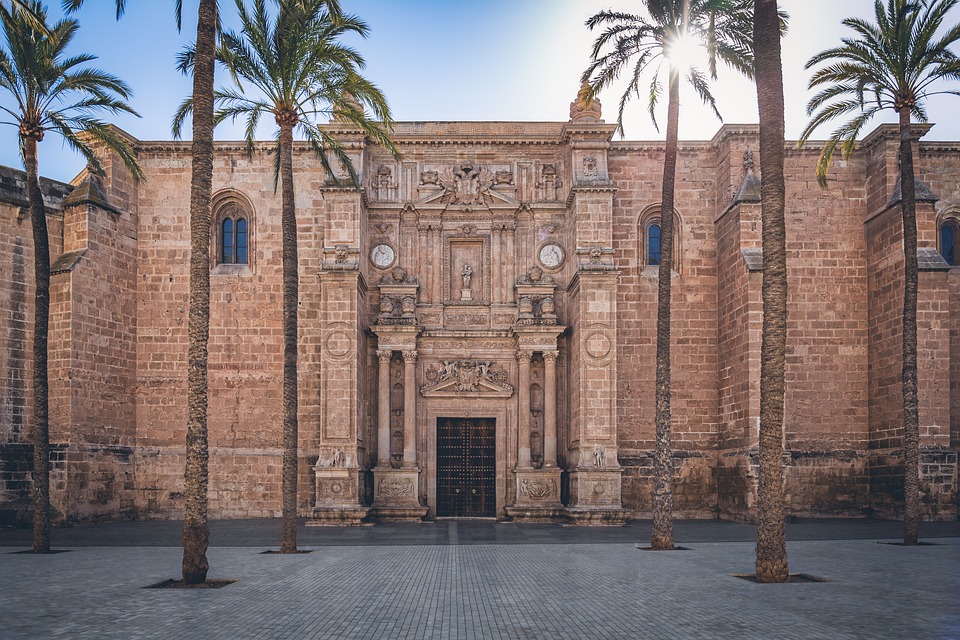 Pixabay
Paseo Maritimo – Things to do in Almeria
Almeria capital is one of the areas of Spain where there are more sunny days, so you can enjoy a good walk along its promenade. This space began to be built in 1982 and has 2.5 km through the beaches of San Miguel, Zapillo, La Termica, and Nueva Almeria.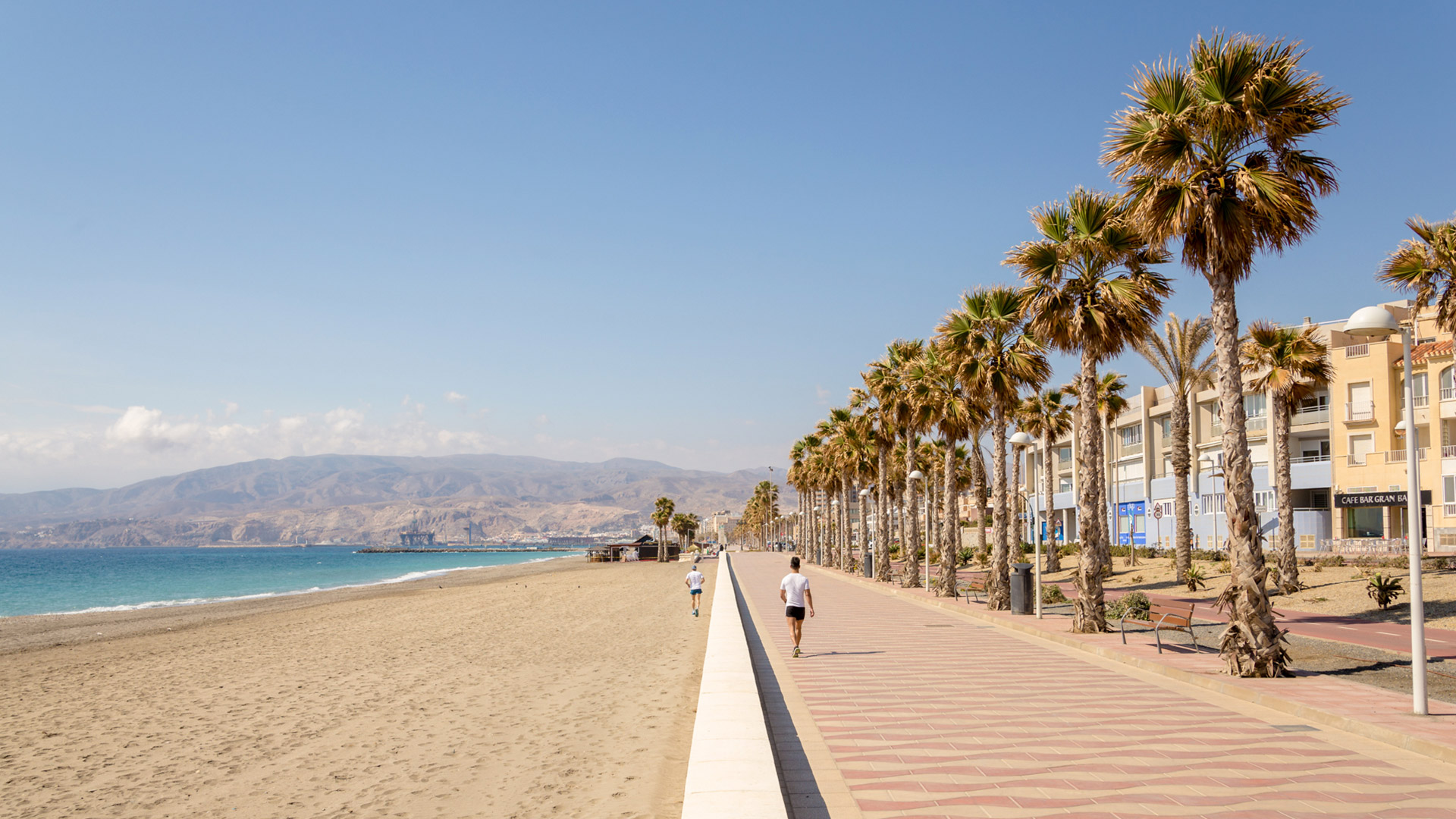 Almería en vídeo
Guitar Museum – Things to do in Almeria
If you like music, the Antonio de Torres Spanish Guitar Museum is for you.  It is one of the things to see in Almeria during your visit to the capital. It is an exhibition center where you can learn all the curiosities of one of the most widely used musical instruments.
Antonio de Torres is considered the father of the contemporary guitar. A native of Almeria and world-renowned, you can't miss this place in Almeria!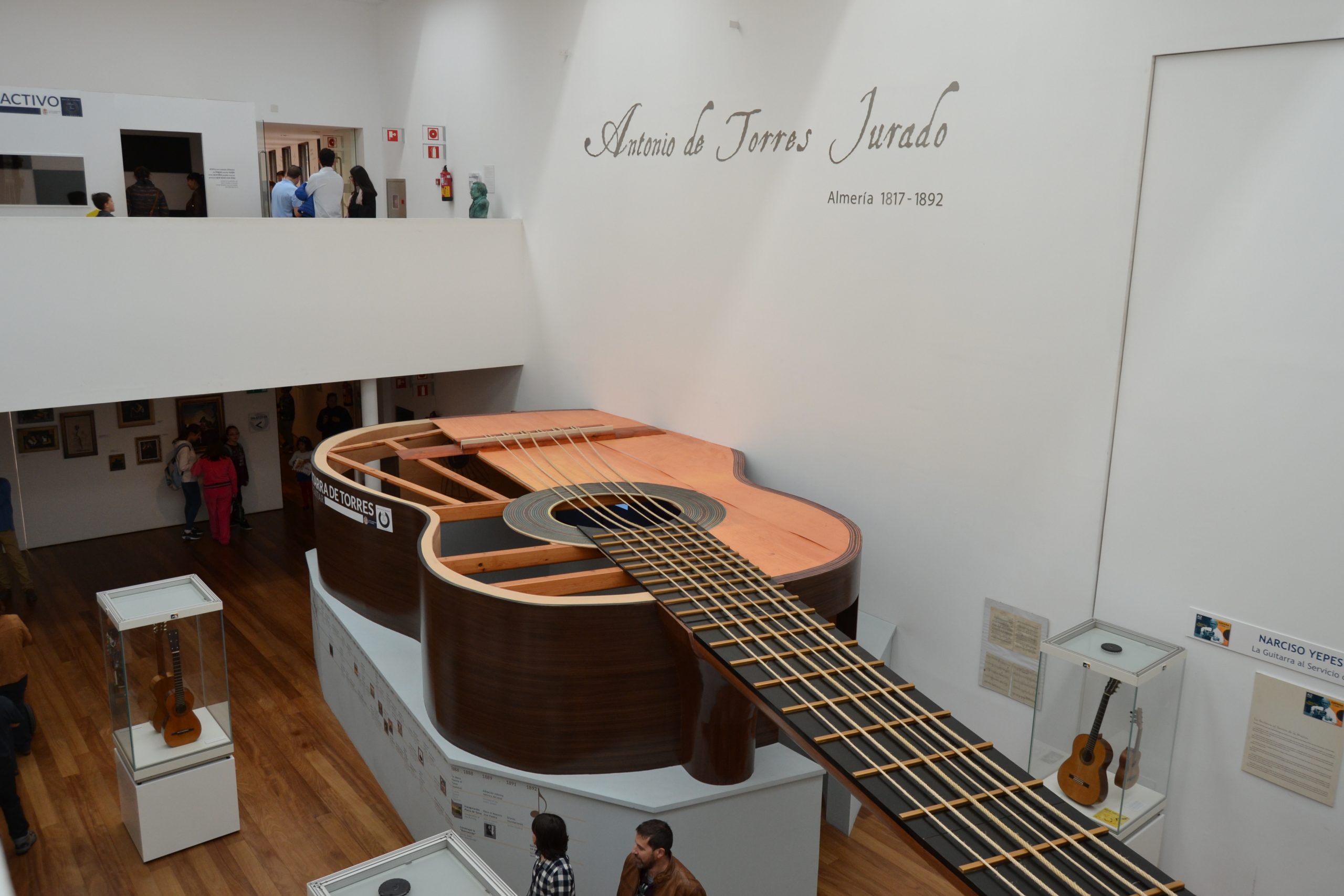 Wikipedia
Puerta de Purchena y Aljibes Arabes – Things to do in Almeria
If you still don't know what it is, we will tell you that it is a square located in the center of the city. Here you will find a multitude of shops and a very wide area of restaurants.
Also, in this space is the House of the Butterflies, an emblematic building of the early twentieth century. It has been declared an Asset of Cultural Interest. As you can see, there are many places to visit in Almeria.
The Arab Aljibes served to supply water to the population of the city. Today there are 3 naves intercommunicated in the city of Almeria. They are under the Peña Flamenca Los Tarantos.
Are you already hungry? In Almeria you eat very well!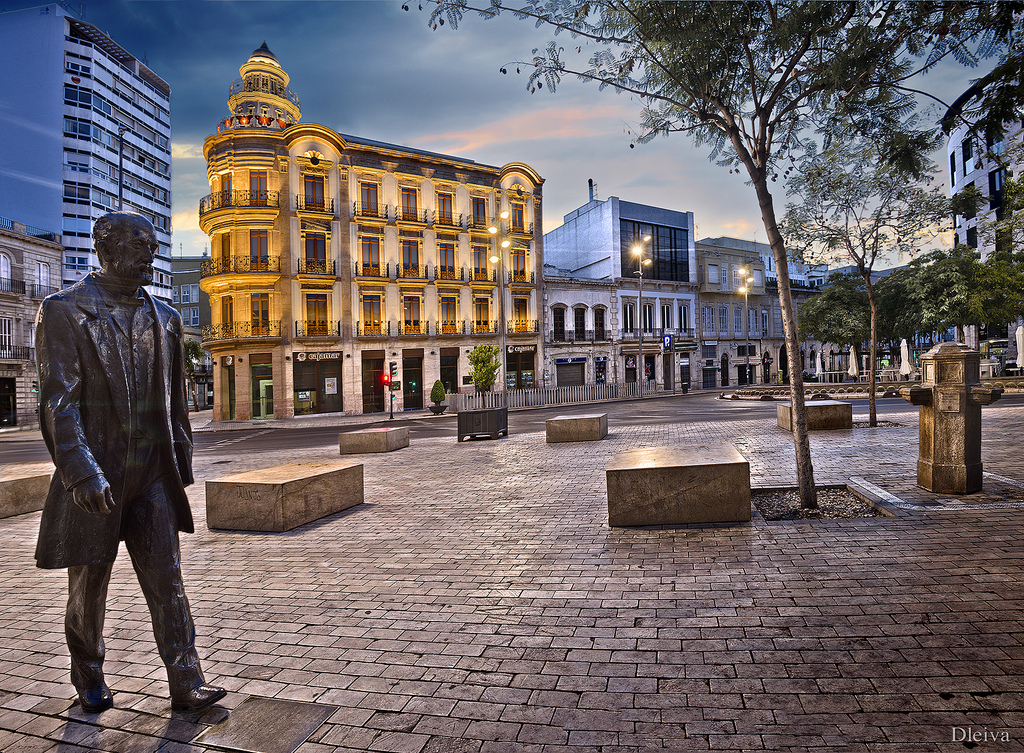 Coolturalfest.com
Tapear en Almería – Things to do in Almeria
One of the typical places par excellence in the city is Casa Puga. A place with years of history where you can enjoy a good tapa of tuna or grilled needle. You can order tapas or rations and enjoy its traditional food and its people. Open since the 19th century!
Another place to visit in Almeria is La Mala, tortillería. As its name indicates, it has a great variety of tortillas, but you can also taste other tapas and portions.
We could dedicate an entire post to all the places where to eat in Almeria and we would never finish. We continue!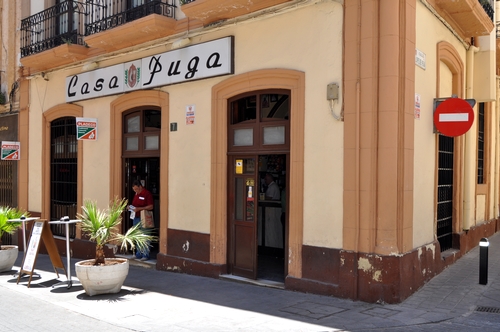 Guía Tapear 
Best beaches in Almeria – Things to do in Almeria
The best beaches of Almeria can be visited very close. Perhaps one of the most famous is the Playa de los Muertos, it is located in the Cabo de Gata Natural Park and you have probably seen it in a movie.
It appears in almost all the lists of the best beaches in Spain and it is a real beauty.
Another place to visit in Almeria is Playa de los Genoveses, also located in the Natural Park of Cabo de Gata, specifically in the municipality of San Jose. It has dunes and rocks and some say it reminds a lot of the African savannah.
There are many things to see in Almeria so during your trip to Almeria you should choose the right places, probably if you are only in the city for a weekend do not give you time to visit everything. The city isn't very big but it has a lot of places to discover and we're continuing with the places to visit in Almeria!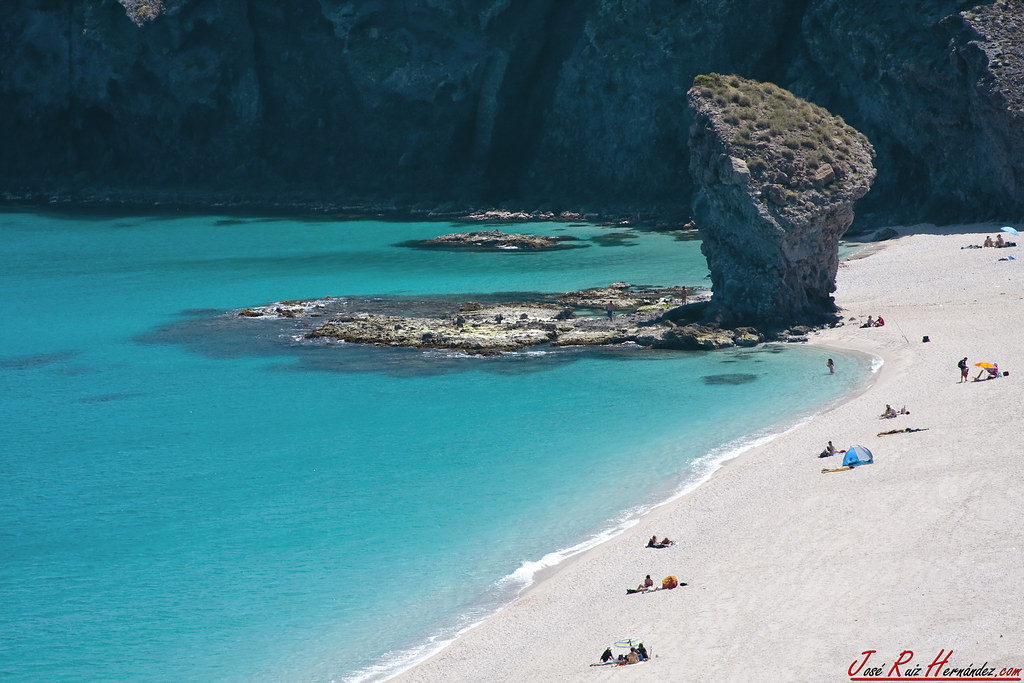 Flickr 
Tabernas Desert – Things to do in Almeria
The province of Almeria is an area full of contrasts, has spectacular mountains where even in winter can fall more than half a meter of snow and also host the largest desert in Spain.
We are talking about the Desert of Tabernas, the only desert in all of Europe, famous for the filming of countless films. This is where the Oasys MiniHollywood Theme Park is located and you can enjoy a day of fun watching some live shows, a zoological reserve, and even an aquatic area.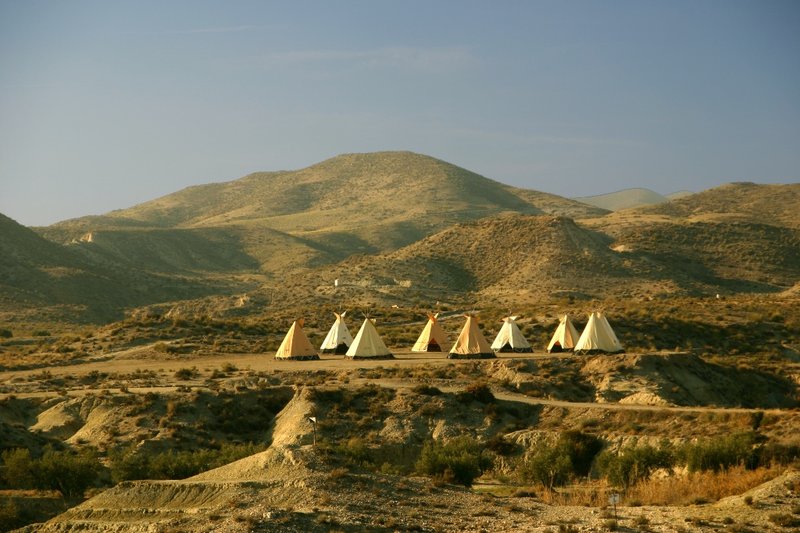 andalucia.org 
Almeria is very close to Malaga, how are you going to get there? You can rent a car and enjoy a getaway in one of the best weather spots in Spain.
Did you like our post about what to see in Almeria? Would you like to visit Cordoba or the city of Cadiz? From Marbesol we tell you everything!